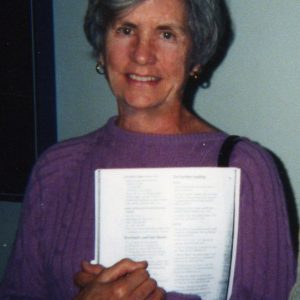 Hi there! My name is
Ellen Saxby
Carmel Valley, USA
This Story's

Blockbuster

Potential Score
39

%
Synopsis
This is a story about Freedom, the horror of losing it and the long complex battle to fight for it. It is also a story about women who may never be known to history but who show great strength and resolve in the face of tyranny, large or small.
Read sample chapter
About Me
Ellen Saxby was born and raised in Brooklyn. After nurse's training she worked as a visiting nurse in Harlem and Brownsville. She was caught up in Civil Rights and Peace movements during the 60's when she met and worked with a few outstanding leaders of that time.
She moved to California where she worked in Recovery Programs finally developing a private practice in Neurofeedback.
She is currently retired.