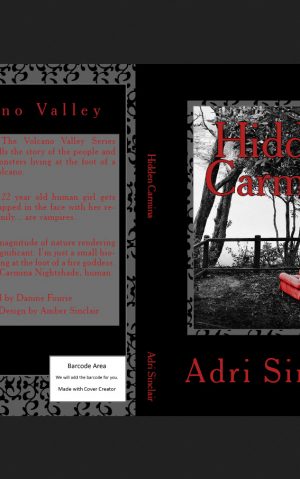 This Story's

Blockbuster

Potential Score
33

%
Synopsis
What started off as a Twilight fanfic, turned into Hidden Carmina – You can easily relate to the characters and while there are so many turn-table versions on the story – I do believe this one will have you scream, cheer, cry and definitely hate along, The Villain is a cat, the Hero is a wolf and the victim is human. You decide.
Read sample chapter
About Me
42 year old South African Mother, living in London, UK.
Spend most of my time with my nose in a book and decided to try my hand at one. I've always written poetry to express my thoughts and while I am not English, it has never stopped me.
I have been married for 20 years to the most amazing man, and we have a 17 year old daughter together.
Writing is a passion, and poetry has been my way to communicate. I thought it time to expand a little.