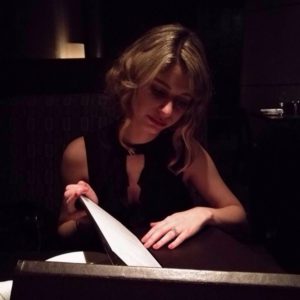 Hi there! My name is
Amanda Augello
Montreal, Canada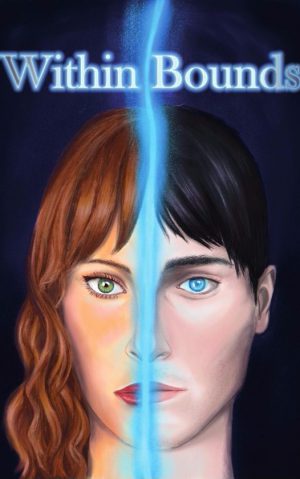 This Story's

Blockbuster

Potential Score
94

%
Synopsis
When Arisa Constince was seventeen, she lost both parents in a car accident. She spent most of her days studying by herself, but always felt like she was being watched. Arisa grew into a paranoid, twenty-one year old with four locks and a house alarm in a luxury condominium.
Every day was typical until a man named Jax Lhen appeared in her bolted down home claiming to be from another planet called Areku. Arisa was apprehensive as she learned that he arrived on Earth by traveling through alternate planes just so he could meet her.
*Why me?* Arisa asks herself as the alien charms his way into her life and teleports in on her dates with other men. A long forgotten memory might just be the answer to Arisa's question. Jax Lhen may have more secrets than he leads on…
Together, they must face their pasts and find a way to coexist despite the danger that awaits them and surrounds their two planets.
Read sample chapter
About Me
I am: Italian // Shy // A perfectionist // Considerate // Following my dreams
I love: my pet rabbit 🙂 // Art // Food // Disney // Manga/Anime // Beach vacations // To relax // To write Fiction // To watch TV/Movies // To read // To be inspired // To make people happy
Favorite Things
| | | |
| --- | --- | --- |
| | Coffee | With lots of milk and sugar :) |
| | Book | Harry Potter |
| | Superhero | Rogue & Gambit (X-Men Comics) |
| | Movie | Beauty and the Beast / Donnie Darko |
| | Video Game | Zelda |
| | Ice Cream | Hazelnut Gelato |
Q&A with Vincent
How would you increase literacy?

Short stories (for short attention spans)

Donating books

Reminding people how fun it is to read and of the magic of our imagination

Online sites like this do the trick in this age of technology
What are the ingredients for a blockbuster story to you?

Interesting & unique storyline

Love story

Relatable

Exciting

Makes you wonder/your imagination go wild

Takes you to another world
What are your top stories that entertain and/or inspire you?

Love stories

Stories with magic and/or wonder

Manga/Anime always has so much imagination where they make you wonder, "Where did they think this stuff up from??"

Harry Potter / Fantastic Beasts


How J.K. Rowling started off and what she now became, and who she is as a person.
Do you have any advice to aspiring writers?

Just believe in yourself and your capability to write

Don't forget that you also have to like what you are writing

Set your imagination free because every idea can be a good one

Follow your dreams

People who say "anyone can write a book" have never sat down and tried so don't listen to them
Do you recall how your interest in writing originated?

In High School English class but actually at my 1st job in College, I told a co-worker that I didn't know what to do with my future. He asked me, "What do you love to do?" & I replied, "I like to write stories." He said I would never go wrong by studying what I love and trying to make a career out of it. That conversation changed my life forever. Not only did it make me realize how much I liked to write by saying it out loud for the 1st time, he also made me believe I could achieve it.