Hi there! My name is
Martin Ison
Nottingham, United_kingdom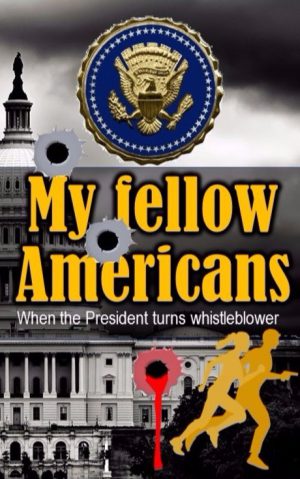 This Story's

Blockbuster

Potential Score
35

%
Synopsis
MY FELLOW AMERICANS
The President of the United States becomes the ultimate whistle-blower.
Discovering there's a difference between 'being in government' and 'being in power' US President William Cutter, discovers the murderous tactics of the 'deep regime' in control of world politics. With his family under threat worse than death to coerce him to remain compliant, he plans to remove his enemies' leverage by making the ultimate sacrifice: suicide.
Cutter first develops a plan to expose the corruption controlling the government, and save the world from teetering on the brink of a global nuclear war of superpowers.
Although watched constantly by his 'minders', the president manages privately to video his last speech, naming names and giving away all the secrets of the corrupt establishment – from the shooting of JFK, to the real story behind 911, and a planned New World Order to enslave the world's population. In doing so he confirms every major conspiracy and how they inter-connect.
However, with global media remaining in thrall to his enemies, who can he trust to get his message out to the wider world?
Rose O'Carey, an inexperienced White House intern, finds a rare copy of the works of Shakespeare in her desk left there by Cutter before he died. Concealed within the book, Rose discovers clues to the whereabouts of the president's last message and, lacking in confidence and realising the danger she is in, enlists the help of Secret Service officer, Marc Lucas.
Together they find themselves in a dangerous race against time to find the president's message and disseminate it across the internet.
They find powerful enemies led by the new president and his White House media guru, who enlist the secret service's most dangerous and skillful operatives trained to stop at nothing to eliminate their targets.
With their lives in danger at every turn, will Rose and Marc get the message out and save the world from a needless global nuclear war?
But most importantly for Rose: is everything as it appears?
Read sample chapter