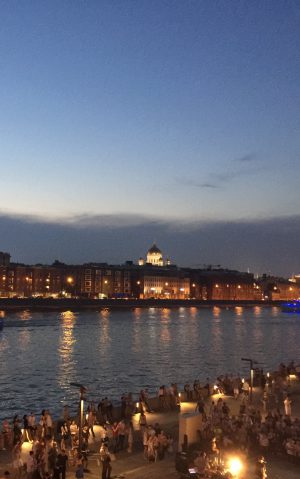 This Story's

Blockbuster

Potential Score
0

%
Synopsis
Two people discover their inner world whilst together. Travelling to different places in the physical world and inside each other, unraveling a world without inhibitions of mind body or soul. A story of longing, and belonging, of sticking together and understanding the art of individual co existence.
Read sample chapter
About Me
A doctor, writer, researcher a travel enthusiast and a passionate reader.
Favorite Things
| | | |
| --- | --- | --- |
| | Charity | Sicklecell anemia group of Ontario |
| | Coffee | Latte, Americano, Italian brewed |
| | Book | The Alchemist, Zahir, Fever, Brain, Coma, Kane And Abel, Paths of glory |
| | Superhero | Dr Harrison |
| | Movie | Black Swan |
| | App | Instagram |
| | Video Game | GTA vice city |
| | Musical | Beethoven's symphony , Frank Sinatra's Witchcraft |
| | Ice Cream | Chocolate chip & Black forest |
Q&A with Vincent
How would you increase literacy?
Educational programs for people of the socio-economic classes and those who have no access to proper education.
What are the ingredients for a blockbuster story to you?
Soul, storyline, writing style, plot, exciting content and versatility.
What are your top stories that entertain and/or inspire you?
Short stories that make a big difference are what we need today in the reader deficient world.
Cat-o-nine tales by Jeffery Archer.
Paths of glory by Jeffery Archer is what set my expectations high from novels.
Then Paulo Coelho's The Alchemist, Winne stands alone, the Zahir, Veronica decides to die are classics of our time.
Do you have any advice to aspiring writers?
Write from your heart. Be original and don't copy writing styles, because originality is what sets you apart.
Do you recall how your interest in writing originated?
Back in school when we were asked to describe our aspirations.
And when I won the essay writing competition, I was gifted a book Jane Eyre by Charlotte Bronte which is the hallmark of my writing love. I've since read Shakespeare and Jane Austen and William Wordsworth and Anton Chekhov and I continue to discover this world is English literature.