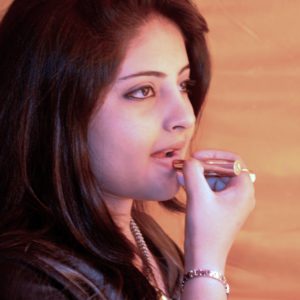 Hi there! My name is
Samragngi Roy
Kolkata, India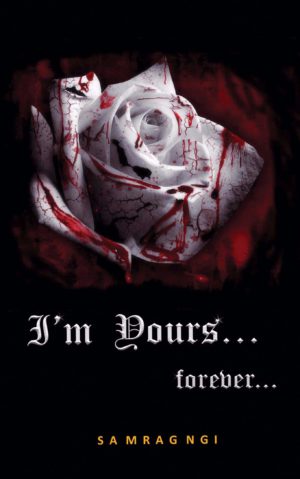 This Story's

Blockbuster

Potential Score
90

%
Synopsis
Set in the fictional land of Pegasus, the story is about Rose Haydon, a seventeen-year-old orphan, living a hard life with her Granny and her sister Crystal, who is mentally decrepit and an astral traveller as well. Besides attending school, Rose has a gruelling routine- part time job, chores at home, schoolwork, providing for the daily household expenses and saving the greater part of her income for Crystal's brain surgery. Her only comfort zone is Robby, a millionaire's heir, her best friend, who she met three years ago quite by chance when he first came to live in Pegasus with his aunt.
Robert Williams, Robby, the sapphire-eyed millionaire's son with looks 'befitting those of an artist's canvas' is definitely the hottest topic in Pegasus High School. An ambitious genius with exemplary soccer skills and an inscrutable magnetism, he is quite "the perfect PRINCE CHARMING that the immature little dolls dreamt about". However, Robby is hugely oblivious to all that drool and prefers carrying a grave, 'Mercurian image' within the walls of the school. But, to the envy of all the 'female inhabitants' of PHS, there's none so adorable, caring, hilarious and overprotective as he, when it comes to the aloof, detached and rather reticent, Rose Haydon, who, though an 'alien' to all, is quite the contrary in Robby's presence.
The much-envied camaraderie between Rose, the narrator, a seventeen-year-old orphan and Robby, the rich, dazzling Apollo, takes an unusual turn when he tries to hold back a dark, impenetrable secret. Nothing that Rose can do, helps her get to the bottom of his unspoken agony and it wrecks her mental peace, leaving her restless and distraught. As time speeds past, Rose gets her 'new beginning' but her life shatters beyond repair soon after when she learns that he has to leave.
"Rose?" he called… finally.
I didn't answer.
He simply put his arm around my shoulder and pulled me to his side. My heart yearned to hold him yet my eyes chose to avoid his gaze. He didn't break the silence…
His body was exceptionally warm and tense. His muscles were stiff beneath the skin. The same fear crept back to me. A fear of losing him. How I hated myself! I was aiming to touch the stars with a broken wing…"
Robby leaves with a promise but little is she aware of the lurking inevitability waiting at hand, grinning a bone-chilling grin and smiting all the threads of her innocent dreams.
Recounted in the fictional land of Pegasus, the romantic thriller also explores a rare psychic ability in the character of 'Crystal', Rose's little sister, that lends a surreal aura to the dark mystery that unfolds as the pages are turned.
Want to unravel the mysteries?…
"I'm Yours… Forever…" is just what you need to lose yourself in the world of fiction which redefines 'Love' and takes you on a thrilling roller-coaster ride…
Read sample chapter
About Me
I'm an eighteen year old student living in the erstwhile French colony of Chandannagar, Kolkata, India. "I'm Yours… Forever…" is my self published debut, published in the year 2016. I am indeed thankful to World's best STORY for providing such a wonderful platform to the young aspiring authors like me. Log on to http://samragngiroy.com/ to know more about me and "I'm Yours… Forever…".
Here's my favorite chapter from my novel.Check it out and… HAPPY READING!