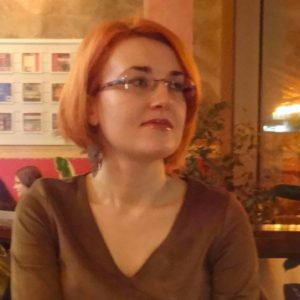 Hi there! My name is
L. Salt
Sheffield, United_kingdom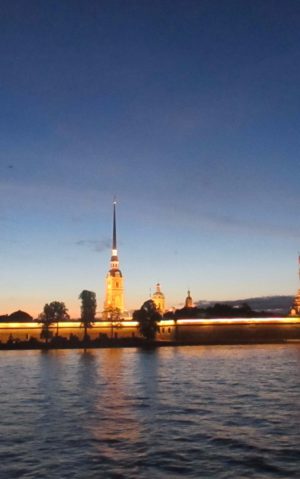 This Story's

Blockbuster

Potential Score
89

%
Synopsis
This is the first novel of a futuristic urban duology. It's the story about freedom of creativity, about freedom of expression and freedom to be yourself. It's the story about the search of the right way to follow, the way of your heart.
St. Petersburg, Russia, 20XX.
Four best friends, young, talented and ambitious try to find their own way in a reality where people can't speak and even think freely.
Laura Danco is a young talented designer who returns to the city after studying and working in the UK. Friends tell Laura about new controlling institution, the Department of Censorship. All media sources are under control, government opposition is destroyed completely, minorities are under threat. Everyone who resists is obliterated.
She tries to live an ordinary life of every young person in a big city—friends, relationships, travels, parties…Everything is changing when a reputable design company employs her as an assistant to a dangerously attractive, scandalous architect and designer, Daniel Polanskiy, whose ambitious and outstanding projects don't comply with the government views and its dictated taste. Daniel's colleagues believe he is insane, the media calls him Russian Gaudi, the Department of Censorship watches his every movement.
The situation becomes even more complicated, when Laura meets her Uni-mate from the UK, Mark Evans. Completely lost between two absolutely different characters, friendly, amiable Mark and sophisticated, bad-tempered, but ingenious Daniel, she straggles to whom to give her heart.
The future looks bleak for Laura, as the company gets into trouble when the Tax Office conducts a detailed financial audit, the Department gives Daniel the final warning, and one of four friends is killed by his boyfriend and Laura's colleague.
The plot leads characters thought many challenges—from love to betrayal, from revenge to a murder. Will they find their way to follow?
Read sample chapter
About Me
L. Salt is an author, a dreamer, a new worlds' creator, a freelance writer from Sheffield. She loves fast-paced plots packed with action; she loves charismatic villains, she loves bad guys who are turning into good guys and other way round, she believes in freedom of creativity and in stories that entertain and educate.
L. was born in Belarus and has lived for many years in Crimea, Russia and finally settled down in England. She has recently finished her debut novel and working on its sequel.