Hi there! My name is
Dianne Gardner
Port Orchard, USA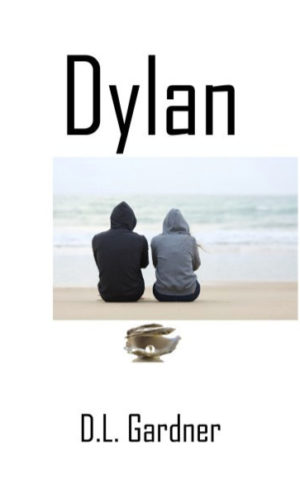 This Story's

Blockbuster

Potential Score
100

%
Synopsis
Most everyone in the family calls Dylan "slow." Worse, his abusive mother claims he's wicked. He might not think fast, and it takes him awhile to form the words he wants, but Dylan has magic. He can spin marbles from oyster shells, and whip up Chicken Alfredo by tapping his thumbs together. In fact, he hopes to be a famous chef someday and put his magic to good use. Right now, the only one to appreciate his supernatural abilities is his loving uncle and caretaker, a disabled Vietnam veteran. When Uncle Jim dies, Dylan's Aunt Agnes sells the house the two lived in, and ships Dylan off to an adult boarding home. There Dylan meets an equally gifted but troubled young lady named Liona.
With a rocky beginning, Dylan finally finds a friend in Liona whose mind-reading abilities makes it easier for him to communicate. Just when he settles into his new life a precious gift from his deceased uncle is destroyed. Despondent, and confused, Dylan flees to the beach and the oyster beds where he feels most at home, and where his magical empowerment comes from. His old Vietnamese friend, Tim Lan, offers him a room in his shanty in exchange for his magically-made pearls. Dylan is tormented by the suspect requests of Tim Lan, for the old man takes his pearls to town and sells them. He's muddled by his feelings for Liona for he's never had a girlfriend before. His nightmare ensues when his drug addicted mother, who had once washed her hands of him, returns to exploit his gifts. He's never stood up to her before but the time has come to be his own person, otherwise he risks losing everything he's worked for – his relationship with Liona, with Tim Lan, and any hopes of independence – if he lets her destroy him.
Read sample chapter
About Me
I live in the Pacific Northwest and have an obsession for the ocean, the mountains, the valleys, the creeks, the rivers, the forests and anywhere the earth breathes. I love to go on hikes with my husband, my grandchildren my writing partners, or by myself-especially when I'm contemplating a plot hole in one of my books. I'm lucky in that my kids are grown and my husband and I have much time to ourselves. I teach oil painting (portraits mostly), and love to read and write novels.