Hi there! My name is
D. A. Gerich
Taipei, Taiwan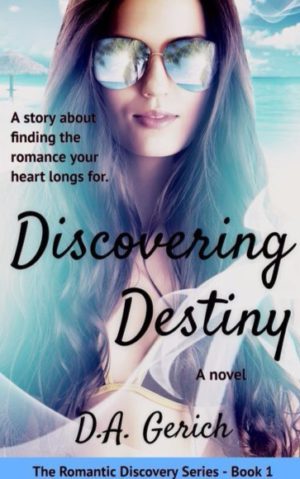 This Story's

Blockbuster

Potential Score
0

%
Synopsis
As a successful romance novelist, Alena Romanova is no stranger to love. Drawing from a long line of failed relationships and a rap sheet of past sexual exploits, she churns out stories of burning lust and heartbreak to adoring readers who hang on her every word. But when her fiancé breaks her heart and her career comes to a screeching halt, she escapes to a tropical island paradise in the South Pacific to find solace and healing.
Instead, she finds herself caught in the undertow between the affections of two men – one a local Polynesian and the other an American expatriate – pulling her heart in opposite directions. As she is drawn into the allure of island romance and the hidden dangers within, she discovers a new definition of love and the courage she never knew she had to pursue it with all of her heart.
Alena had always written about destiny and the happily-ever-after. She just didn't believe it could ever happen to her. Until now.
This is Book 1 in the Romantic Discovery Series.
Read sample chapter
About Me
I'm an author of contemporary romance stories involving courageous heroes, beautiful heroines, suspenseful adventure, and a universal message of love and hope. I am also a Christian, a family man, a romantic, an American expat living abroad, a university English lecturer, and a linguist, among other things.