Love dogs? Know someone who does? How about reading or gifting a dog themed book? Here are ten of my favorite. Please tell us which book you would recommend in the comments section. Woof woof…
1. A Dog's Purpose by W. Bruce Cameron
This is the remarkable story of one endearing dog's search for his purpose over the course of several lives. More than just another charming dog story, this touches on the universal quest for an answer to life's most basic question: Why are we here? Surprised to find himself reborn as a rambunctious golden haired puppy after a tragically short life as a stray mutt, Bailey's search for his new life's meaning leads him into the loving arms of 8 year old Ethan. During their countless adventures Bailey joyously discovers how to be a good dog. But this life as a beloved family pet is not the end of Bailey's journey. Reborn as a puppy yet again, Bailey wonders, will he ever find his purpose? Heartwarming, insightful, and often laugh out loud funny, this book is not only the emotional and hilarious story of a dog's many lives, but also a dog's eye commentary on human relationships and the unbreakable bonds between man and man's best friend. This story teaches us that love never dies, that our true friends are always with us, and that every creature on earth is born with a purpose.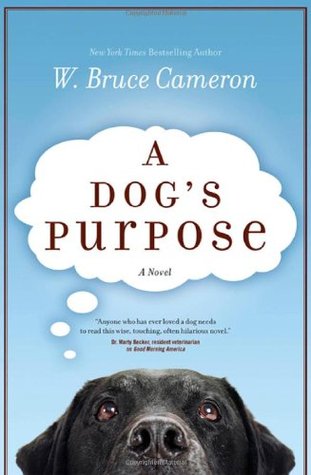 BUY HERE
2. The Curious Incident of the Dog in the Night-Time by Mark Haddon
Christopher John Francis Boone knows all the countries of the world and their capitals and every prime number up to 7,057. He relates well to animals but has no understanding of human emotions. He cannot stand to be touched. And he detests the color yellow.
Although gifted with a superbly logical brain, for fifteen-year-old Christopher everyday interactions and admonishments have little meaning. He lives on patterns, rules, and a diagram kept in his pocket. Then one day, a neighbor's dog, Wellington, is killed and his carefully constructive universe is threatened. Christopher sets out to solve the murder in the style of his favourite (logical) detective, Sherlock Holmes. What follows makes for a novel that is funny, poignant and fascinating in its portrayal of a person whose curse and blessing are a mind that perceives the world entirely literally.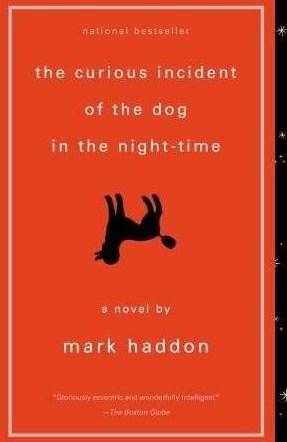 BUY HERE
3. The Hundred and One Dalmatians by Dodie Smith, Michael Dooling
Pongo and Missis had a lovely life. With their human owners, the Dearlys, to look after them, they lived in a comfortable home in London with their 15 adorable Dalmatian puppies, loved and admired by all. Especially the Dearlys' neighbor Cruella de Vil, a fur-fancying fashion plate with designs on the Dalmatians' spotted coats! So, when the puppies are stolen from the Dearly home, and even Scotland Yard is unable to find them, Pongo and Missis know they must take matters into their own paws! The delightful children's classic adapted twice for popular Disney productions.
4. One Good Dog by Susan Wilson
Adam March is a self-made Master of the Universe. He has it all: the beautiful wife, the high-powered job, the glittering circle of friends. But there is a price to be paid for all these trappings, and the pressure is mounting—until the day Adam makes a fatal mistake. His assistant leaves him a message with three words: your sister called. What no one knows is that Adam's sister has been missing for decades. That she represents the excruciatingly painful past he has left behind. And that her absence has secretly tormented him all these years. When his assistant brushes off his request for an explanation in favor of her more pressing personal call, Adam loses it. And all hell breaks loose. What transpires is the story of one man, one dog, and how they save each other—in ways they never could have expected.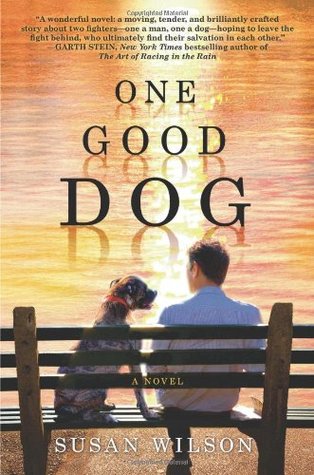 BUY HERE
5. Big Red by Jim Kjelgaard, Carl Pfeuffer
From the moment Danny sees the beautiful Irish setter, he knows Red is the dog for him. Fast and smart, strong and noble, Red is the only dog Danny wants by his side. Soon, neither boy nor dog can stand to be apart. Together Danny and Red face many dangers in the harsh Wintapi wilderness that they call home. But the greatest test of their courage and friendship will come from an enemy more cunning than any they've known before–a bear who is the undisputed king of the wilderness, a savage killer called Old Majesty.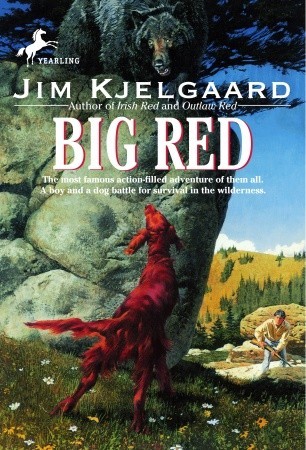 BUY HERE
6. Love That Dog by Sharon Creech
Sharon Creech tells a story with enormous heart. Written as a series of free-verse poems from Jack's point of view, Love That Dog shows how one boy finds his own voice with the help of a teacher, a writer, a pencil, some yellow paper, and of course, a dog. With classic poetry included in the back matter, this provides the perfect resource for teachers and students alike.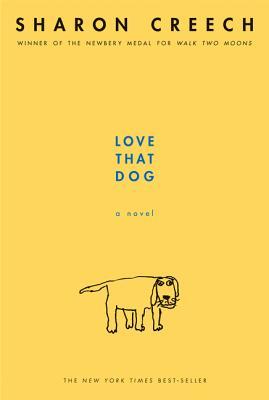 BUY HERE
7. Harry the Dirty Dog by Gene Zion, Margaret Bloy Graham
This lovable white dog with black spots (or black dog with white spots) has charmed children for fifty years, and we are celebrating with an anniversary edition. This childhood favourite is perfect for reading aloud before going to bed or avoiding a bath.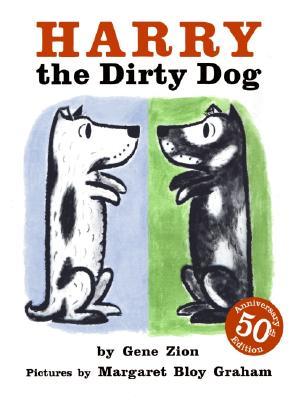 BUY HERE
8. Shiloh by Phyllis Reynolds Naylor
When Marty Preston comes across a young beagle in the hills behind his home, it's love at first sight and also big trouble. It turns out the dog, which Marty names Shiloh belongs to Judd Travers who drinks too much and has a gun and abuses his dogs. So when Shiloh runs away from Judd to Marty, Marty just has to hide him and protect him from Judd. But Marty's secret becomes too big for him to keep to himself, and it exposes his entire family to Judd's anger. How far will Marty have to go to make Shiloh his?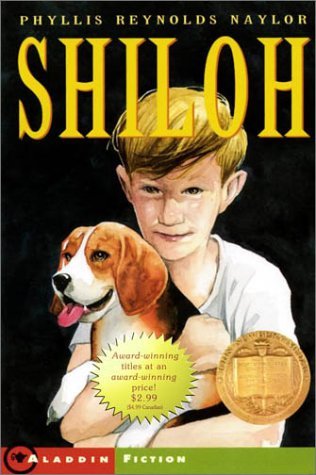 BUY HERE
9. A Dog's Life: The Autobiography of a Stray by Ann M. Martin, Matt Mahurin
Squirrel and her brother Bone begin their lives in a toolshed behind someone's summer house. Their mother nurtures them and teaches them the many skills they will need to survive as stray dogs. But when their mother is taken from them suddenly and too soon, the puppies are forced to make their own way in the world, facing humans both gentle and brutal, busy highways, other animals, and the changing seasons. When Bone and Squirrel become separated, Squirrel must fend for herself, and in the process makes two friends who in very different ways define her fate.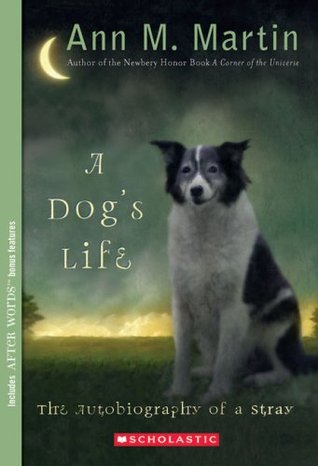 BUY HERE
10. The Incredible Journey by Sheila Burnford
Instinct told them that the way home lay to the west. And so the doughty young Labrador retriever, the roguish bull terrier and the indomitable Siamese set out through the Canadian wilderness. Separately, they would soon have died. But, together, the three house pets faced starvation, exposure, and wild forest animals to make their way home to the family they love. The Incredible Journey is one of the great children's stories of all time–and has been popular ever since its debut in 1961.