1. The Book Of Genesis Illustrated R Crumb
Envisioning the first book of the bible like no one before him, R. Crumb, the legendary illustrator, reveals here the story of Genesis in a profoundly honest and deeply moving way. Originally thinking that we would do a take off of Adam and Eve, Crumb became so fascinated by the Bible's language, "a text so great and so strange that it lends itself readily to graphic depictions," that he decided instead to do a literal interpretation using the text word for word in a version primarily assembled from the translations of Robert Alter and the King James bible.
Now, readers of every persuasion―Crumb fans, comic book lovers, and believers―can gain astonishing new insights from these harrowing, tragic, and even juicy stories. Crumb's Book of Genesis reintroduces us to the bountiful tree lined garden of Adam and Eve, the massive ark of Noah with beasts of every kind, the cities of Sodom and Gomorrah destroyed by brimstone and fire that rained from the heavens, and the Egypt of the Pharaoh, where Joseph's embalmed body is carried in a coffin, in a scene as elegiac as any in Genesis. Using clues from the text and peeling away the theological and scholarly interpretation that have often obscured the Bible's most dramatic stories, Crumb fleshes out a parade of Biblical originals: from the serpent in Eden, the humanoid reptile appearing like an alien out of a science fiction movie, to Jacob, a "kind've depressed guy who doesn't strike you as physically courageous," and his bother, Esau, "a rough and kick ass guy," to Abraham's wife Sarah, more fetching than most woman at 90, to God himself, "a standard Charlton Heston-like figure with long white hair and a flowing beard." Nominated for three 2010 Will Eisner Comic Industry Awards: Best Adaptation from Another Work, Best Graphic Album, Best Writer/Artist.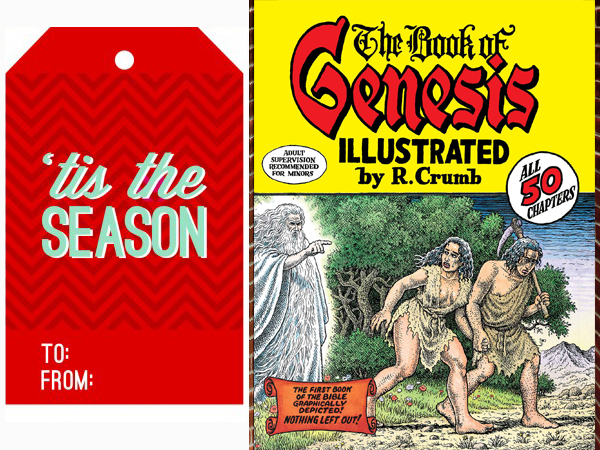 2. The Furry Trap by Josh Simmons 
The Furry Trap contains 11 short stories, varying in length from one to 30 pages. From the title creatures in "Night of the Jibblers," to the witches and ogres of "Cockbone," to the Godzilla-sized, centaur-bodied depiction of the title character in "Jesus Christ," to the disarmingly cute-yet-terrifying demons of "Demonwood," to the depraved, caped crusading antihero in "Mark of the Bat," Simmons is a master of creating terrifying beasties that inspire and inflict nightmarish horrors, usually taken to unforgettable extremes. The individual stories in The Furry Trap stand on their own as mini-masterpieces of skin-crawling terror, but collectively complement each other in a way that only heightens the anxiety and dread pouring from page to page. Just remember: You've been warned.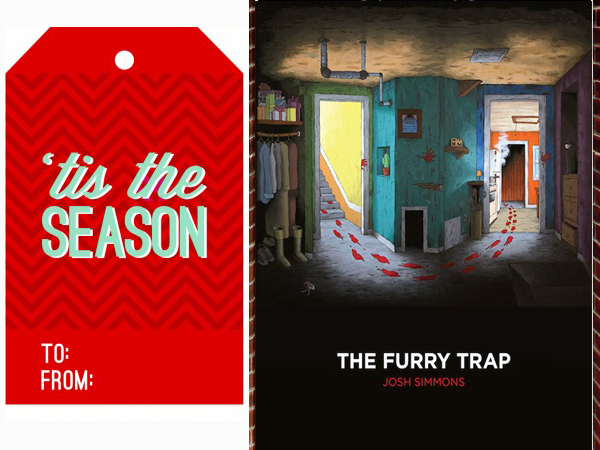 3.  My New York Diary by Julie Doucet
In My New York Diary – one of the first contemporary graphic novels – Doucet abruptly packs her bags and moves to New York. Trouble follows her in the form of a jealous boyfriend, insecurity about her talent, her worsening epilepsy, and a tendency to self-medicate with booze and drugs.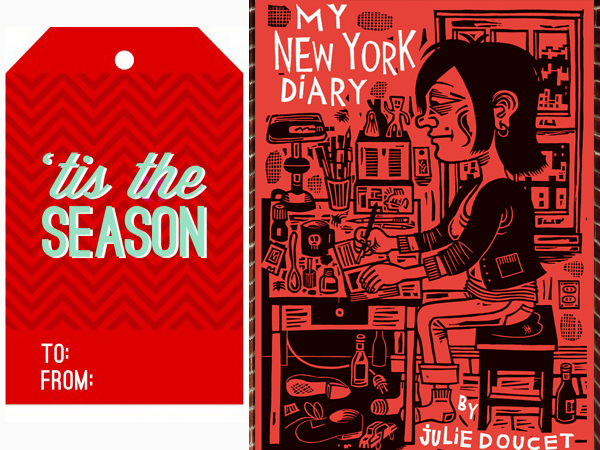 4. Meat Cake Bible by Dame Darcy  
Dame Darcy is one of the sui generis artistic talents of the past two decades ― musician, actress, fortune teller, dollmaker, Gen X/feminist icon, and last but not least, cartoonist to the core ― and has been bewitching readers for over 20 years with her neo-Victorian horror/humor/romance comic Meat Cake.
Alternating between one-off (often cruelly tragic) fairy tales and ongoing romps starring her eclectic cast of characters, including Effluvia the Mermaid, the roguish roué Wax Wolf, Igpay the Pig-Latin pig, Stregapez (a women who speaks by dispensing Pez-like tablets through a bloody hole in her throat), the mischievous Siamese twins Hindrance and Perfidia, Scampi the Selfish Shellfish, the stalwart Friend the Girl, and the blonde bombshell Richard Dirt, all delineated in her inimitable luxurious scrawl, Meat Cake is like a peek into the most creative, deranged dollhouse you ever saw. The Meat Cake Bible is the definitive collection of the series, collecting every story from all 17 issues (1993-2008) ― including "Hungry Is the Heart," Darcy's legendary collaboration with Alan Moore ― as well as new stories from the unpublished 18th issue.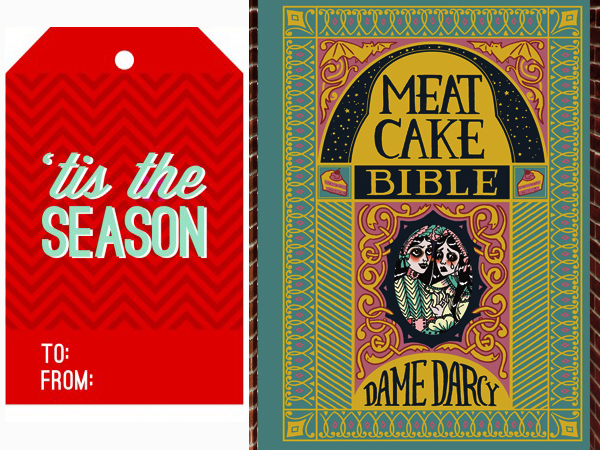 5. Are You My Mother? by Alison Bechdel
From the best-selling author of Fun Home, Time magazine's No. 1 Book of the Year, a brilliantly told graphic memoir of Alison Bechdel becoming the artist her mother wanted to be.
Alison Bechdel's Fun Home was a pop culture and literary phenomenon. Now, a second thrilling tale of filial sleuthery, this time about her mother: voracious reader, music lover, passionate amateur actor. Also a woman, unhappily married to a closeted gay man, whose artistic aspirations simmered under the surface of Bechdel's childhood . . . and who stopped touching or kissing her daughter good night, forever, when she was seven. Poignantly, hilariously, Bechdel embarks on a quest for answers concerning the mother-daughter gulf.
It's a richly layered search that leads readers from the fascinating life and work of the iconic twentieth-century psychoanalyst Donald Winnicott, to one explosively illuminating Dr. Seuss illustration, to Bechdel's own (serially monogamous) adult love life. And, finally, back to Mother—to a truce, fragile and real-time, that will move and astonish all adult children of gifted mothers.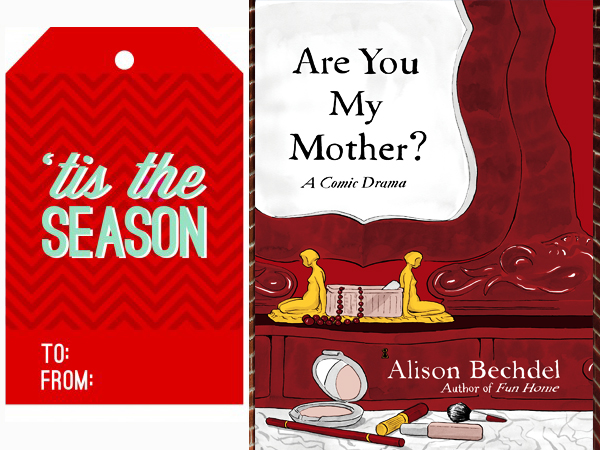 6. Louis Riel by Chester Brown 
Louis Riel tells the story of the charismatic, and perhaps mad, nineteenth-century Metis leader whose struggle to win rights for his people led to violent rebellion on the nations western frontier. When the collected book appeared in 2003, Brown won widespread critical and industry acclaim for Louis Riel, including two Harvey Awards and inclusion on countless best-of lists. Beyond that, it single-handedly revitalized the biography genre of comics, paving the way for a new generation of artists.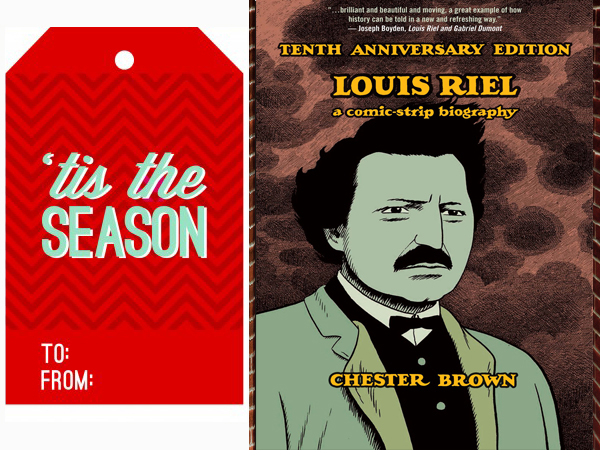 7. Artichoke Tales by Megan Kelso  
Artichoke Tales is a coming-of-age story about a young girl named Brigitte whose family is caught between the two warring sides of a civil war, a graphic novel that takes place in a world that echoes our own, but whose people have artichoke leaves instead of hair. Influenced in equal parts byLittle House on the Prairie, The Thorn Birds, Dharma Bums, and Cold Mountain, Kelso weaves a moving story about family amidst war. Kelso's visual storytelling, uniquely combining delicate linework with rhythmic, musical page compositions, creates a dramatic tension between intimate, ruminative character studies and the unflinching depiction of the consequences of war and carnage, lending cohesion and resonance to a generational epic.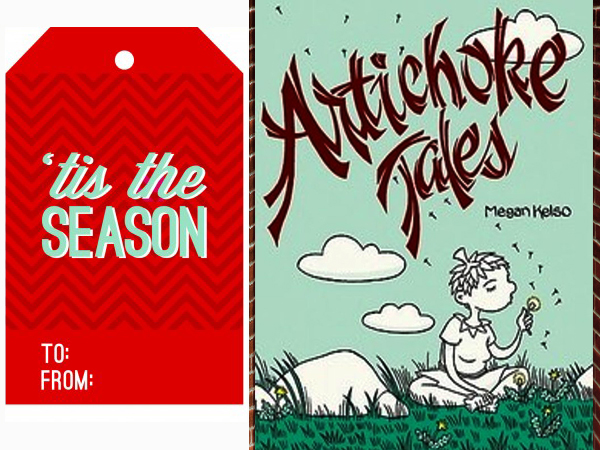 8. Footnotes in Gaza by Joe Sacco
Rafah, a town at the bottommost tip of the Gaza Strip, has long been a notorious flashpoint in the bitter Middle East conflict. Buried deep in the archives is one bloody incident, in 1956, that left 111 Palestinians shot dead by Israeli soldiers. Seemingly a footnote to a long history of killing, that day in Rafah―cold-blooded massacre or dreadful mistake―reveals the competing truths that have come to define an intractable war.
In a quest to get to the heart of what happened, Joe Sacco immerses himself in the daily life of Rafah and the neighboring town of Khan Younis, uncovering Gaza past and present. As in Palestine and Safe Area Goražde, his unique visual journalism renders a contested landscape in brilliant, meticulous detail. Spanning fifty years, moving fluidly between one war and the next, Footnotes in Gaza―Sacco's most ambitious work to date―transforms a critical conflict of our age into intimate and immediate experience.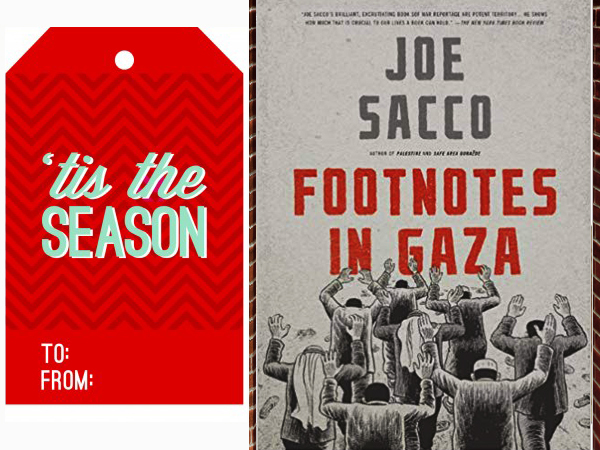 9. Special Exits by Joyce Farmer
Joyce Farmer's memoir chronicles the decline of the author's parents' health, their relationship with one another and with their daughter, and how they cope with the day-to-day emotional fragility of the most taxing time of their lives. Joyce Farmer, best known for co-creating the Tits 'n Clits comics anthology in the 1970s, a feminist response to the rampant misogyny in underground comix, spent 11 years crafting Special Exits, a graphic memoir in the vein of Alison Bechdel's Fun Home or Harvey Pekar, Joyce Brabner, and Frank Stack's Our Cancer Year, about caring for her dying father and stepmother.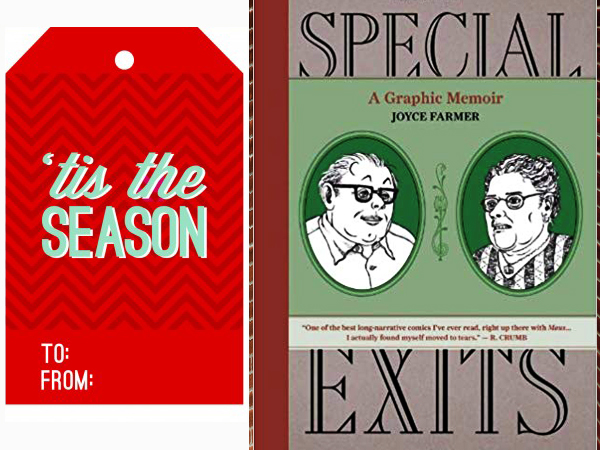 10. Daddy's Girl by Debbie Drechsler
Originally published in 1995 and distributed only to comic book specialty stores, Daddy's Girl was ahead of its time – Drechsler's account of her abuse at the hands of her father, told from the point of view of an adolescent, is one of the most searingly honest, empathic, and profoundly disturbing uses of the comics medium in history. Drechsler's meticulous brush lines gather into heavy textures that suggest the claustrophobic tension of the environment that threatens her pre-teen and adolescent female protagonists. Characters such as Lily, who can't escape her father's abuse, and Franny, a girl whose desire to be accepted leads her into dangerous territory, struggle not to be visually and emotionally overwhelmed. Central to this quasi-memoir is Lily's relationship to her father – a confused jumble of fear, trepidation, and love.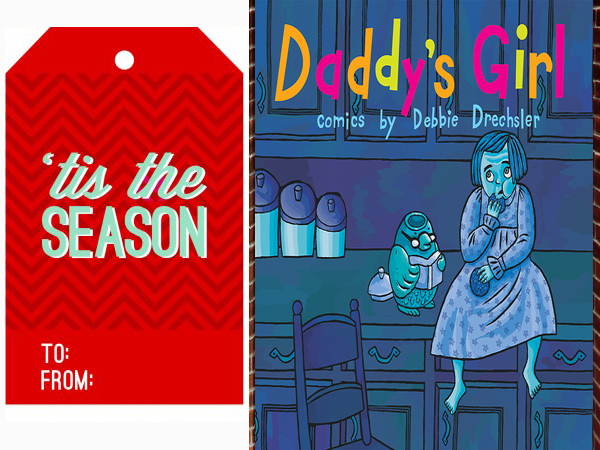 11. The Love Bunglers by Jaime Hernandez  
Featuring Hernandez's longtime Love and Rockets heroine Maggie, the suppression of family history is the initial thread that ties the The Love Bunglers together. Because these secrets can't be dealt with openly, their lingering effect is even more powerful. But Maggie's ability to navigate and find meaning in her life — despite losing her culture, her brother, her profession, and her friends — is what's made her a compelling character. After a lifetime of losses, Maggie finds, in the second half, her longtime off and on lover, Ray Dominguez. In taking us through lives, deaths, and near-fatalities, The Love Bunglers encapsulates Maggie's emotional history as it moves from resignation to memories of loss, to sudden violence (a theme in this story) and eventually to love and contentment. Much like what John Updike created in his four Rabbit novels, Jaime Hernandez has been following his longtime character, Maggie, around for several decades, all of which has seemed to be building towards this book in particular.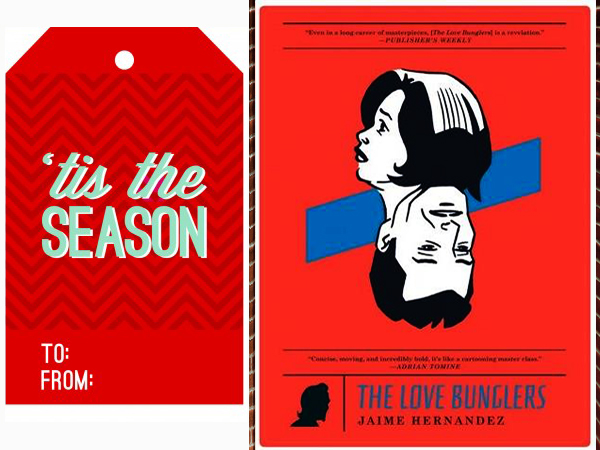 The Pulitzer Prize-winning Maus tells the story of Vladek Spiegelman, a Jewish survivor of Hitler's Europe, and his son, a cartoonist coming to terms with his father's story. Maus approaches the unspeakable through the diminutive. Its form, the cartoon (the Nazis are cats, the Jews mice), shocks us out of any lingering sense of familiarity and succeeds in "drawing us closer to the bleak heart of the Holocaust" (The New York Times).
Maus is a haunting tale within a tale. Vladek's harrowing story of survival is woven into the author's account of his tortured relationship with his aging father. Against the backdrop of guilt brought by survival, they stage a normal life of small arguments and unhappy visits. This astonishing retelling of our century's grisliest news is a story of survival, not only of Vladek but of the children who survive even the survivors. Maus studies the bloody pawprints of history and tracks its meaning for all of us.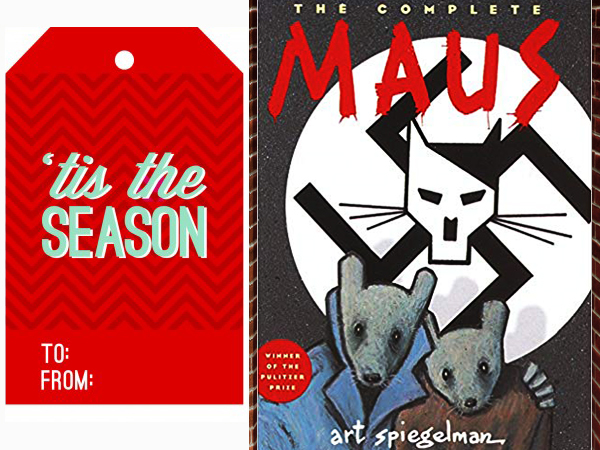 13. Black Hole by Charles Burns 
The setting: suburban Seattle, the mid-1970s. We learn from the outset that a strange plague has descended upon the area's teenagers, transmitted by sexual contact. The disease is manifested in any number of ways — from the hideously grotesque to the subtle (and concealable) — but once you've got it, that's it. There's no turning back.
As we inhabit the heads of several key characters — some kids who have it, some who don't, some who are about to get it — what unfolds isn't the expected battle to fight the plague, or bring heightened awareness to it , or even to treat it. What we become witness to instead is a fascinating and eerie portrait of the nature of high school alienation itself — the savagery, the cruelty, the relentless anxiety and ennui, the longing for escape.
And then the murders start.
As hypnotically beautiful as it is horrifying, Black Hole transcends its genre by deftly exploring a specific American cultural moment in flux and the kids who are caught in it- back when it wasn't exactly cool to be a hippie anymore, but Bowie was still just a little too weird.
To say nothing of sprouting horns and molting your skin…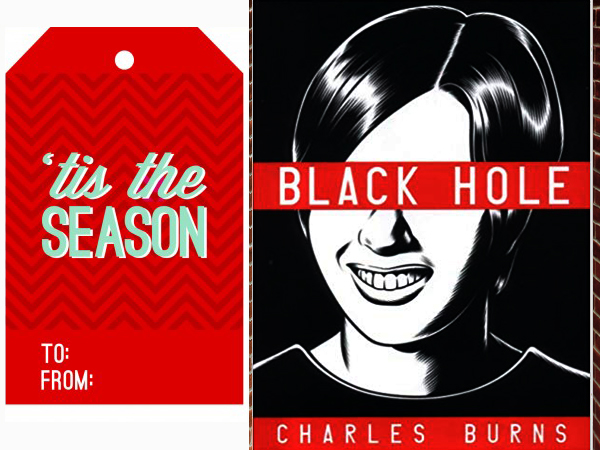 14. The Diary of a Teenage Girl by Phoebe Gloeckner  
"I don't remember being born. I was a very ugly child. My appearance has not improved so I guess it was a lucky break when he was attracted by my youthfulness." So begins the wrenching diary of Minnie Goetze, a fifteen-year-old girl longing for love and acceptance and struggling with her own precocious sexuality. After losing her virginity to her mother's boyfriend, Minnie pursues a string of sexual encounters (with both boys and girls) while experimenting with drugs and developing her talents as an artist. Unsupervised and unguided by her aloof and narcissistic mother, Minnie plunges into a defenseless, yet fearless adolescence.
While set in the libertine atmosphere of 1970s San Francisco, Minnie's journey to understand herself and her world is universal: this is the story of a young woman troubled by the discontinuity between what she thinks and feels and what she observes in those around her. Acclaimed cartoonist and author Phoebe Gloeckner serves up a deft blend of visual and verbal narrative in her complex presentation of a pivotal year in a girl's life, recounted in diary pages and illustrations, with full narrative sequences in comics form. The Diary of a Teenage Girl offers a searing comment on adult society as seen though the eyes of a young woman on the verge of joining it.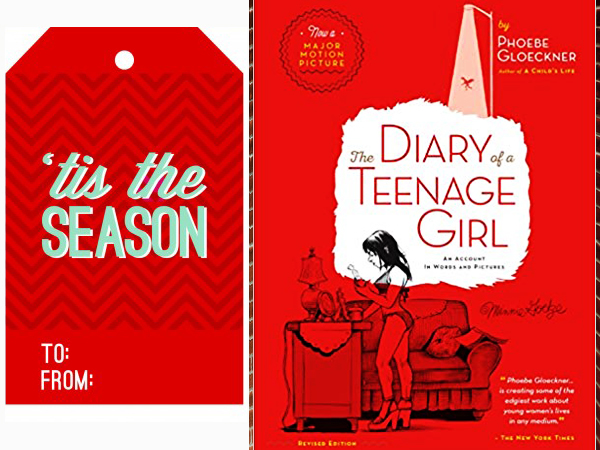 15. Daredevil: Man Without Fear
Collects Daredevil: The Man Without Fear #1-5. Matt Murdock was raised by a single father, an over-the-hill prizefighter with one last chance to make it good – a chance that cost him his life. Taunted and tormented by children while growing up, Matt's life was irrevocably altered after he was blinded by radioactive materials while saving the life of an old man. The payoff? An unbreakable will and a keen intelligence, helping focus the super-senses he was blessed with during the accident. His story is one of love, pain, disappointment, and strength.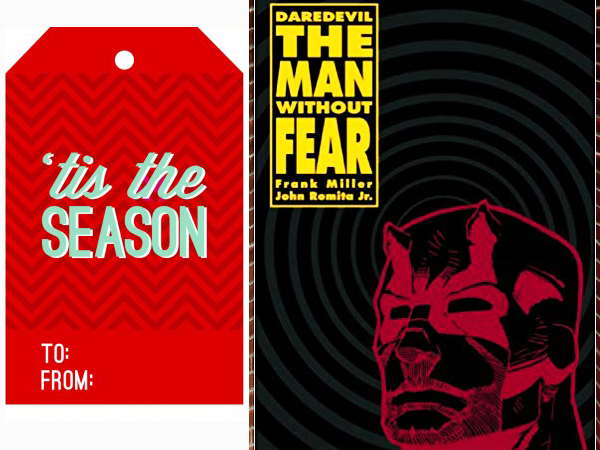 16. Saga Of The Swamp Thing: Volume 1
Before WATCHMEN, Alan Moore made his debut in the U.S. comic book industry with the revitalization of the horror comic book THE SWAMP THING. His deconstruction of the classic monster stretched the creative boundaries of the medium and became one of the most spectacular series in comic book history.
With modern-day issues explored against a backdrop of horror, SWAMP THING's stories became commentaries on environmental, political and social issues, unflinching in their relevance. SAGA OF THE SWAMP THING Book One collects issues #20-27 of this seminal series including the never-before-reprinted SAGA OF THE SWAMP THING #20, where Moore takes over as writer and concludes the previous storyline.
Book One begins with the story "The Anatomy Lesson," a haunting origin story that reshapes SWAMP THING mythology with terrifying revelations that begin a journey of discovery and adventure that will take him across the stars and beyond.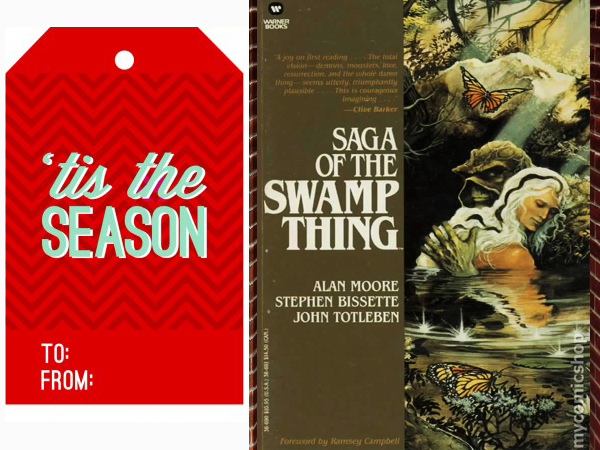 17. Batman: The Long Halloween
Christmas. St. Patrick's Day. Easter. As the calendar's days stack up, so do the bodies littered in the streets of Gotham City. A murderer is loose, killing only on holidays. The only man that can stop this fiend? The Dark Knight. In a mystery taking place during Batman's early days of crime fighting, Batman: The Long Halloween is one of the greatest Dark Knight stories ever told.
Working with District Attorney Harvey Dent and Lieutenant James Gordon, Batman races against the calendar as he tries to discover who Holiday is before he claims his next victim each month. A mystery that has the reader continually guessing the identity of the killer, this story also ties into the events that transform Harvey Dent into Batman's deadly enemy, Two-Face.
The magnificent creative team of Jeph Loeb and Tim Sale reach their apex in Batman: The Long Halloween. This edition includes original 13-issue series as well as four additional story pages cut from the original series, which are presented fully colored and restored to their place in the story.  Also featured are sketches and an introduction by the director and writer of The Dark Knight Rises, Christopher Nolan and David Goyer.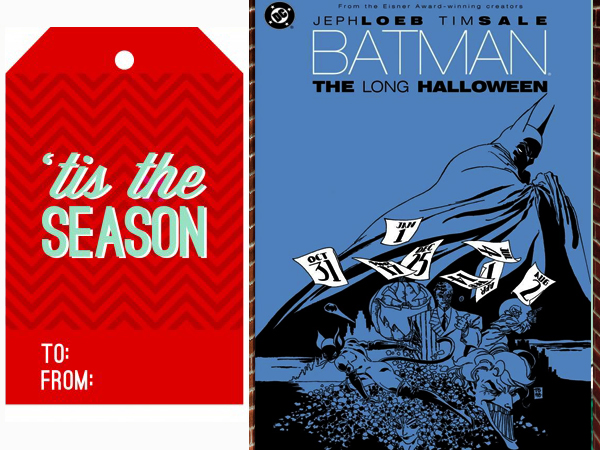 18. Blankets by Craig Thompson
Blankets is the story of a young man coming of age and finding the confidence to express his creative voice. Craig Thompson's poignant graphic memoir plays out against the backdrop of a Midwestern winterscape: finely-hewn linework draws together a portrait of small town life, a rigorously fundamentalist Christian childhood, and a lonely, emotionally mixed-up adolescence.
Under an engulfing blanket of snow, Craig and Raina fall in love at winter church camp, revealing to one another their struggles with faith and their dreams of escape. Over time though, their personal demons resurface and their relationship falls apart. It's a universal story, and Thompson's vibrant brushstrokes and unique page designs make the familiar heartbreaking all over again.
This groundbreaking graphic novel, winner of two Eisner and three Harvey Awards, is an eloquent portrait of adolescent yearning; first love (and first heartache); faith in crisis; and the process of moving beyond all of that. Beautifully rendered in pen and ink, Thompson has created a love story that lasts.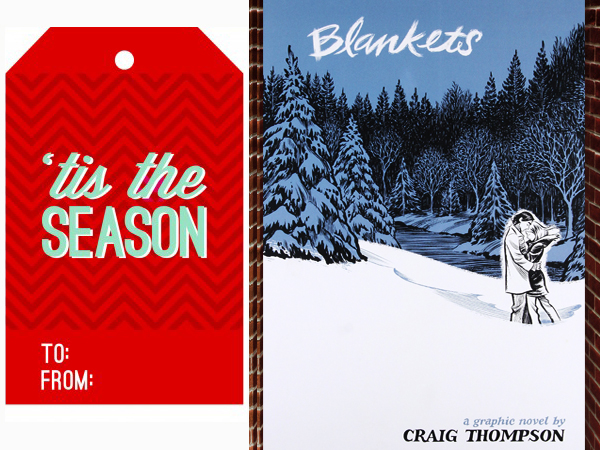 19. DMZ: Volume 1: On The Ground
In the near future, America's worst nightmare has come true. With military adventurism overseas bogging down the Army and National Guard, the U.S. government mistakenly neglects the very real threat of anti-establishment militias scattered across the 50 states. Like a sleeping giant, Middle America rises up and violently pushes its way to the shining seas, coming to a standstill at the line in the sand – Manhattan. Or, as the world now knows it, the DMZ.Matty Roth, a naive aspiring photojournalist, lands a dream job following a veteran war correspondent into the heart of he DMZ. Things soon go terribly wrong, and Matty finds himself lost and alone in a world he's only seen on television.There, he is faced with a choice: try and find a way off the island, or make his career with an assignment most journalists would kill for. But can he survive in this savage war zone long enough to report the truth?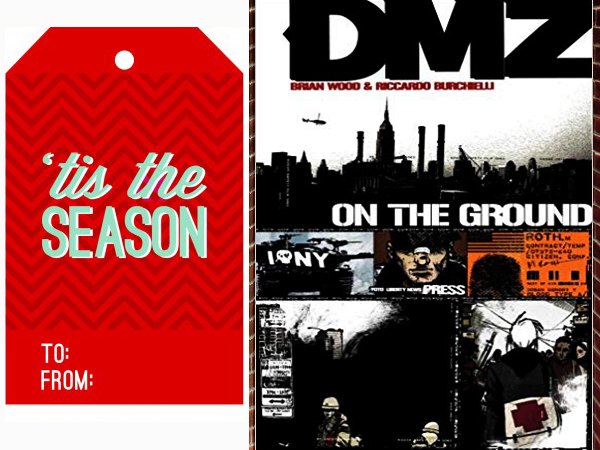 20. Y The Last Man: Volume 1: Unmanned
Y: THE LAST MAN, winner of three Eisner Awards and one of the most critically acclaimed, best-selling comic books series of the last decade, is that rare example of a page-turner that is at once humorous, socially relevant and endlessly surprising.
Written by Brian K. Vaughan (LOST, PRIDE OF BAGHDAD, EX MACHINA) and with art by Pia Guerra, this is the saga of Yorick Brown—the only human survivor of a planet-wide plague that instantly kills every mammal possessing a Y chromosome. Accompanied by a mysterious government agent, a brilliant young geneticist and his pet monkey, Ampersand, Yorick travels the world in search of his lost love and the answer to why he's the last man on earth.
"Funny and scary … an utterly believable critique of society. A+"—THE WASHINGTON POST
"The best graphic novel I've ever read."—STEPHEN KING
"This year's best movie is a comic book."—"ALL THINGS CONSIDERED," NPR
"A seriously funny, nuanced fable…. Grade A."—ENTERTAINMENT WEEKLY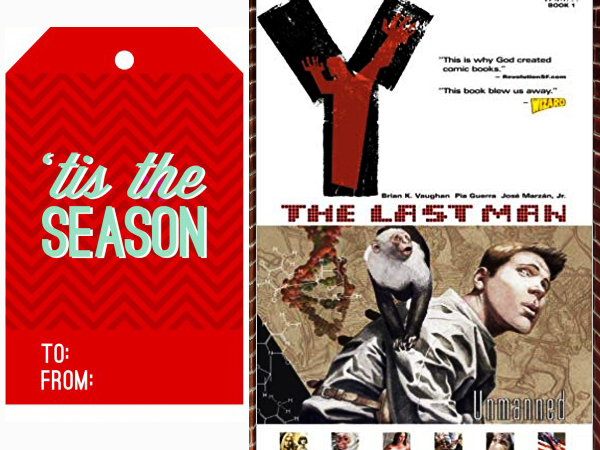 A murder mystery-turned-nationwide conspiracy, WATCHMEN examines the lives of the eponymous superhero team as they seem to decay alongside the ever-darkening America around them. Rorschach, Nite Owl, the Silk Spectre, Dr. Manhattan and Ozymandias reunite to investigate who's behind a teammate's murder, but find that the truth may be even more grim than the world they seek to protect.
One of the most influential graphic novels of all time and a perennial bestseller, WATCHMEN is considered a gateway title to the entire graphic storytelling medium. Alan Moore and Dave Gibbons' seminal story is the benchmark against which all other graphic novels and comic books are judged with an incredible story that chronicles the fall from grace of a group of super-heroes plagued by all-too-human failings.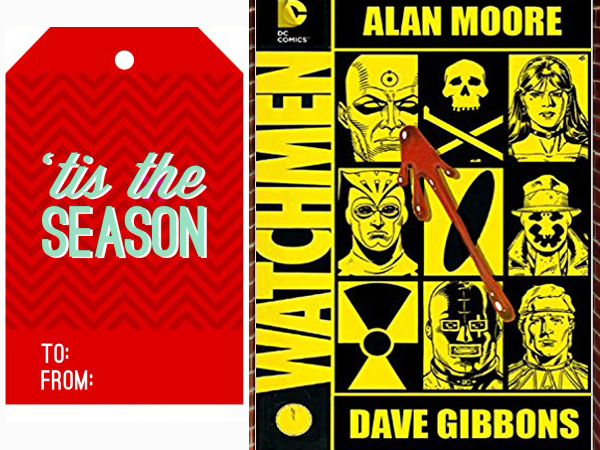 22. Batman: The Dark Knight Returns by Frank Miller
Writer/artist Frank Miller completely reinvents the legend of Batman in this saga of a near-future Gotham City gone to rot, 10 years after the Dark Knight's retirement. Forced to take action, the Dark Knight returns in a blaze of fury, taking on a whole new generation of criminals and matching their level of violence. He is soon joined by a new Robin—a girl named Carrie Kelley, who proves to be just as invaluable as her predecessors.
Can Batman and Robin deal with the threat posed by their deadliest enemies, after years of incarceration have turned them into perfect psychopaths? And more important, can anyone survive the coming fallout from an undeclared war between the superpowers—or the clash of what were once the world's greatest heroes?
Hailed as a comics masterpiece, THE DARK KNIGHT RETURNS is Frank Miller's (300 and Sin City) reinvention of Gotham's legendary protector. It remains one of the most influential stories ever told in comics, with its echoes felt in all media forms of DC's storytelling. Collects issues #1-4.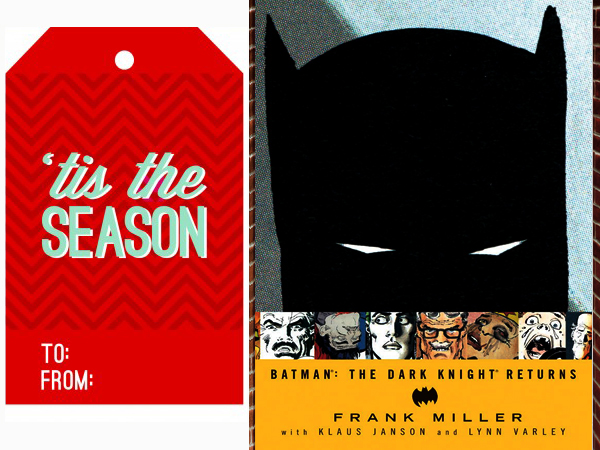 23. Sandman: Volume 1: Preludes And Nocturnes by Neil Gaiman
NEW YORK TIMES bestselling author Neil Gaiman's transcendent series SANDMAN is often hailed as the definitive Vertigo title and one of the finest achievements in graphic storytelling. Gaiman created an unforgettable tale of the forces that exist beyond life and death by weaving ancient mythology, folklore and fairy tales with his own distinct narrative vision.
In PRELUDES & NOCTURNES, an occultist attempting to capture Death to bargain for eternal life traps her younger brother Dream instead. After his seventy-year imprisonment and eventual escape, Dream, also known as Morpheus, goes on a quest for his lost objects of power. On his arduous journey Morpheus encounters Lucifer, John Constantine, and an all-powerful madman. This book also includes the story "The Sound of Her Wings," which introduces us to the pragmatic and perky goth girl Death.
Collecting issues #1-8, this new edition of PRELUDES & NOCTURNES features the improved production values and coloring from the Absolute Edition.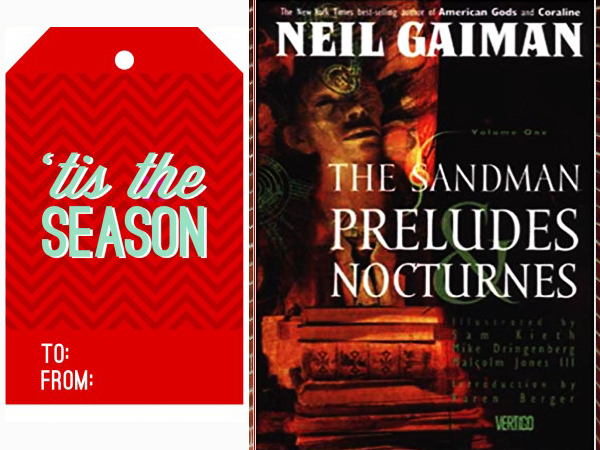 24. Preacher: Volume 1: Gone To Texas by Garth Ennis
Here's a book guaranteed to offend a bunch of people, not only because of its profuse profanity and graphic violence, but because it's the epitome of iconoclasm. Like a brutal accident, you can't watch but you can't turn away. The story follows an ex-preacher man, Jesse, who has become disgusted with God's abandoning of His responsibilities. So Jesse starts off into the wilds of Texas with his hitman girlfriend and new best friend (a vampire) to find God so that he can give Him a piece of his mind. Despite its superficial perversity, this book contains what may be the most moral character in mainstream comics. A cult hit in the making. Fans of Quentin Tarantino take note.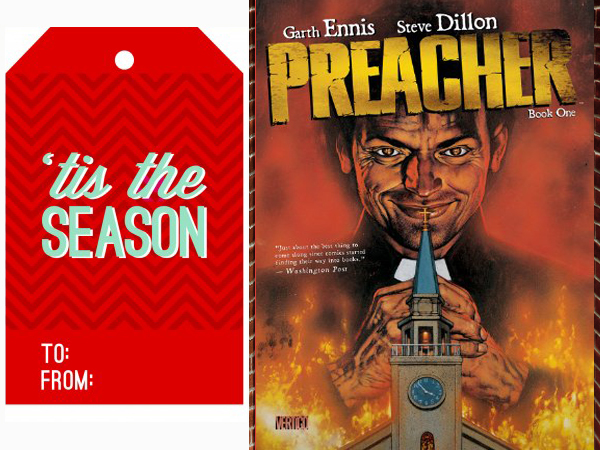 25. Fables: Volume 1: Legends In Exile by Bill Willingham
FABLES is the winner of 14 Eisner Awards and is one of the most enduring Vertigo titles ever. Here, in this new, 10th anniversary edition, is a newly colored 8-page story from the Fables prose work PETER & MAX: A FABLES NOVEL, as well as a beautiful new cover from series artist Mark Buckingham.
When a savage creature known only as the Adversary conquered the fabled lands of legends and fairy tales, all of the infamous inhabitants of folklore were forced into exile. Disguised among the ""mundys,"" their name for normal citizens of modern-day New York, these magical characters created their own secret society that they call Fabletown.
From their exclusive luxury apartment buildings on Manhattan's Upper West Side, these creatures of legend must fight for their survival in the new world.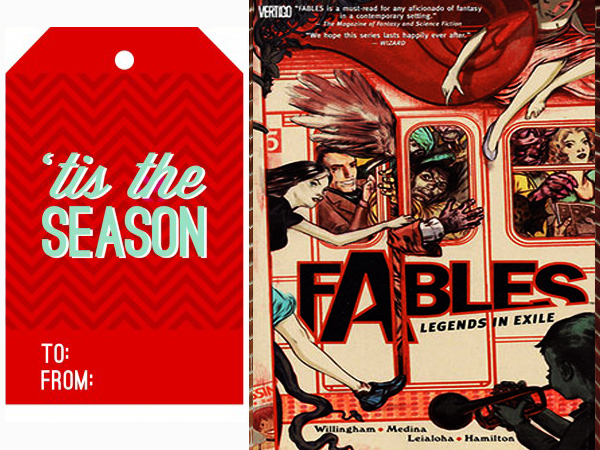 26. Ex Machina: Volume 1: The First Hundred Days by  BRIAN K. VAUGHAN & Tony Harris
The first volume of the Eisner Award-winning series featuring Eisner Award-winners author Brian K. Vaughan and artist Tony Harris. Set in our modern-day world, EX MACHINA tells the story of civil engineer Mitchell Hundred, who becomes America's first living, breathing super-hero after a strange accident gives him amazing powers. Eventually Mitchell tires of risking his life merely to maintain the status quo, retires from masked crimefighting and runs for mayor of New York City, winning by a landslide.
But Mayor Hundred has to worry about more than just budget problems and an antagonistic governor, especially when a mysterious hooded figure begins assassinating plow drivers during the worst snowstorm in the city's history!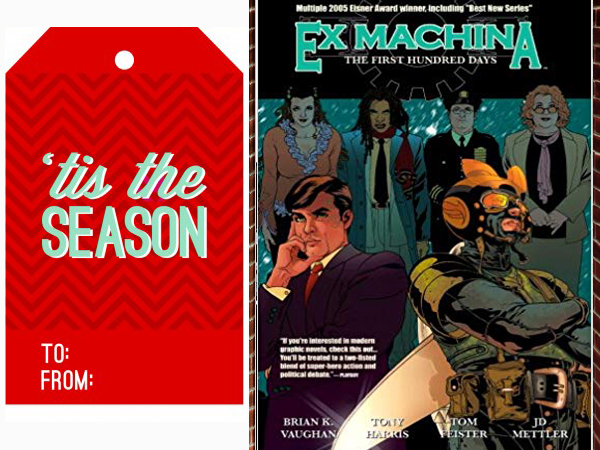 27. The Walking Dead: Volume 1: Days Gone Bye by Robert Kirkman
Rick Grimes is not prepared for this. A couple months ago he was a small town cop who had never fired a shot and only ever saw one dead body. Separated from his family he must now sort through the death and confusion to try and find his wife and son. Collects issues #1-6.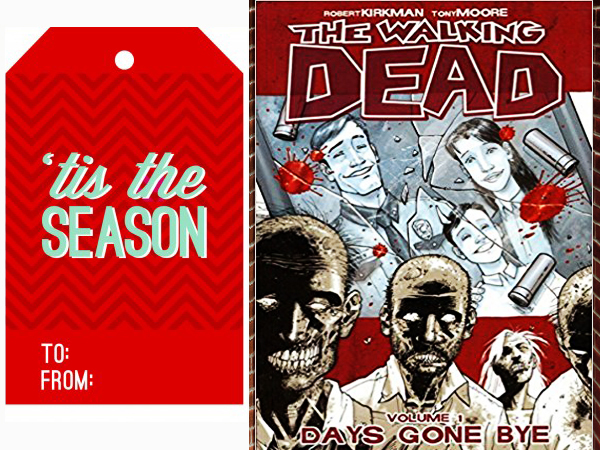 28. Wonder Woman 75th Anniversary Box Set
The most recognizable superheroine of all time, Wonder Woman has been an essential part of the DC Universe and an icon for female empowerment for more than 75 years.
Armed with her lasso of truth and her bullet-stopping bracelets, the Amazon Princess journeys into Man's World again and again, spreading her mission of peace and goodwill and fiercely battling injustice where she finds it. She's a princess, a warrior and an ambassador. Beautiful as Aphrodite, wise as Athena, stronger than Hercules, swifter than Mercury…she is Wonder Woman!
WONDER WOMAN: A CELEBRATION OF 75 YEARS collects more than 400 pages of the iconic heroine's best stories, from her first appearance by William Moulton Marston and H.G. Peter, to her mod '60s redesign by Denny O'Neil and Mike Sekowsky, to her present-day adventures by Brian Azzarello and Cliff Chiang. Other legendary talents featured include George Pérez, Darwyn Cooke, Robert Kanigher, Gene Colan, Phil Jimenez, Mike Deodato, Greg Rucka, Gail Simone and more.