Theory begins as its narrator sets out, like many a graduate student, to write a wildly ambitious thesis on the past, present, and future of art, culture, race, gender, class, and politics–a revolutionary work that its author believes will synthesize and thereby transform the world.
While our narrator tries to complete this magnum opus, three lovers enter the story, one after the other, each transforming the endeavour: first, there is beautiful and sensual Selah, who scoffs at the narrator's constant tinkering with academic abstractions; then altruistic and passionate Yara, who rescues every lost soul who crosses her path; and finally, spiritual occultist Odalys, who values magic and superstition over the heady intellectual and cultural circles the narrator aspires to inhabit. Each galvanizing love affair (representing, in turn, the heart, the head and the spirit) upends and reorients the narrator's life and, inevitably, requires an overhaul of the ever larger and more unwieldy dissertation, with results both humorous and poignant.
By effortlessly telling this short, intense tale in the voice of an unnamed, ungendered (and brilliantly unreliable) narrator, Dionne Brand makes a bold statement not only about love and personhood, but about race and gender–and what can and cannot be articulated in prose when the forces that inhabit the space between words are greater than words themselves.
A gorgeous, profoundly moving, word- and note-perfect novel of ideas that only a great artist at the height of her powers could write.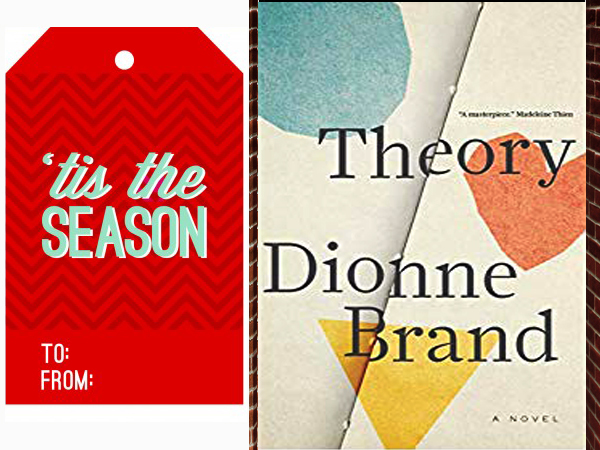 2. Confessions of the Fox by Jordy Rosenberg
Jack Sheppard and Edgeworth Bess were the most notorious thieves, jailbreakers, and lovers of eighteenth-century London. Yet no one knows the true story; their confessions have never been found.
Until now. Reeling from heartbreak, a scholar named Dr. Voth discovers a long-lost manuscript—a gender-defying exposé of Jack and Bess's adventures. Is Confessions of the Fox an authentic autobiography or a hoax? As Dr. Voth is drawn deeper into Jack and Bess's tale of underworld resistance and gender transformation, it becomes clear that their fates are intertwined—and only a miracle will save them all.
Writing with the narrative mastery of Sarah Waters and the playful imagination of Nabokov, Jordy Rosenberg is an audacious storyteller of extraordinary talent.
A New York Times Editors' Choice: "A mind-bending romp through a gender-fluid, eighteenth century London . . . a joyous mash-up of literary genres shot through with queer theory and awash in sex, crime, and revolution."
NAMED ONE OF THE BEST BOOKS OF THE YEAR BY KIRKUS REVIEWS • Shortlisted for the Center for Fiction First Novel Prize • "A dazzling tale of queer romance and resistance."—Time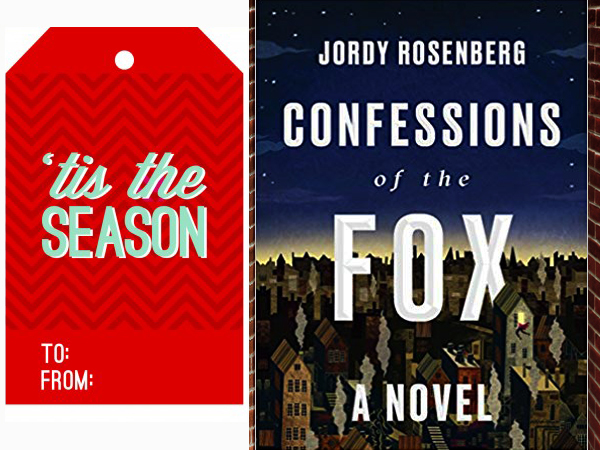 3. When They Call You a Terrorist by Patrice Khan-Cullors
Raised by a single mother in an impoverished neighborhood in Los Angeles, Patrisse Khan-Cullors experienced firsthand the prejudice and persecution Black Americans endure at the hands of law enforcement. For Patrisse, the most vulnerable people in the country are Black people. Deliberately and ruthlessly targeted by a criminal justice system serving a white privilege agenda, Black people are subjected to unjustifiable racial profiling and police brutality. In 2013, when Trayvon Martin's killer went free, Patrisse's outrage led her to co-found Black Lives Matter with Alicia Garza and Opal Tometi.
Condemned as terrorists and as a threat to America, these loving women founded a hashtag that birthed the movement to demand accountability from the authorities who continually turn a blind eye to the injustices inflicted upon people of Black and Brown skin.
Championing human rights in the face of violent racism, Patrisse is a survivor. She transformed her personal pain into political power, giving voice to a people suffering inequality and a movement fueled by her strength and love to tell the country―and the world―that Black Lives Matter.
When They Call You a Terrorist is Patrisse Khan-Cullors and asha bandele's reflection on humanity. It is an empowering account of survival, strength and resilience and a call to action to change the culture that declares innocent Black life expendable. New York Times Editor's Pick. TIME Magazine's "Best Memoirs of 2018 So Far." O, Oprah's Magazine's "10 Titles to Pick Up Now."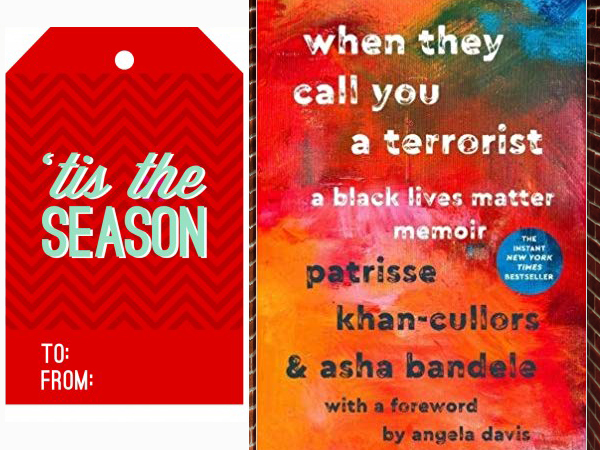 4. Stray City by Chelsea Johnson
A warm, funny, and whip-smart debut novel about rebellious youth, inconceivable motherhood, and the complications of belonging—to a city, a culture, and a family—when none of them can quite contain who you really are.
All of us were refugees of the nuclear family . . .
Twenty-three-year-old artist Andrea Morales escaped her Midwestern Catholic childhood—and the closet—to create a home and life for herself within the thriving but insular lesbian underground of Portland, Oregon. But one drunken night, reeling from a bad breakup and a friend's betrayal, she recklessly crosses enemy lines and hooks up with a man. To her utter shock, Andrea soon discovers she's pregnant—and despite the concerns of her astonished circle of gay friends, she decides to have the baby.
A decade later, when her precocious daughter Lucia starts asking questions about the father she's never known, Andrea is forced to reconcile the past she hoped to leave behind with the life she's worked so hard to build.
A thoroughly modern and original anti-romantic comedy, Stray City is an unabashedly entertaining literary debut about the families we're born into and the families we choose, about finding yourself by breaking the rules, and making bad decisions for all the right reasons.
"A thoughtful and joyous literary experience that celebrates its characters and liberally rewards its readers." —New York Times Book Review, Editors' Choice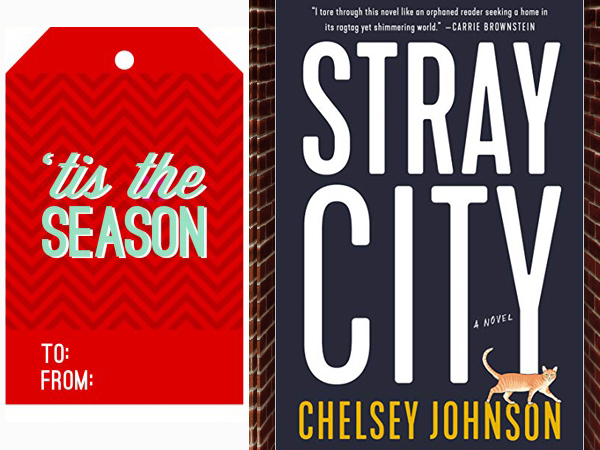 Sadie hasn't had an easy life. Growing up on her own, she's been raising her sister Mattie in an isolated small town, trying her best to provide a normal life and keep their heads above water.
But when Mattie is found dead, Sadie's entire world crumbles. After a somewhat botched police investigation, Sadie is determined to bring her sister's killer to justice and hits the road following a few meager clues to find him.
When West McCray―a radio personality working on a segment about small, forgotten towns in America―overhears Sadie's story at a local gas station, he becomes obsessed with finding the missing girl. He starts his own podcast as he tracks Sadie's journey, trying to figure out what happened, hoping to find her before it's too late.
Courtney Summers has written the breakout book of her career. Sadie is propulsive and harrowing and will keep you riveted until the last page.
4 Starred Reviews from Kirkus, School Library Journal, Booklist, Publishers Weekly!
"Sadie: a novel for readers of any age, and a character as indelible as a scar. Flat-out dazzling." ―A. J. Finn, #1 New York Times bestselling author of The Woman in the Window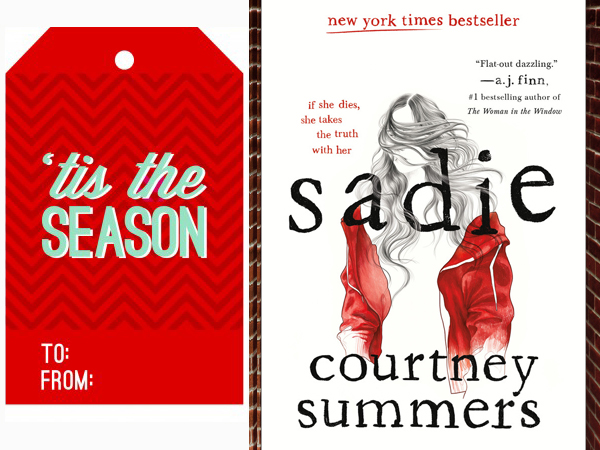 6. Final Draft by Riley Redgate
The only sort of risk 18-year-old Laila Piedra enjoys is the peril she writes for the characters in her stories: epic sci-fi worlds full of quests, forbidden love, and robots. Her creative writing teacher has always told her she has a special talent. But three months before her graduation, he's suddenly replaced–by Nadiya Nazarenko, a Pulitzer Prize-winning novelist who is sadistically critical and perpetually unimpressed.
At first, Nazarenko's eccentric assignments seem absurd. But before long, Laila grows obsessed with gaining the woman's approval. Soon Laila is hiking through the Catskills during a thunderstorm in March and discovering the psychedelic highs and perilous lows of nightlife, temporary flings, and instability. Dr. Nazarenko has led Laila to believe that she must choose between perfection and sanity–but rejecting her all-powerful mentor may be the only way for Laila to thrive.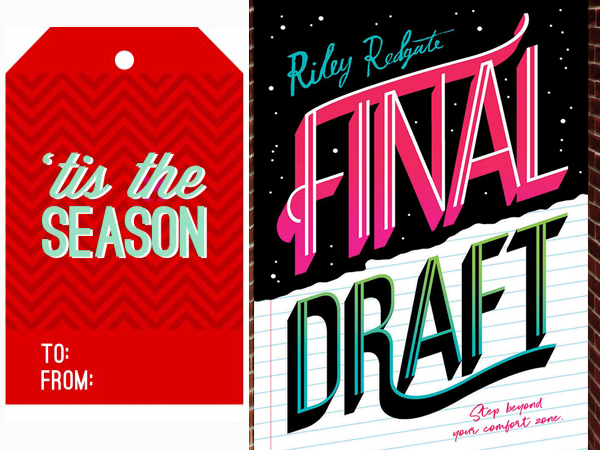 In this extraordinary debut novel by the author of the Lambda Literary Award-winning story collection A Safe Girl to Love, Wendy Reimer is a thirty-year-old trans woman who comes across evidence that her late grandfather—a devout Mennonite farmer—might have been transgender himself. At first she dismisses this revelation, having other problems at hand, but as she and her friends struggle to cope with the challenges of their increasingly volatile lives—from alcoholism, to sex work, to suicide—Wendy is drawn to the lost pieces of her grandfather's life, becoming determined to unravel the mystery of his truth. Alternately warm-hearted and dark-spirited, desperate and mirthful, Little Fish explores the winter of discontent in the life of one transgender woman as her past and future become irrevocably entwined.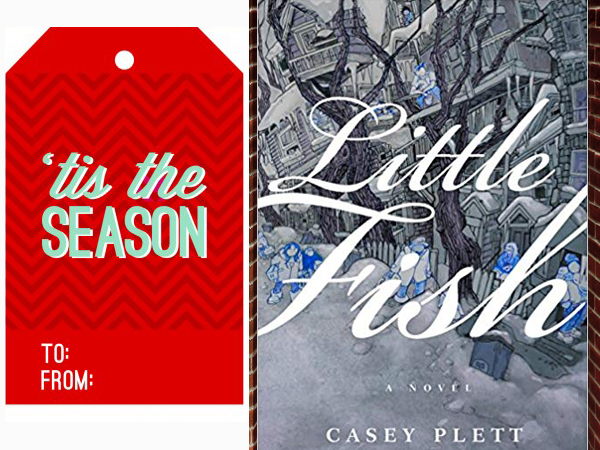 8. Hurricane Child by Kheryn Callender
Caroline Murphy is a Hurricane Child.
Being born during a hurricane is unlucky, and twelve-year-old Caroline has had her share of bad luck lately. She's hated and bullied by everyone in her small school on St. Thomas of the US Virgin Islands, a spirit only she can see won't stop following her, and — worst of all — Caroline's mother left home one day and never came back.
But when a new student named Kalinda arrives, Caroline's luck begins to turn around. Kalinda, a solemn girl from Barbados with a special smile for everyone, becomes Caroline's first and only friend — and the person for whom Caroline has begun to develop a crush.
Now, Caroline must find the strength to confront her feelings for Kalinda, brave the spirit stalking her through the islands, and face the reason her mother abandoned her. Together, Caroline and Kalinda must set out in a hurricane to find Caroline's missing mother — before Caroline loses her forever.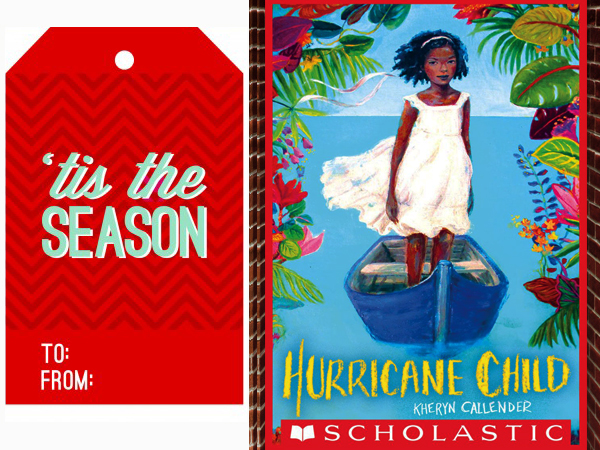 9. P.S. I Miss You by Jen Petro-Roy
Evie is heartbroken when her strict Catholic parents send her pregnant sister, Cilla, away to stay with a distant great-aunt. All Evie wants is for her older sister to come back. Forbidden from speaking to Cilla, Evie secretly sends her letters.
Evie writes about her family, torn apart and hurting. She writes about her life, empty without Cilla. And she writes about the new girl in school, June, who becomes her friend, and then maybe more than a friend.
Evie could really use some advice from Cilla. But Cilla isn't writing back, and it's time for Evie to take matters into her own hands.
P.S. I Miss You by Jen Petro-Roy is a heartfelt middle grade novel dealing with faith, identity, and finding your way in difficult times.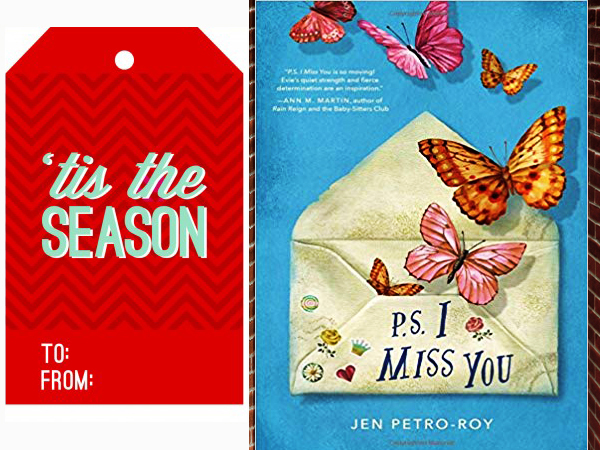 10. Who Is Vera Kelly? by Rosalie Knecht
New York City, 1962. Vera Kelly is struggling to make rent and blend into the underground gay scene in Greenwich Village. She's working night shifts at a radio station when her quick wits, sharp tongue, and technical skills get her noticed by a recruiter for the CIA.
Next thing she knows she's in Argentina, tasked with wiretapping a congressman and infiltrating a group of student activists in Buenos Aires. As Vera becomes more and more enmeshed with the young radicals, the fragile local government begins to split at the seams. When a betrayal leaves her stranded in the wake of a coup, Vera learns the Cold War makes for strange and unexpected bedfellows, and she's forced to take extreme measures to save herself.
An exhilarating page-turner and perceptive coming-of-age story, Who Is Vera Kelly? introduces an original, wry, and whip-smart female spy for the twenty-first century.
"A delectable page-turner . . . Vera Kelly introduces a fascinating new spy to literature's mystery canon―one we hope sticks around long beyond this snappy, intimate debut." ―Entertainment Weekly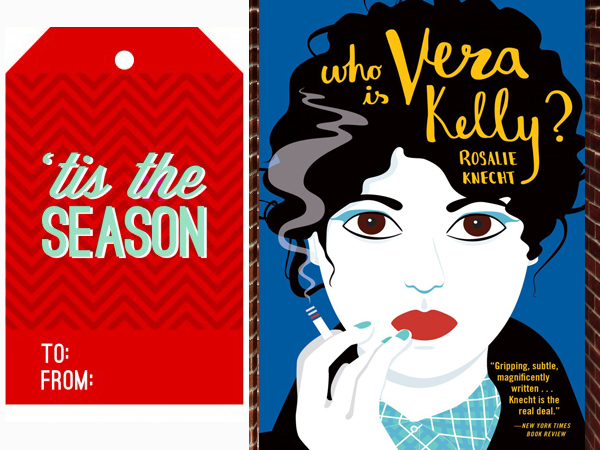 11. The Best Bad Things by Katrina Carrasco
It is 1887, and Alma Rosales is on the hunt for stolen opium. Trained in espionage by the Pinkerton Detective Agency―but dismissed for bad behavior and a penchant for going undercover as a man―Alma now works for Delphine Beaumond, the seductive mastermind of a West Coast smuggling ring.
When product goes missing at their Washington Territory outpost, Alma is tasked with tracking the thief and recovering the drugs. In disguise as the scrappy dockworker Jack Camp, this should be easy―once she muscles her way into the local organization, wins the trust of the magnetic local boss and his boys, discovers the turncoat, and keeps them all from uncovering her secrets. All this, while sending coded dispatches to the circling Pinkerton agents to keep them from closing in.
Alma's enjoying her dangerous game of shifting identities and double crosses as she fights for a promotion and an invitation back into Delphine's bed. But it's getting harder and harder to keep her cover stories straight and to know whom to trust. One wrong move and she could be unmasked: as a woman, as a traitor, or as a spy.
A propulsive, sensual tour de force, The Best Bad Things introduces Katrina Carrasco, a bold new voice in crime fiction.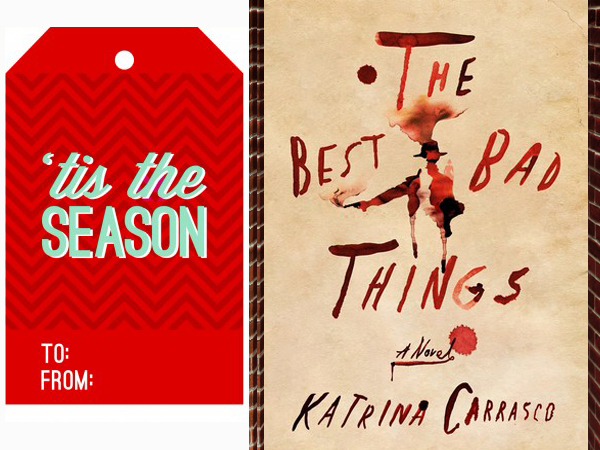 12. Drum Roll, Please by Lisa Jenn Bigelow
Melly only joined the school band because her best friend, Olivia, begged her to. But to her surprise, quiet Melly loves playing the drums. It's the only time she doesn't feel like a mouse. Now she and Olivia are about to spend the next two weeks at Camp Rockaway, jamming under the stars in the Michigan woods.
But this summer brings a lot of big changes for Melly: her parents split up, her best friend ditches her, and Melly finds herself unexpectedly falling for another girl at camp. To top it all off, Melly's not sure she has what it takes to be a real rock n' roll drummer. Will she be able to make music from all the noise in her heart?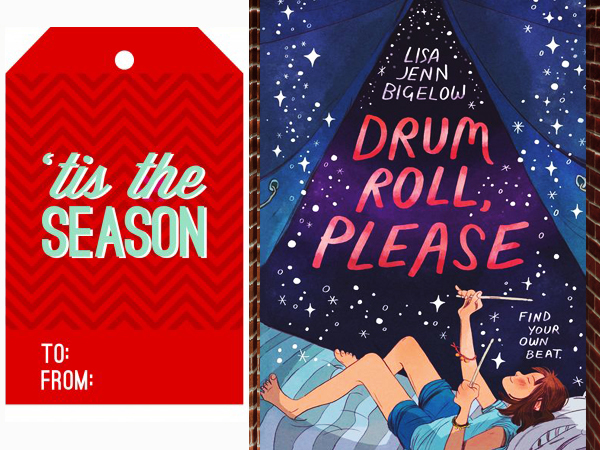 13. Paper Is White by Hilary Zaid
When oral historian Ellen Margolis and her girlfriend decide to get married, Ellen realizes that she can't go through with a wedding until she tells her grandmother. There's only one problem: her grandmother is dead.
As the two young women beat their own early path toward marriage equality, Ellen's longing to plumb that voluminous silence draws her into a clandestine entanglement with a wily Holocaust survivor—a woman with more to hide than tell—and a secret search for buried history. If there is to be a wedding Ellen must decide: How much do you need to share to be true to the one you love?
Set in ebullient, 1990s Dot-com era San Francisco, Paper is White is a novel about the gravitational pull of the past and the words we must find to make ourselves whole.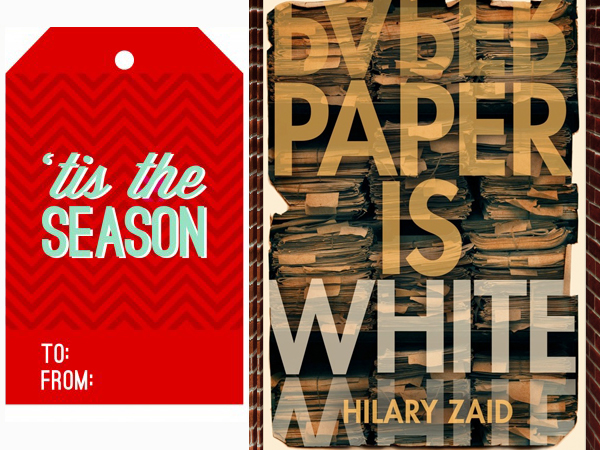 14. Would You Rather? A Memoir of Growing Up and Coming Out by Katie Heaney
When Katie Heaney published her first book of essays, chronicling her singledom up to age twenty-five, she was still waiting to meet the right guy. Three years later, a lot changed. For one thing, she met the right girl.
Here, for the first time, Katie opens up about realizing at the age of twenty-eight that she is gay. In these poignant, funny essays, she wrestles with her shifting sexuality and identity, and describes what it was like coming out to everyone she knows (and everyone she doesn't). As she revisits her past, looking for any "clues" that might have predicted this outcome, Katie reveals that life doesn't always move directly from point A to point B—no matter how much we would like it to.
In a warm and relatable voice, Katie tackles everything from the trials of dating in New York City to the growing pains of her first relationship, from obsessing over Harry Styles (because, actually, he does look a bit like a lesbian) to learning to accept herself all over again. Exploring love and sexuality with her neurotic wit and endearing intimacy, Katie Heaney shares the message that it's never too late to find love–or yourself.
"An honest, endearing, and laugh-out-loud account of coming to terms with one's sexual identity."—W Magazine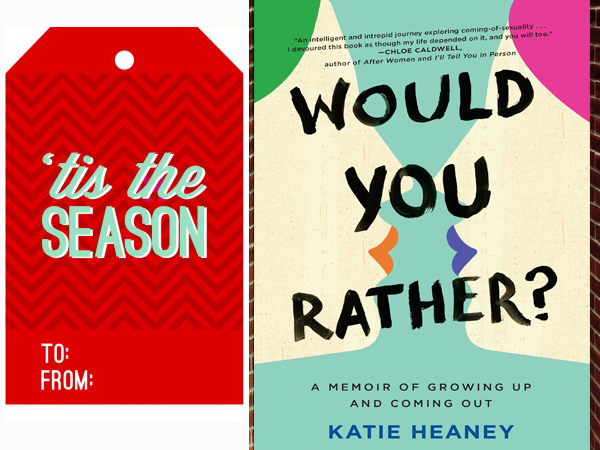 15. Looking for Lorraine: The Radiant and Radical Life of Lorraine Hansberry by Imani Perry
Lorraine Hansberry, who died at thirty-four, was by all accounts a force of nature. Although best-known for her work A Raisin in the Sun, her short life was full of extraordinary experiences and achievements, and she had an unflinching commitment to social justice, which brought her under FBI surveillance when she was barely in her twenties. While her close friends and contemporaries, like James Baldwin and Nina Simone, have been rightly celebrated, her story has been diminished and relegated to one work—until now. In 2018, Hansberry will get the recognition she deserves with the PBS American Masters documentary "Lorraine Hansberry: Sighted Eyes/Feeling Heart" and Imani Perry's multi-dimensional, illuminating biography, Looking for Lorraine.
After the success of A Raisin in the Sun, Hansberry used her prominence in myriad ways: challenging President Kennedy and his brother to take bolder stances on Civil Rights, supporting African anti-colonial leaders, and confronting the romantic racism of the Beat poets and Village hipsters. Though she married a man, she identified as lesbian and, risking censure and the prospect of being outed, joined one of the nation's first lesbian organizations. Hansberry associated with many activists, writers, and musicians, including Malcolm X, Langston Hughes, Duke Ellington, Paul Robeson, W.E.B. Du Bois, among others. Looking for Lorraine is a powerful insight into Hansberry's extraordinary life—a life that was tragically cut far too short.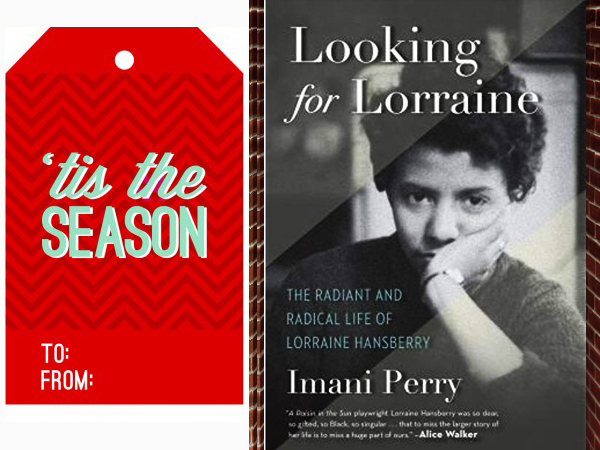 16. So Lucky by Nicola Griffith
So Lucky is the sharp, surprising new novel by Nicola Griffith―the profoundly personal and emphatically political story of a confident woman forced to confront an unnerving new reality when in the space of a single week her wife leaves her and she is diagnosed with multiple sclerosis.
Mara Tagarelli is, professionally, the head of a multimillion-dollar AIDS foundation; personally, she is a committed martial artist. But her life has turned inside out like a sock. She can't rely on family, her body is letting her down, and friends and colleagues are turning away―they treat her like a victim. She needs to break that narrative: build her own community, learn new strengths, and fight. But what do you do when you find out that the story you've been told, the story you've told yourself, is not true? How can you fight if you can't trust your body? Who can you rely on if those around you don't have your best interests at heart, and the systems designed to help do more harm than good? Mara makes a decision and acts, but her actions unleash monsters aimed squarely at the heart of her new community.
This is fiction from the front lines, incandescent and urgent, a narrative juggernaut that rips through sentiment to expose the savagery of America's treatment of the disabled and chronically ill. But So Lucky also blazes with hope and a ferocious love of self, of the life that becomes possible when we stop believing lies.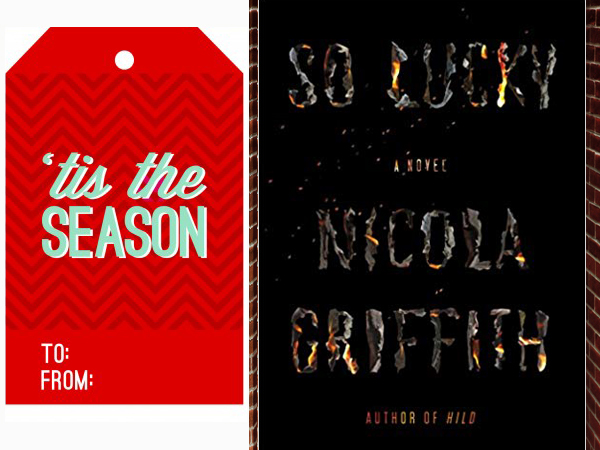 In 1955, eighteen-year-old Janet Jones keeps the love she shares with her best friend Marie a secret. It's not easy being gay in Washington, DC, in the age of McCarthyism, but when she discovers a series of books about women falling in love with other women, it awakens something in Janet. As she juggles a romance she must keep hidden and a newfound ambition to write and publish her own story, she risks exposing herself—and Marie—to a danger all too real.
Sixty-two years later, Abby Zimet can't stop thinking about her senior project and its subject—classic 1950s lesbian pulp fiction. Between the pages of her favorite book, the stresses of Abby's own life are lost to the fictional hopes, desires and tragedies of the characters she's reading about. She feels especially connected to one author, a woman who wrote under the pseudonym "Marian Love," and becomes determined to track her down and discover her true identity.
In this novel told in dual narratives, New York Times bestselling author Robin Talley weaves together the lives of two young women connected across generations through the power of words. A stunning story of bravery, love, how far we've come and how much farther we have to go.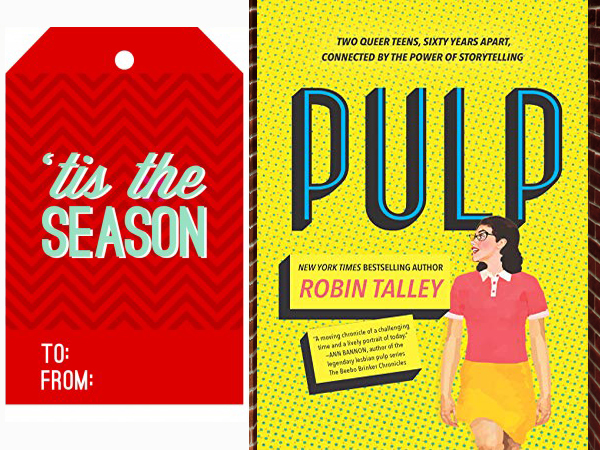 18. The Prince and the Dressmaker by Jen Wang
Paris, at the dawn of the modern age:
Prince Sebastian is looking for a bride―or rather, his parents are looking for one for him. Sebastian is too busy hiding his secret life from everyone. At night he puts on daring dresses and takes Paris by storm as the fabulous Lady Crystallia―the hottest fashion icon in the world capital of fashion!
Sebastian's secret weapon (and best friend) is the brilliant dressmaker Frances―one of only two people who know the truth: sometimes this boy wears dresses. But Frances dreams of greatness, and being someone's secret weapon means being a secret. Forever. How long can Frances defer her dreams to protect a friend? Jen Wang weaves an exuberantly romantic tale of identity, young love, art, and family. A fairy tale for any age, The Prince and the Dressmaker will steal your heart.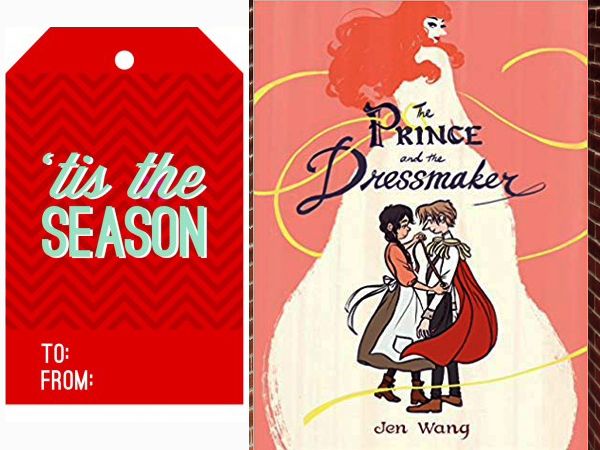 19. The Tiger Flu by Larissa Lai
In this visionary novel by Larissa Lai—her first in sixteen years—a community of parthenogenic women, sent into exile by the male-dominated Salt Water City, goes to war against disease, technology, and powerful men that threaten them with extinction.
Kirilow is a doctor apprentice whose lover Peristrophe is a "starfish," a woman who can regenerate her own limbs and organs, which she uses to help her clone sisters whose organs are failing. When a denizen from Salt Water City suffering from a mysterious flu comes into their midst, Peristrophe becomes infected and dies, prompting Kirilow to travel to Salt Water City, where the flu is now a pandemic, to find a new starfish who will help save her sisters. There, Kirilow meets Kora, a girl-woman desperate to save her family from the epidemic. Kora has everything Kirilow is looking for, except the will to abandon her own family. But before Kirilow can convince her, both are kidnapped by a group of powerful men to serve as test subjects for a new technology that can cure the mind of the body.
Bold, beautiful, and wildly imaginative, The Tiger Flu is at once a female hero's saga, a cyberpunk thriller, and a convention-breaking cautionary tale—a striking metaphor for our complicated times.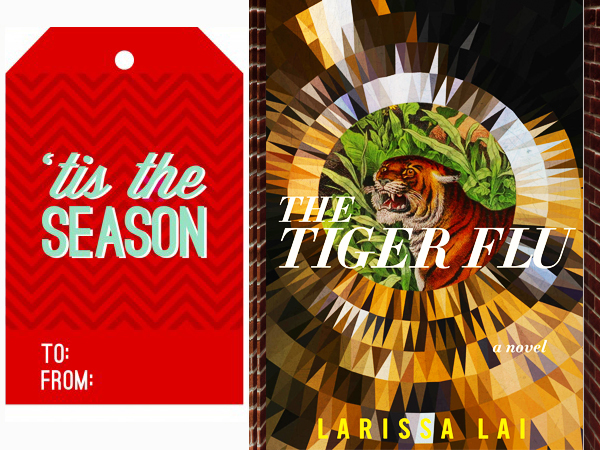 20. The Descent of Monsters by J.Y. Yang
You are reading this because I am dead.
Something terrible happened at the Rewar Teng Institute of Experimental Methods. When the Tensorate's investigators arrived, they found a sea of blood and bones as far as the eye could see. One of the institute's experiments got loose, and its rage left no survivors. The investigators returned to the capital with few clues and two prisoners: the terrorist leader Sanao Akeha and a companion known only as Rider.
Investigator Chuwan faces a puzzle. What really happened at the institute? What drew the Machinists there? What are her superiors trying to cover up? And why does she feel as if her strange dreams are forcing her down a narrowing path she cannot escape?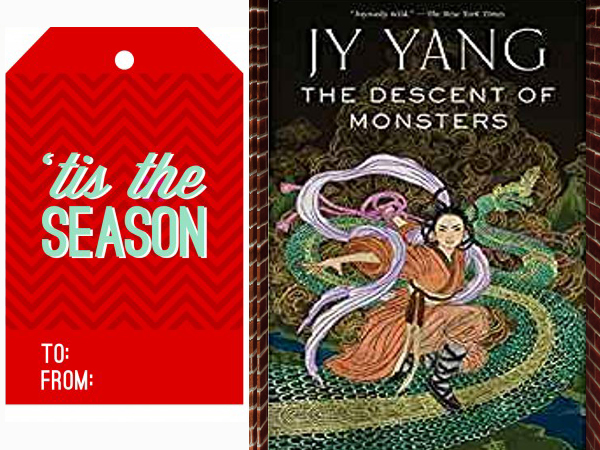 21. Inkmistress by Audrey Coulthurst
Asra is a demigod with a dangerous gift: the ability to dictate the future by writing with her blood. To keep her power secret, she leads a quiet life as a healer on a remote mountain, content to help the people in her care and spend time with Ina, the mortal girl she loves.
But Asra's peaceful life is upended when bandits threaten Ina's village and the king does nothing to help. Desperate to protect her people, Ina begs Asra for assistance in finding her manifest—the animal she'll be able to change into as her rite of passage to adulthood. Asra uses her blood magic to help Ina, but her spell goes horribly wrong and the bandits destroy the village, killing Ina's family.
Unaware that Asra is at fault, Ina swears revenge on the king and takes a savage dragon as her manifest. To stop her, Asra must embark on a journey across the kingdom, becoming a player in lethal games of power among assassins, gods, and even the king himself.
Most frightening of all, she discovers the dark secrets of her own mysterious history—and the terrible, powerful legacy she carries in her blood.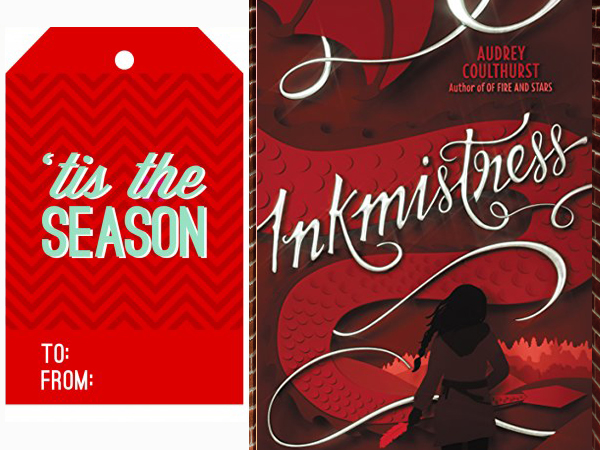 22. Sodom Road Exit by Amber Dawn
It's the summer of 1990 and Crystal Beach has lost its beloved, long-running amusement park, leaving the lakeside village a virtual ghost town. It is back to this fallen community that Starla Mia Martin must return to live with her overbearing mother after dropping out of university and racking up significant debt. But an economic downturn, mother-daughter drama, and Generation X disillusionment soon prove to be to be the least of Starla's troubles. A mysterious and salacious force begins to dog her; inexplicable sounds in the night and indescribable sights spotted in the periphery. Soon enough, Starla must confront the unresolved traumas that haunt Crystal Beach.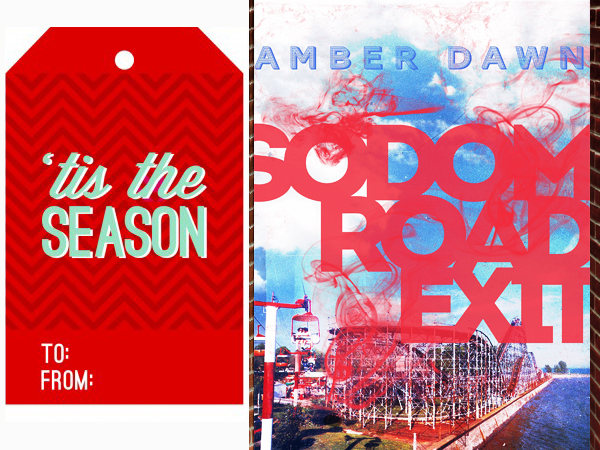 23. Paul Takes the Form of a Mortal Girl by Andrea Lawlor
It's 1993 and Paul Polydoris tends bar at the only gay club in a university town thrumming with politics and partying. He studies queer theory, has a dyke best friend, makes zines, and is a flâneur with a rich dating life. But Paul's also got a secret: he's a shapeshifter. Oscillating wildly from Riot Grrrl to leather cub, Women's Studies major to trade, Paul transforms his body at will in a series of adventures that take him from Iowa City to Boystown to Provincetown and finally to San Francisco—a journey through the deep queer archives of struggle and pleasure.
Andrea Lawlor's debut novel offers a speculative history of early '90s identity politics during the heyday of ACT UP and Queer Nation. PAUL TAKES THE FORM OF A MORTAL GIRL is a riotous, razor-sharp bildungsroman whose hero/ine wends his way through a world gutted by loss, pulsing with music, and opening into an array of intimacy and connections.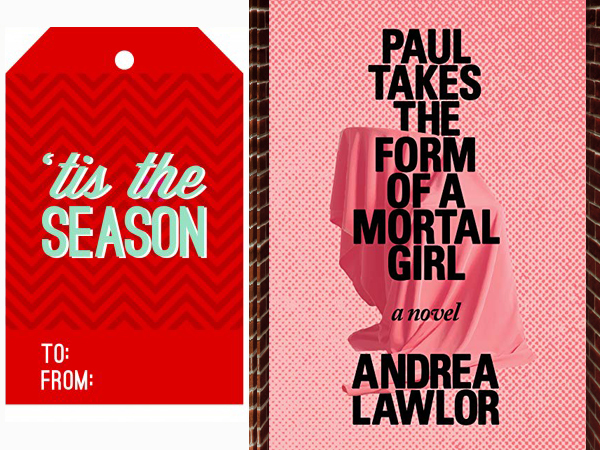 24. The House of Impossible Beauties: A Novel by Joseph Cassara
It's 1980 in New York City, and nowhere is the city's glamour and energy better reflected than in the burgeoning Harlem ball scene, where seventeen-year-old Angel first comes into her own. Burned by her traumatic past, Angel is new to the drag world, new to ball culture, and has a yearning inside of her to help create family for those without. When she falls in love with Hector, a beautiful young man who dreams of becoming a professional dancer, the two decide to form the House of Xtravaganza, the first-ever all-Latino house in the Harlem ball circuit. But when Hector dies of AIDS-related complications, Angel must bear the responsibility of tending to their house alone.
As mother of the house, Angel recruits Venus, a whip-fast trans girl who dreams of finding a rich man to take care of her; Juanito, a quiet boy who loves fabrics and design; and Daniel, a butch queen who accidentally saves Venus's life. The Xtravaganzas must learn to navigate sex work, addiction, and persistent abuse, leaning on each other as bulwarks against a world that resists them. All are ambitious, resilient, and determined to control their own fates, even as they hurtle toward devastating consequences.
Told in a voice that brims with wit, rage, tenderness, and fierce yearning, The House of Impossible Beauties is a tragic story of love, family, and the dynamism of the human spirit.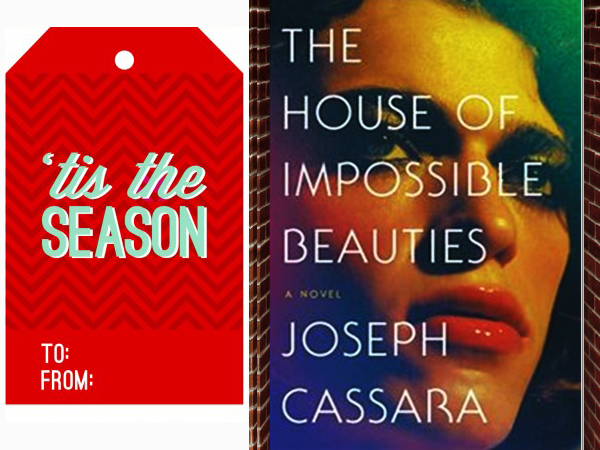 25. Call Me by Your Name: A Novel by André Aciman
Andre Aciman's Call Me by Your Name is the story of a sudden and powerful romance that blossoms between an adolescent boy and a summer guest at his parents' cliffside mansion on the Italian Riviera. Each is unprepared for the consequences of their attraction, when, during the restless summer weeks, unrelenting currents of obsession, fascination, and desire intensify their passion and test the charged ground between them. Recklessly, the two verge toward the one thing both fear they may never truly find again: total intimacy. It is an instant classic and one of the great love stories of our time.
Winner of the Lambda Literary Award for Fiction / The Basis of the Oscar-Winning Best Adapted Screenplay.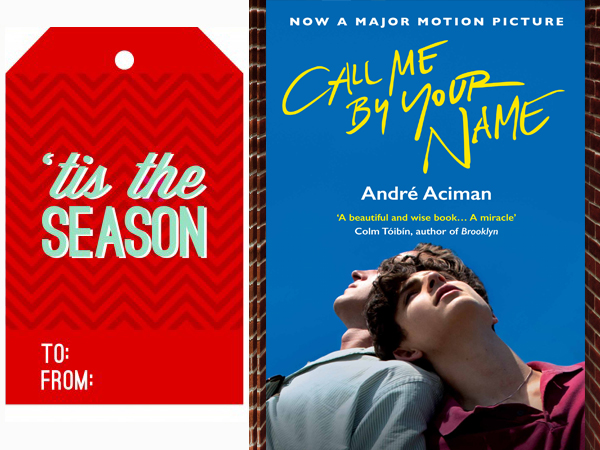 26. They Both Die at the End by Adam Silvera 
On September 5, a little after midnight, Death-Cast calls Mateo Torrez and Rufus Emeterio to give them some bad news: They're going to die today.
Mateo and Rufus are total strangers, but, for different reasons, they're both looking to make a new friend on their End Day. The good news: There's an app for that. It's called the Last Friend, and through it, Rufus and Mateo are about to meet up for one last great adventure—to live a lifetime in a single day.
In the tradition of Before I Fall and If I Stay, They Both Die at the End is a tour de force from acclaimed author Adam Silvera, whose debut, More Happy Than Not, the New York Times called "profound."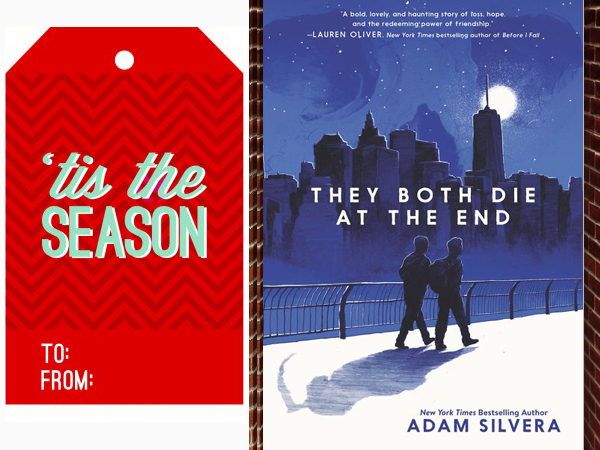 27. Leah on the Offbeat by Becky Albertalli 
When it comes to drumming, Leah Burke is usually on beat—but real life isn't always so rhythmic.
She's an anomaly in her friend group: the only child of a young, single mom, and her life is decidedly less privileged. She loves to draw but is too self-conscious to show it. And even though her mom knows she's bisexual, she hasn't mustered the courage to tell her friends—not even her openly gay BFF, Simon.
So Leah really doesn't know what to do when her rock-solid friend group starts to fracture in unexpected ways. With prom and college on the horizon, tensions are running high.
It's hard for Leah to strike the right note while the people she loves are fighting—especially when she realizes she might love one of them more than she ever intended. #1 New York Times bestseller!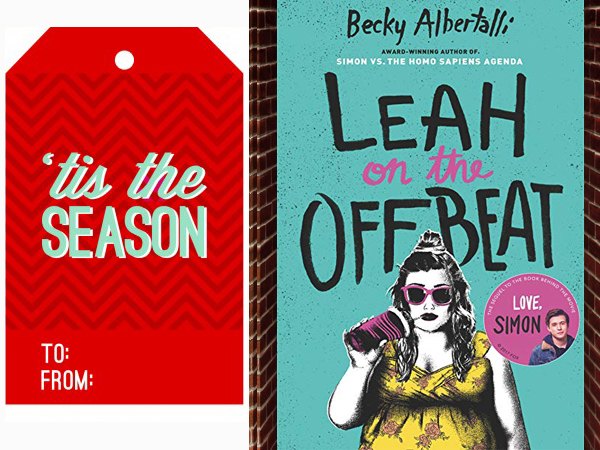 28. You Know Me Well: A Novel by David Levithan and Nina LaCour
Who knows you well? Your best friend? Your boyfriend or girlfriend? A stranger you meet on a crazy night? No one, really?
Mark and Kate have sat next to each other for an entire year, but have never spoken. For whatever reason, their paths outside of class have never crossed.
That is until Kate spots Mark miles away from home, out in the city for a wild, unexpected night. Kate is lost, having just run away from a chance to finally meet the girl she has been in love with from afar. Mark, meanwhile, is in love with his best friend Ryan, who may or may not feel the same way.
When Kate and Mark meet up, little do they know how important they will become to each other — and how, in a very short time, they will know each other better than any of the people who are supposed to know them more.
A book told in alternating points of view by Nina LaCour, the award-winning author of Hold Still and The Disenchantments, and David Levithan, the best-selling author of Every Day and co-author of Nick and Norah's Infinite Playlist (with Rachel Cohn) and Will Grayson, Will Grayson (with John Green), You Know Me Well is a deeply honest story about navigating the joys and heartaches of first love, one truth at a time.