Ever read a book in which the desserts are so well described that they actually become a huge part of the story? Here are six books that will make you want to run out and get a sweet or better yet make a dessert from scratch.
1. Chocolate Chip Cookie Murder by Joanne Fluke
No one cooks up a delectable, suspense-filled mystery quite like Hannah Swensen, Joanne Fluke's dessert-baking, red-haired heroine whose gingersnaps are as tart as her comebacks, and whose penchant for solving crimes–one delicious clue at a time–has made her a bestselling favorite. And it all began on these pages, with a bakery, a murder, and some suddenly scandalous chocolate-chip crunchies. Featuring a bonus short story and brand new, mouthwatering recipes, this new edition of the very first Hannah Swensen mystery is sure to have readers coming back for seconds. . .
Hannah already has her hands full trying to dodge her mother's attempts to marry her off while running The Cookie Jar, Lake Eden's most popular bakery. But once Ron LaSalle, the beloved delivery man from the Cozy Cow Dairy, is found murdered behind her bakery with Hannah's famous Chocolate Chip Crunchies scattered around him, her life just can't get any worse. Determined not to let her cookies get a bad reputation, she sets out to track down a killer. But if she doesn't watch her back, Hannah's sweet life may get burned to a crisp.
"A cleverly plotted cozy full of appealing characters and delicious cookie recipes." –Publishers Weekly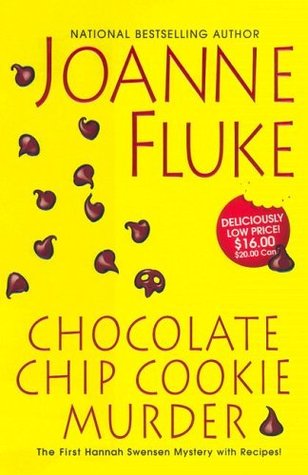 2. Eat Pray Love by Elizabeth Gilbert
This beautifully written, heartfelt memoir touched a nerve among both readers and reviewers. Elizabeth Gilbert tells how she made the difficult choice to leave behind all the trappings of modern American success (marriage, house in the country, career) and find, instead, what she truly wanted from life. Setting out for a year to study three different aspects of her nature amid three different cultures, Gilbert explored the art of pleasure in Italy and the art of devotion in India, and then a balance between the two on the Indonesian island of Bali. By turns rapturous and rueful, this wise and funny author (whom Booklist calls "Anne Lamott's hip, yoga- practicing, footloose younger sister") is poised to garner yet more adoring fans.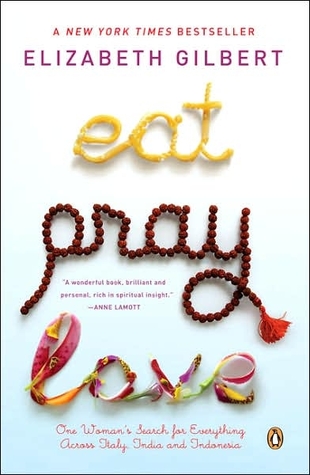 3.Glazed Murder by Jessica Beck
Meet Suzanne Hart, owner and operator of Donut Hearts coffee shop in April Springs, North Carolina. After her divorce from Max, an out-of-work actor she's dubbed "The Great Impersonator," Suzanne decided to pursue her one true passion in life: donuts. So she cashed in her settlement and opened up shop in the heart of her beloved hometown.
But when a dead body is dumped on her doorstep like a sack of flour, Suzanne's cozy little shop becomes an all-out crime scene. Now, everyone in town is dropping by for glazed donuts and gruesome details. The retired sheriff warns her to be careful–and they're all suspects. Soon Suzanne–who finds snooping as irresistible as donuts–is poking holes in everyone's alibis…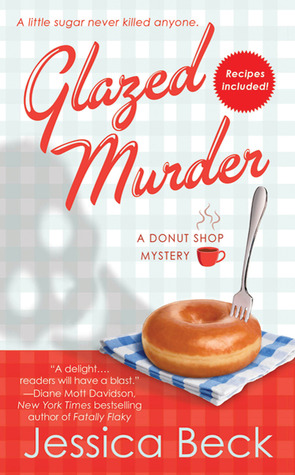 4. Devil's Food Cake Murder by Joanne Fluke
Hannah Swensen has to admit life is pretty sweet. Things are going well in the romance department and her bakery's delectable confections are selling as fast as she can bake them. Even her good friend Claire is head over heels with her new husband, Reverend Bob Knudson. If only they could find time to take their honeymoon!
When Bob's childhood friend, Matthew Walters, comes to town, it seems like divine intervention. Matthew, like Bob, is a Lutheran minister with a stubborn sweet tooth. Since he's on sabbatical, Matthew is happy to fill in for Bob while he and Claire take that long-awaited honeymoon. It sounds like the perfect plan–until Hannah finds Matthew face-down in a plate full of Devil's Food Cake, a single bullet in his head. It will take some sleuthing to sift out the killer, but Hannah is sure of one thing: even the most half-baked murder plot can be oh so deadly. .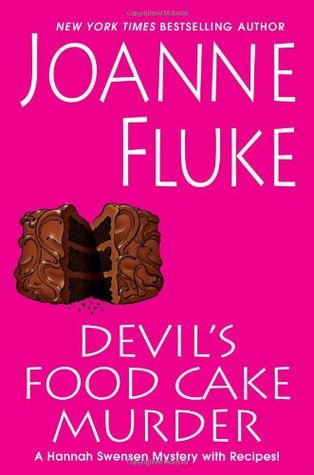 5. Chocolat by Joanne Harris
Even before it was adapted into the Oscar-nominated film starring Juliette Binoche and Johnny Depp, Joanne Harris' New York Times bestselling novel, Chocolat entranced readers with its mix of hedonism, whimsy, and, of course, chocolate.
In tiny Lansquenet, where nothing much has changed in a hundred years, beautiful newcomer Vianne Rocher and her exquisite chocolate shop arrive and instantly begin to play havoc with Lenten vows. Each box of luscious bonbons comes with a free gift: Vianne's uncanny perception of its buyer's private discontents and a clever, caring cure for them. Is she a witch? Soon the parish no longer cares, as it abandons itself to temptation, happiness, and a dramatic face-off between Easter solemnity and the pagan gaiety of a chocolate festival. Chocolat's every page offers a description of chocolate to melt in the mouths of chocoholics, francophiles, armchair gourmets, cookbook readers, and lovers of passion everywhere. It's a must for anyone who craves an escapist read, and is a bewitching gift for any holiday.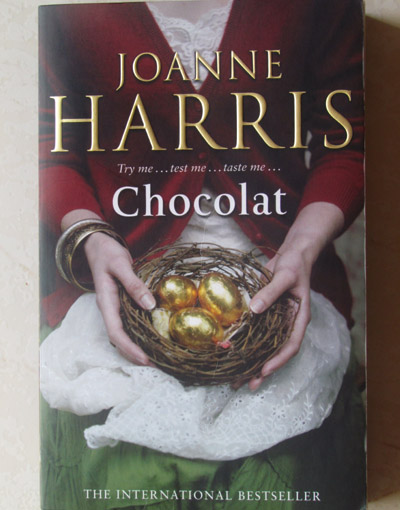 6. Chocolate Fever by Robert Kimmel Smith
Henry Green is a boy who loves chocolate. He likes it bitter, sweet, dark, light, and daily; for breakfast, lunch, dinner, and snacks; in cakes, candy bars, milk, and every other form you can possibly imagine. Henry probably loves chocolate more than any boy in the history of the world. One day-it starts off like any other day-Henry finds that strange things are happening to him. First he makes medical history with the only case of Chocolate Fever ever. Then he finds himself caught up in a wild and hilarious chase, climaxed by a very unusual hijacking!