My latest Hero Of Literacy is Lisa Simpson, yes that Lisa Simpson of the animated hit TV show The Simpsons.
Over 28 years on the air and counting, the character of Lisa Simpson has inspired me and millions of people all over the world to read as little or as much as you can. She never gives up on spreading the importance of reading and all the joys it can bring. She even got her rebellious brother Bart to read on a few occasions.
Here are some books from Lisa's reading list over the years all available at AMAZON.com:
The Brothers Karamazov by Fyodor Dostoyevsky
The Brothers Karamazovn also translated as The Karamazov Brothers, is the final novel by the Russian author Fyodor Dostoyevsky. Dostoyevsky spent nearly two years writing The Brothers Karamazov, which was published as a serial in The Russian Messenger from January 1879 to November 1880.
The author died less than four months after its publication. The Brothers Karamazov is a passionate philosophical novel set in 19th century Russia, that enters deeply into the ethical debates of God, free will, and morality. It is a spiritual drama of moral struggles concerning faith, doubt, judgement, and reason, set against a modernizing Russia, with a plot which revolves around the subject of patricide. Dostoyevsky composed much of the novel in Staraya Russa, which inspired the main setting. Since its publication, it has been acclaimed as one of the supreme achievements in world literature.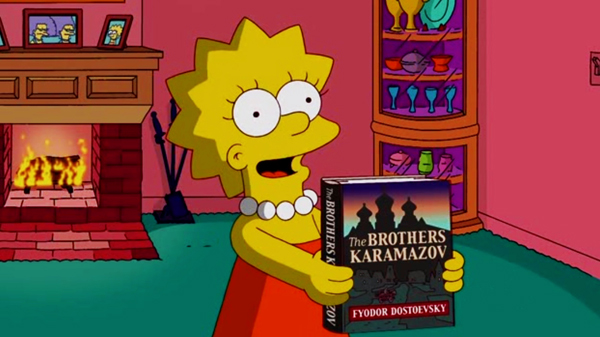 A People's History of the United States by Howard Zinn
Since its original landmark publication in 1980, A People's History of the United States has been chronicling American history from the bottom up, throwing out the official version of history taught in schools—with its emphasis on great men in high places—to focus on the street, the home, and the, workplace.
Known for its lively, clear prose as well as its scholarly research, A People's History of the United States is the only volume to tell America's story from the point of view of—and in the words of—America's women, factory workers, African-Americans, Native Americans, the working poor, and immigrant laborers. As historian Howard Zinn shows, many of our country's greatest battles—the fights for a fair wage, an eight-hour workday, child-labor laws, health and safety standards, universal suffrage, women's rights, racial equality—were carried out at the grassroots level, against bloody resistance.
Covering Christopher Columbus's arrival through President Clinton's first term, A People's History of the United States, which was nominated for the American Book Award in 1981, features insightful analysis of the most important events in our history.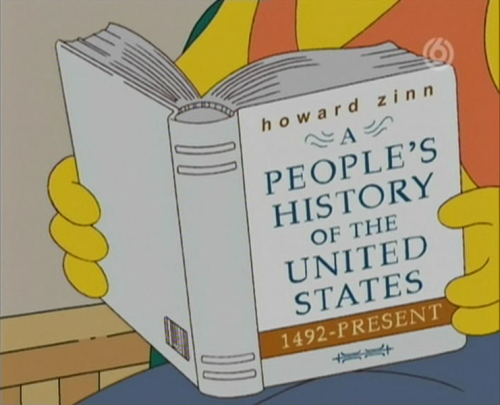 Man And Superman by George Bernard Shaw
Shaw began writing MAN AND SUPERMAN in 1901 and determined to write a play that would encapsulate the new century's intellectual inheritance. Shaw drew not only on Byron's verse satire, but also on Shakespeare, the Victorian comedy fashionable in his early life, and from authors from Conan Doyle to Kipling.
In this powerful drama of ideas, Shaw explores the role of the artist, the function of women in society, and his theory of Creative Evolution. As Stanley Weintraub says in his new introduction, this is "the first great twentieth-century English play" and remains a classic exposé of the eternal struggle between the sexes.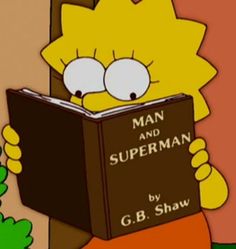 The Bell Jar by Sylvia Plath
The Bell Jar chronicles the crack-up of Esther Greenwood: brilliant, beautiful, enormously talented, and successful, but slowly going under — maybe for the last time.
Sylvia Plath masterfully draws the reader into Esther's breakdown with such intensity that Esther's insanity becomes completely real and even rational, as probable and accessible an experience as going to the movies.
Such deep penetration into the dark and harrowing corners of the psyche is an extraordinary accomplishment and has made The Bell Jar a haunting American classic.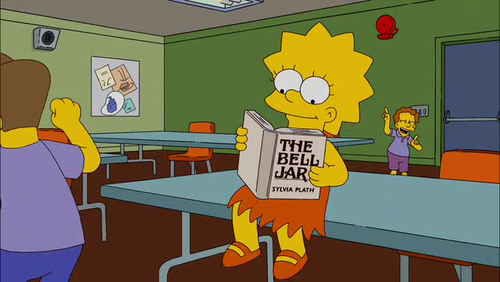 The Master Of The Senate by Robert A. Caro
The most riveting political biography of our time, Robert A. Caro's life of Lyndon B. Johnson, continues. Master of the Senate takes Johnson's story through one of its most remarkable periods: his twelve years, from 1949 through 1960, in the United States Senate.
Once the most august and revered body in politics, by the time Johnson arrived the Senate had become a parody of itself and an obstacle that for decades had blocked desperately needed liberal legislation.
Caro shows how Johnson's brilliance, charm, and ruthlessness enabled him to become the youngest and most powerful Majority Leader in history and how he used his incomparable legislative genius–seducing both Northern liberals and Southern conservatives–to pass the first Civil Rights legislation since Reconstruction.
Brilliantly weaving rich detail into a gripping narrative, Caro gives us both a galvanizing portrait of Johnson himself and a definitive and revelatory study of the workings of legislative power.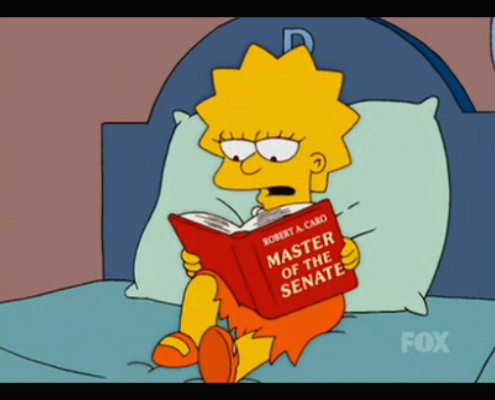 Harry Potter by J.K. Rowling
The Dursleys were so mean that hideous that summer that all Harry Potter wanted was to get back to the Hogwarts School for Witchcraft and Wizardry.
But just as he's packing his bags, Harry receives a warning from a strange, impish creature named Dobby who says that if Harry Potter returns to Hogwarts, disaster will strike.
And strike it does. For in Harry's second year at Hogwarts, fresh torments and horrors arise, including an outrageously stuck-up new professor, Gilderoy Lockheart, a spirit named Moaning Myrtle who haunts the girls' bathroom, and the unwanted attentions of Ron Weasley's younger sister, Ginny.
But each of these seem minor annoyances when the real trouble begins, and someone–or something–starts turning Hogwarts students to stone. Could it be Draco Malfoy, a more poisonous rival than ever? Could it possibly be Hagrid, whose mysterious past is finally told? Or could it be the one everyone at Hogwarts most suspects…Harry Potter himself?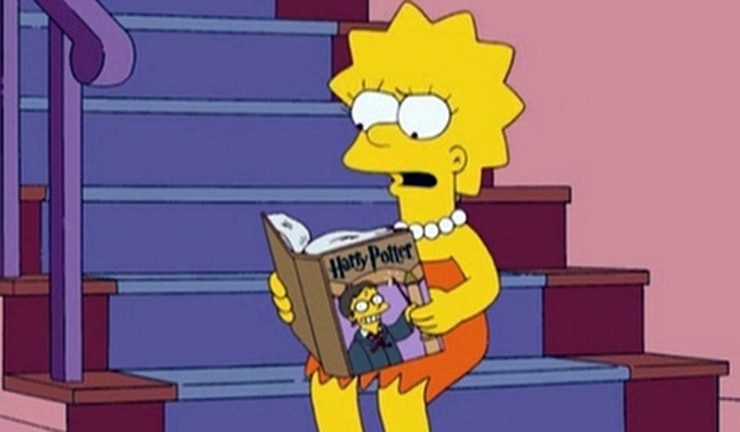 Lisa at her best, being a Hero Of Literacy