Samreen Ahsan
Multiple award winning author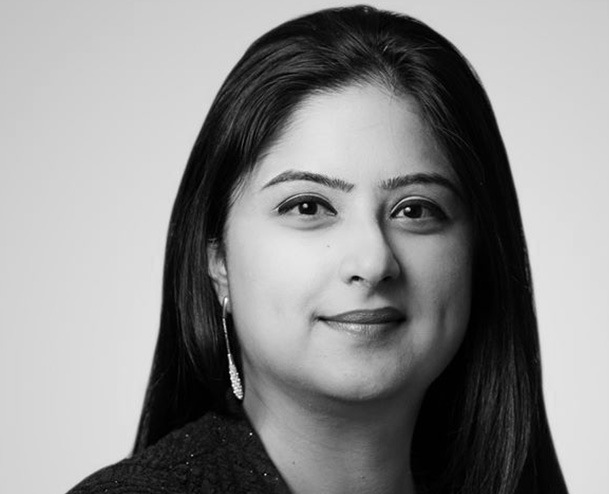 History, art and literature are my passions. I love digging out information about prophecies, divine miracles and paranormal events that are mentioned in history and holy books, that don't sound possible in today's modern world.
Since childhood, I have been into reading and writing—and yes, it can't happen without imagination, which luckily has no boundaries. Dance and music are also pastimes I enjoy, as well as reading romance fiction. I love to travel and explore historical cities. I currently live in Toronto, Canada.
A Silent Prayer has won multiple accolades in 2014.
You can follow Samreen Ahsan here
Visit My Website
Q&A with Vincent
Your book A Silent Prayer revolves around Adam Gibson, a young and powerful Toronto millionaire. Despite his many blessings, he is an atheist, though he has an altruistic soul. He denies there is a God—until he meets a beautiful stranger in a place that does not exist for anyone but him. Can you tell us a little more about A Silent Prayer and some of its original and engaging characters?
A Silent Prayer is set in the beautiful city of Toronto, this captivating and thrilling romance takes you to a romantic and spiritual journey with Adam Gibson—a young and powerful businessman of Toronto—gifted by God with an altruistic soul but atheist by belief, who falls in love with a cursed soul and finds God—not through a miracle but the presence of demons around him.
It is an emotionally charged story of a young woman—Rania Ahmed, endowed with hypnotic beauty—a strong believer in God, who has lost hope she will ever find her soul mate but finds her safe harbor in an atheist.
You have won several awards for your books, how does it make you feel to be recognized for your writing and what do you think it is about your writing/stories that has everyone noticing?
Honestly, it has been an overwhelming experience for me. For a passionate reader, who had no writing history — getting seven awards in one series is a big surprise. All my readers have told me that it's a very unique story and a very different kind of romance, so probably it is this uniqueness of the story that grabbed all the attention.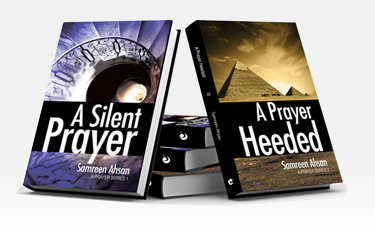 What story has influenced your life?
There is not one specific story but I have always admired those people who have followed their dreams. If you don't have a dream or a goal in your life — you have nothing to look forward. One needs to have passion.
Do you have any advice to aspiring writers?
Never give up. Just keep writing. You'll get there sooner or later.
What are the ingredients for a blockbuster story to you?
Strong storyline.
What story do you enjoy reading over and over again?
I like Dan Brown books. Especially, when you come back from the tour of Rome, Florence and Paris, you'd fall for the books more deeply. Plus, Outlander Series by Diana Gabaldon is my all time favorite.
How would you increase literacy?
I wish I could open more libraries in the countries where literacy is counted as luxury and provide free reading for everyone. Reading should never be a luxury. Books should always be affordable and libraries are the best approach to increase literacy in this world.
What's on the horizon for Samreen Ahsan?
My new book "Once Upon A "Stolen" Time" is going to be published soon.
What is your favorite drink while writing and/or reading?
Hot tea
What is your favorite tech brand? App?
Apple products. Kindle app. Goodreads.
What is your favorite genre of music, artist?
No specific taste. Anything that I can hear in my car and gym.
What is your favorite movie, tv show, superhero?
I like watching movies that are books adaptation that I've read. I've always been a reader but recently I've developed my new love for Outlander Series since it has been adapted from my all time favorite books. Plus, I enjoy watching "Arrow" series — not because of the series, but the vigilante playing the lead role: Stephen Amell 🙂
What is your must have snack?
Cashew nuts
If heaven exists, what is the first thing you would like to hear from God when you arrive at the Pearly Gates?
"There is a library waiting for you. Read as much as you like without any time constraint. No one is going to disturb you. Eat whatever you like eating. You're not going to gain weight ever." I'd like to hear that from God.
You can find Samreen here: http://www.samreenahsan.com