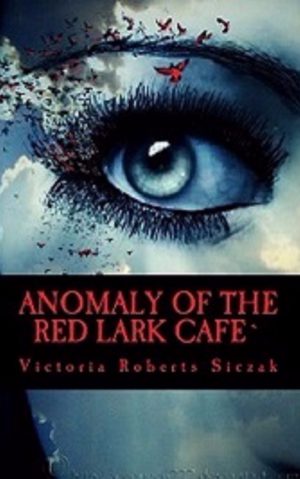 This Story's

Blockbuster

Potential Score
96

%
Synopsis
Kindred souls become intertwined with each other for lifetimes, and past life memories often are revealed through dreams. Plagued by reoccurring dreams since childhood, Cat and Duke are given a chance to find out what their haunting visions mean, by journeying back into the era of the Civil War.
A small café in Tennessee contains a mystic avenue of an extraordinary magic, mystique and spiritualism. With the help of the owner Cherokee Charlie and other unique mysterious people, they endeavor to find the meaning of their existence. However there are unforeseen dangers not only from enemy soldiers, renegade Indians and mountain men, there is also an entity the Cherokee call a Shadow Walker. This shadowy shape shifter wants what it has not of its own…their souls!
Read sample chapter
About Me
Hey everybody! I was born in New York and lived on the shore of the Oneida River growing up. I attended Oswego State and Syracuse University, publishing many short stories and poems. Moved with my family to Tennessee and remained here because of the warm hospitality and climate. I am a wife, mother and grandmother, and momma to one spoiled beagle/terrier. Always a storyteller, I like to blend science-fiction, fantasy and mystique, with realism, spiritualism, and historical actualizations.
Favorite Things
| | | |
| --- | --- | --- |
| | Charity | St. Jude's childrens hospital |
| | Coffee | Mocha |
| | Book | The Grapes of Wraith |
| | Superhero | Wonder Woman |
| | Movie | The Color Purple |
| | Video Game | Majong |
| | Musical | White Christmas |
| | Ice Cream | Chocolate peanut butter swirl |
Q&A with Vincent
How would you increase literacy?
Read Read Read! I read to my children, I read to my grandchildren, and anyone who loves to listen to a good story that hasn't been hacked making it into a movie. I applaud audio-books for those who want to know all the details and intricate value of the author's dedication to their tale.
What are the ingredients for a blockbuster story to you?
Overcoming adversities, historic accuracy, true to life legendary figures. Mystical entwined with spiritual and supernatural.
What are your top stories that entertain and/or inspire you?
I like historical, diverse, and of course science-fiction and fantasy stories. Being a fourth Oneida Native American, I recently became interested in mythical and legends of the Iroquois.
Do you have any advice to aspiring writers?
Just keep reading and writing. Even if you don't think someone might like it, somewhere, someone will!
Do you recall how your interest in writing originated?
I have always been a storyteller. It took a while for my family to figure out I wasn't just fibbing all the time. Being an only child, one of my pastimes was creating characters and having them work out whatever predicament I fabricated in a sistuation