A book is a great gift to receive any time of the year, but Christmas time makes it even more magical. Here are a few suggestions. Be merry, eat, drink, spend time with family and friends and make books part of this special time of the year. All these books are available at AMAZON.com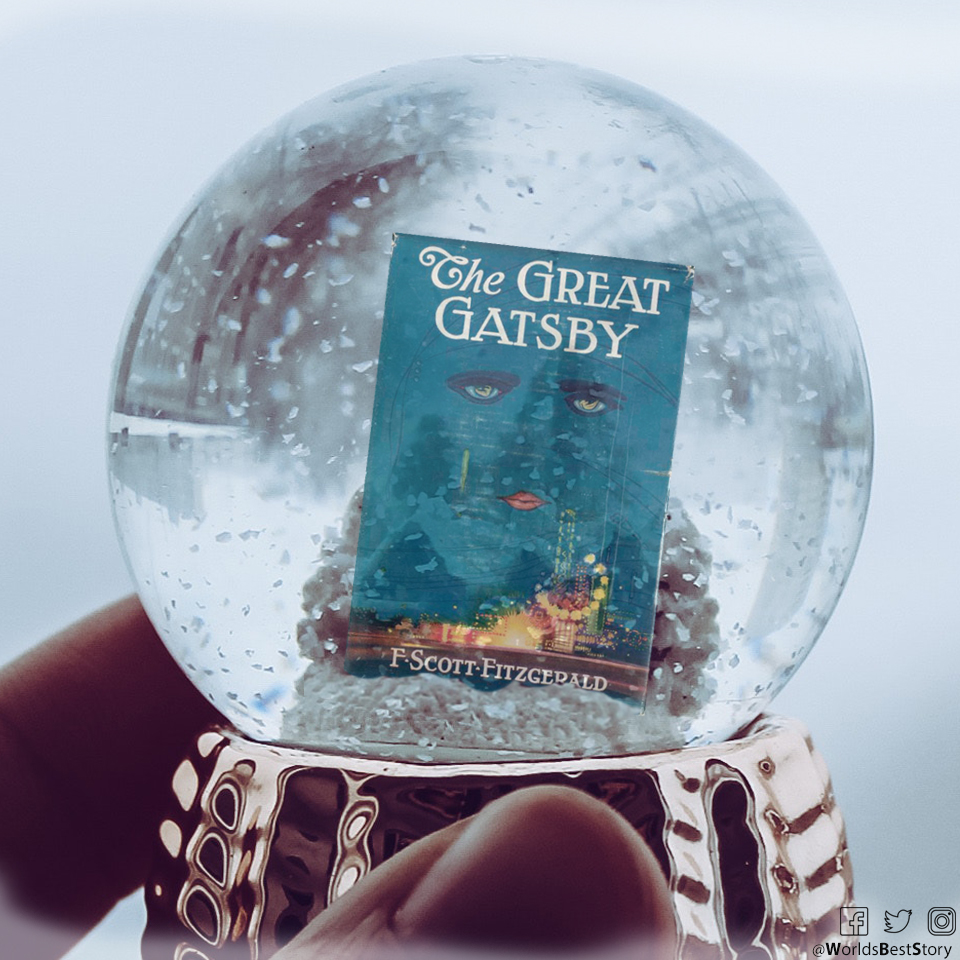 The Great Gatsby, F. Scott Fitzgerald's third book, stands as the supreme achievement of his career. This exemplary novel of the Jazz Age has been acclaimed by generations of readers.
The story of the fabulously wealthy Jay Gatsby and his love for the beautiful Daisy Buchanan, of lavish parties on Long Island at a time when The New York Times noted "gin was the national drink and sex the national obsession," it is an exquisitely crafted tale of America in the 1920s.
The Great Gatsby is one of the great classics of twentieth-century literature.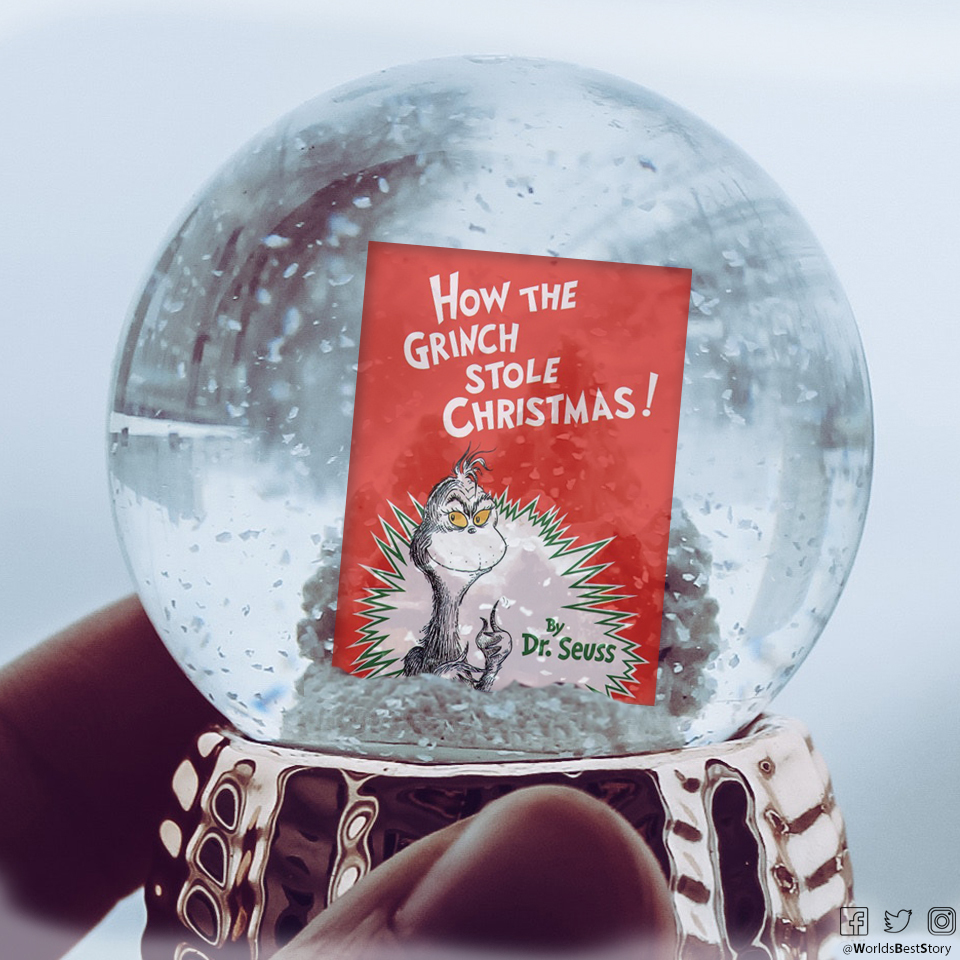 "Every Who down in Who-ville liked Christmas a lot . . . but the Grinch, who lived just north of Who-ville, did NOT!" Not since "'Twas the night before Christmas" has the beginning of a Christmas tale been so instantly recognizable.
No holiday season is complete without the Grinch, Max, Cindy-Lou, and all the residents of Who-ville, in this heartwarming story about the effects of the Christmas spirit on even the smallest and coldest of hearts.
Like mistletoe, candy canes, and caroling, the Grinch is a mainstay of the holidays, and his story is the perfect gift for young and old.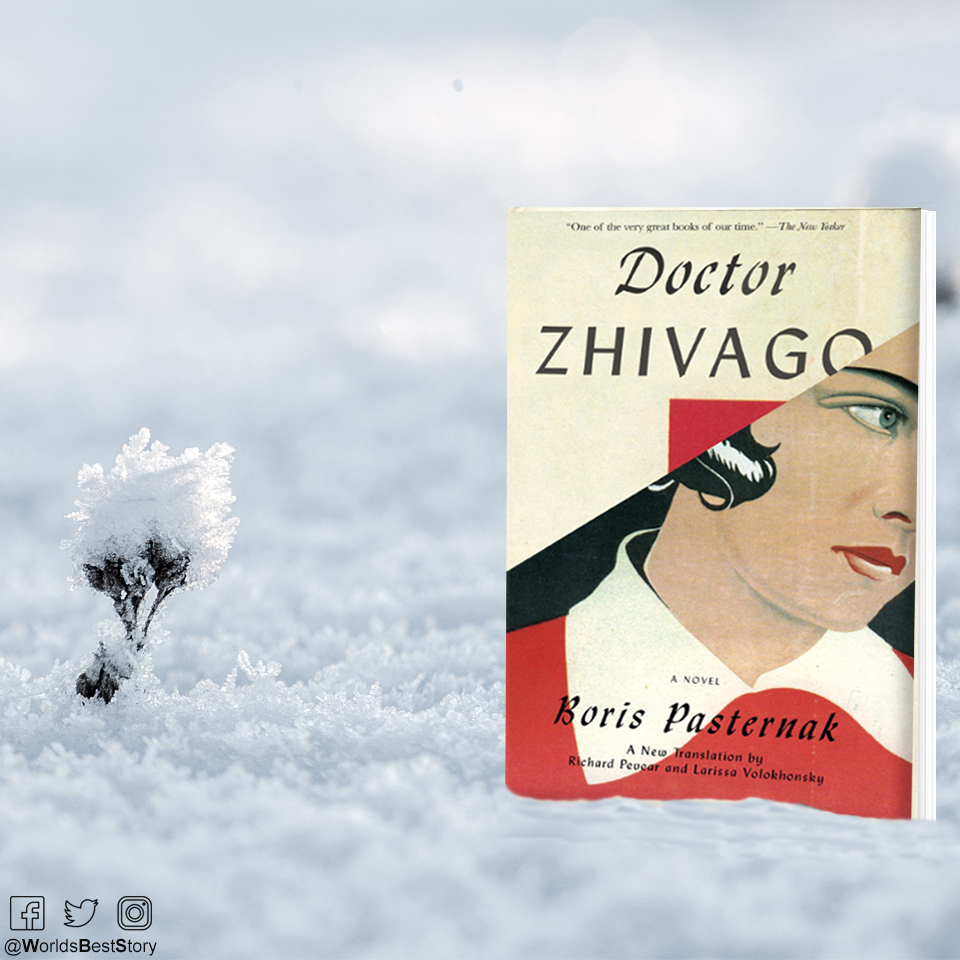 First published in Italy in 1957 amid international controversy, Doctor Zhivago is the story of the life and loves of a poet/physician during the turmoil of the Russian Revolution. Taking his family from Moscow to what he hopes will be shelter in the Ural Mountains, Zhivago finds himself instead embroiled in the battle between the Whites and the Reds.
Set against this backdrop of cruelty and strife is Zhivago's love for the tender and beautiful Lara, the very embodiment of the pain and chaos of those cataclysmic times. Pevear and Volokhonsky masterfully restore the spirit of Pasternak's original—his style, rhythms, voicings, and tone—in this beautiful translation of a classic of world literature.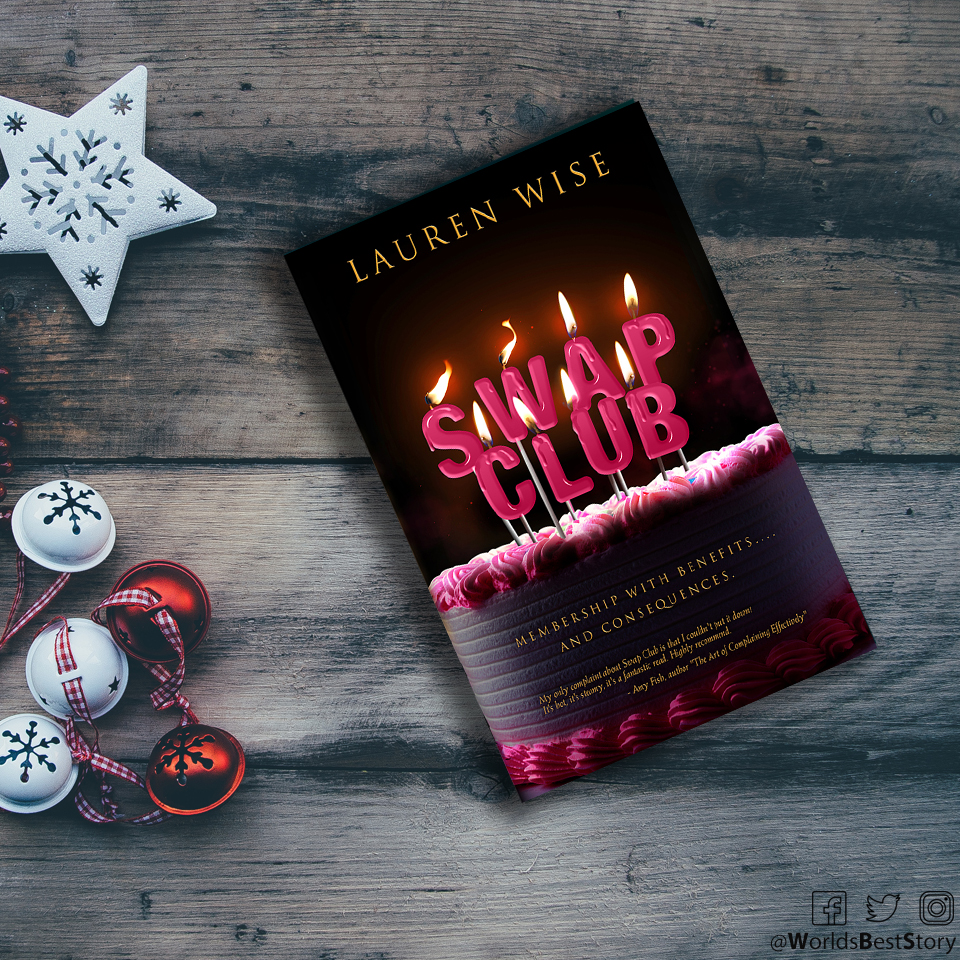 A World's Best Story™ discovery! #SWAPCLUB
SWAP CLUB by Lauren Wise Optioned for Feature Film!
An old seventies trend was making its way back into the suburban homes of Montreal, Quebec. Husbands and wives were having consensual sex with other married couples and trying to keep the secret under wraps, unsuccessfully. Swapping. Swinging. An organized sex agreement; and to a thirty-nine year-old mother of two, like Valerie Matthews, the idea was riveting.
With forty looming, Val wanted to spice things up by giving herself a birthday present- the sex life she desired, so she convinced her husband Ryan to join a club that would change their lives forever. Within 24hrs of meeting the madam of the club Celeste, Ryan and Val signed the contract that officially made them members of Swap Club, Montreal's secret sex club for married couples.
The second Saturday of every month: a text message and an address. At 8pm each husband knocks on a strange door and each wife opens her door to a stranger. Of course, Montreal can be a small town and no one is a total stranger.
Twelve months. Twelve encounters. Nothing out of bounds. Nothing taboo. Unbridled desire and the freedom to live out your deepest fantasies is hot and sexy but even with all the benefits-comes consequences.
Meet Valerie Matthews and Swap Club is the recap of the lewdest year of her life. .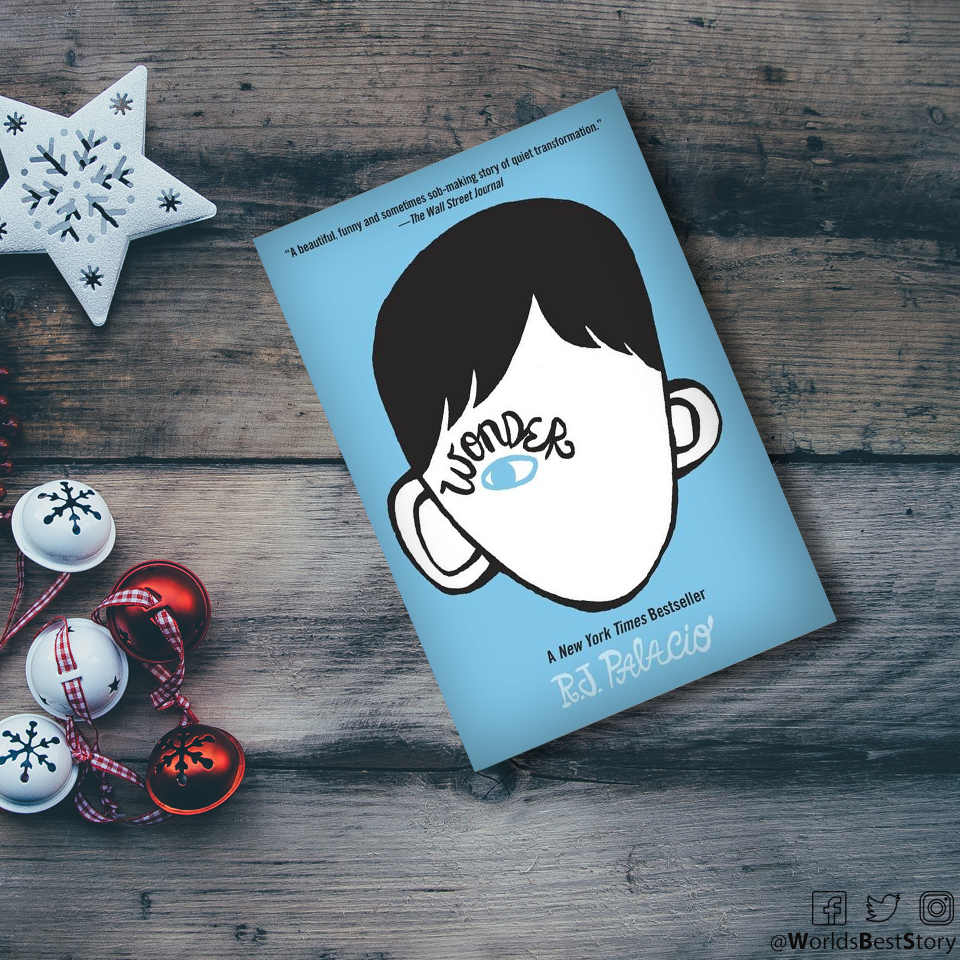 I loved this book, it will make a great xmas gift !!!
Over 6 million people have read the #1 New York Times bestseller WONDER and have fallen in love with Auggie Pullman, an ordinary boy with an extraordinary face.
The book that inspired the Choose Kind movement.
I won't describe what I look like. Whatever you're thinking, it's probably worse.
August Pullman was born with a facial difference that, up until now, has prevented him from going to a mainstream school. Starting 5th grade at Beecher Prep, he wants nothing more than to be treated as an ordinary kid—but his new classmates can't get past Auggie's extraordinary face.
WONDER, now a #1 New York Times bestseller and included on the Texas Bluebonnet Award master list, begins from Auggie's point of view, but soon switches to include his classmates, his sister, her boyfriend, and others.
These perspectives converge in a portrait of one community's struggle with empathy, compassion, and acceptance.
"Wonder is the best kids' book of the year," said Emily Bazelon, senior editor at Slate.com and author of Sticks and Stones: Defeating the Culture of Bullying and Rediscovering the Power of Character and Empathy. In a world where bullying among young people is an epidemic, this is a refreshing new narrative full of heart and hope.
R.J. Palacio has called her debut novel "a meditation on kindness" —indeed, every reader will come away with a greater appreciation for the simple courage of friendship. Auggie is a hero to root for, a diamond in the rough who proves that you can't blend in when you were born to stand out.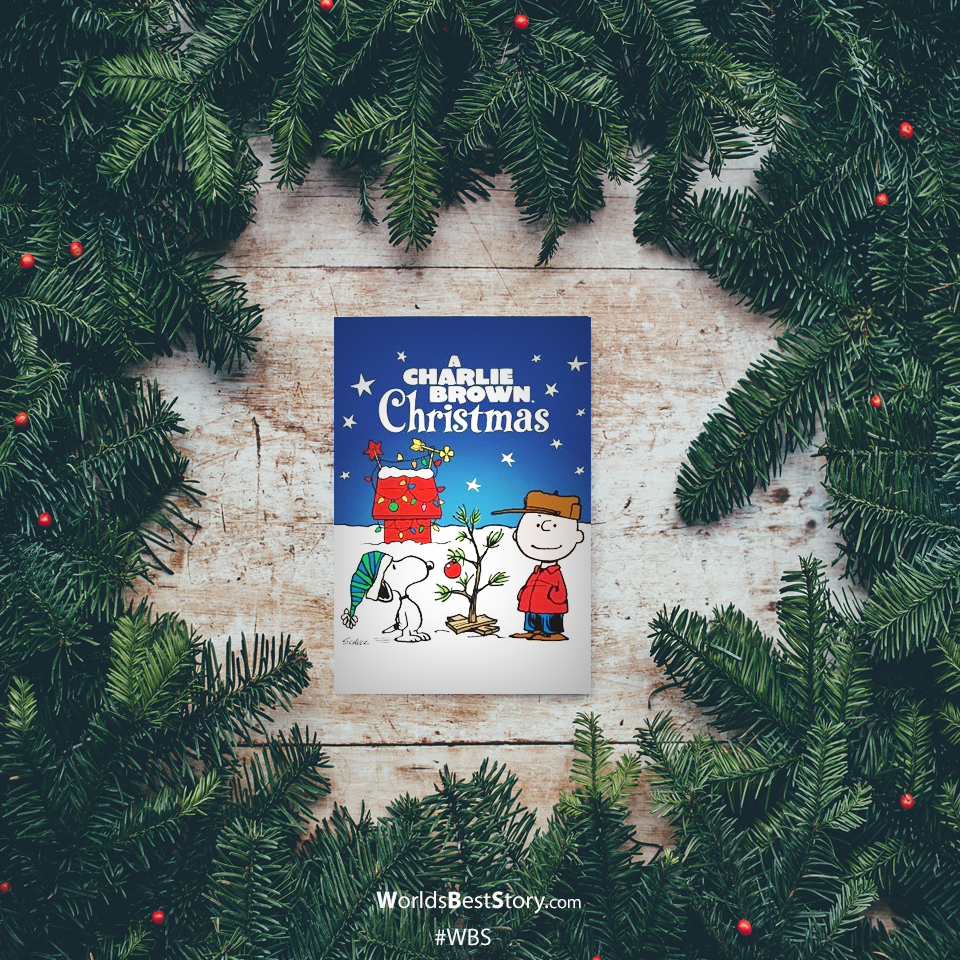 Celebrate Christmas with Charlie Brown and the rest of the Peanuts gang in this gorgeous deluxe storybook retelling of the beloved Christmas special!
Christmas is almost here, which means ice-skating, Christmas carols, and sparkly lights everywhere—even on Snoopy's doghouse! Everyone is enjoying the holiday celebrations except Charlie Brown. Can the Peanuts gang help Charlie Brown discover the true meaning of Christmas?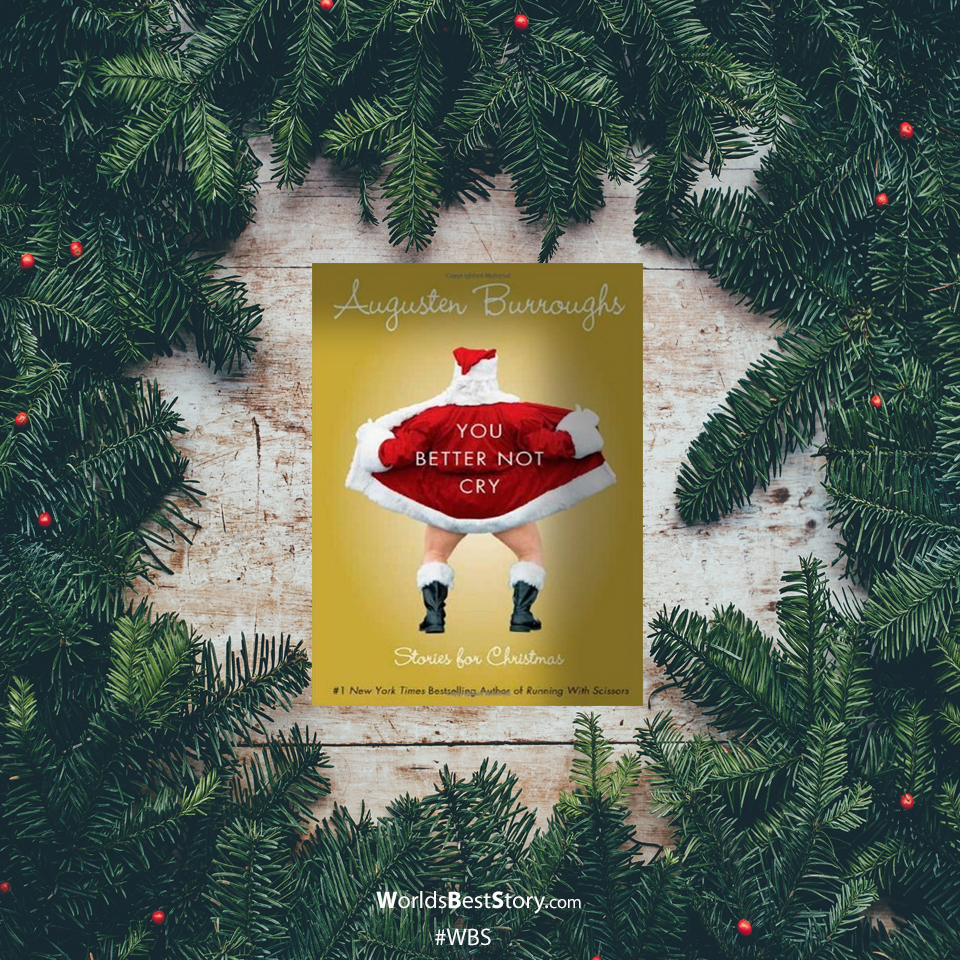 You Better Not Cry by Augusten Burroughs
You've eaten too much candy at Christmas…but have you ever eaten the face off a six-footstuffed Santa? You've seen gingerbread houses…but have you ever made your own gingerbread tenement? You've woken up with a hangover…but have you ever woken up next to Kris Kringle himself?
Augusten Burroughs has, and in this caustically funny, nostalgic, poignant, and moving collection he recounts Christmases past and present-as only he could. With gimleteyed wit and illuminated prose, Augusten shows how the holidays bring out the worst in us and sometimes, just sometimes, the very, very best.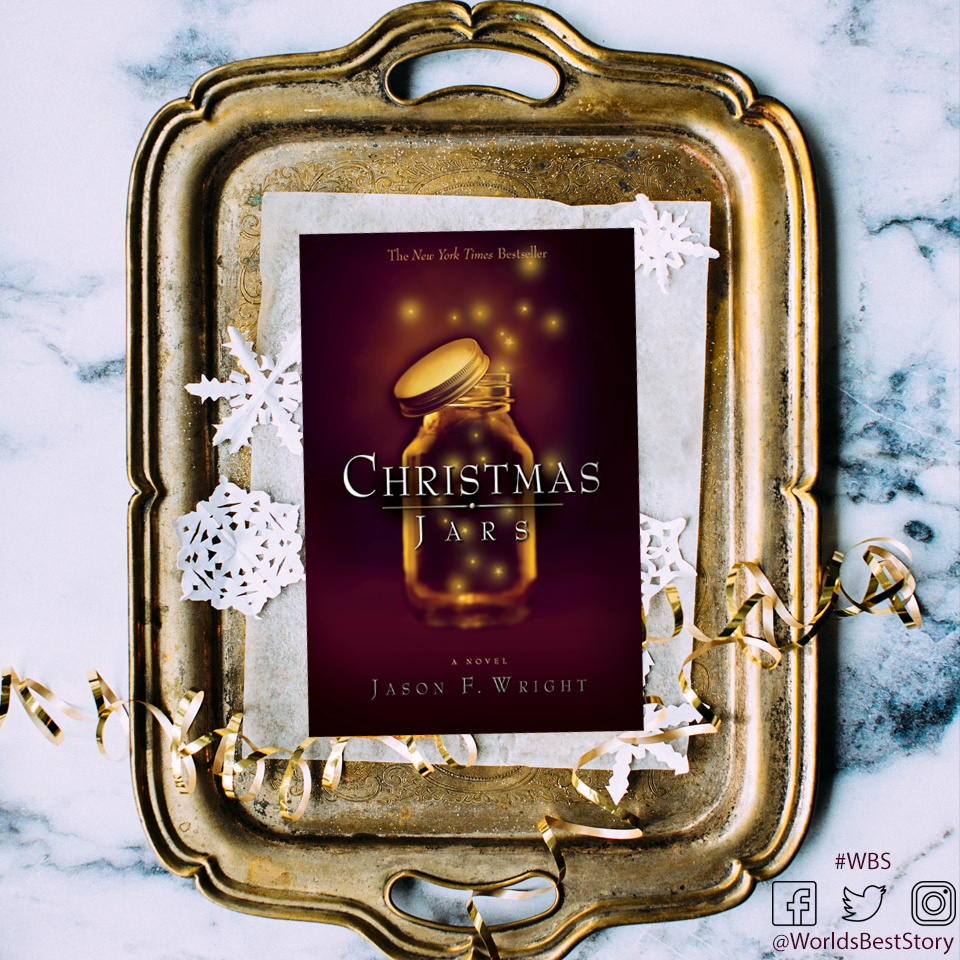 After journalist Holly Jensen's apartment is robbed on Christmas Eve, someone leaves her a jar full of money labeled "Christmas jar," and she sets out on a quest to discover the origins of these mysterious jars.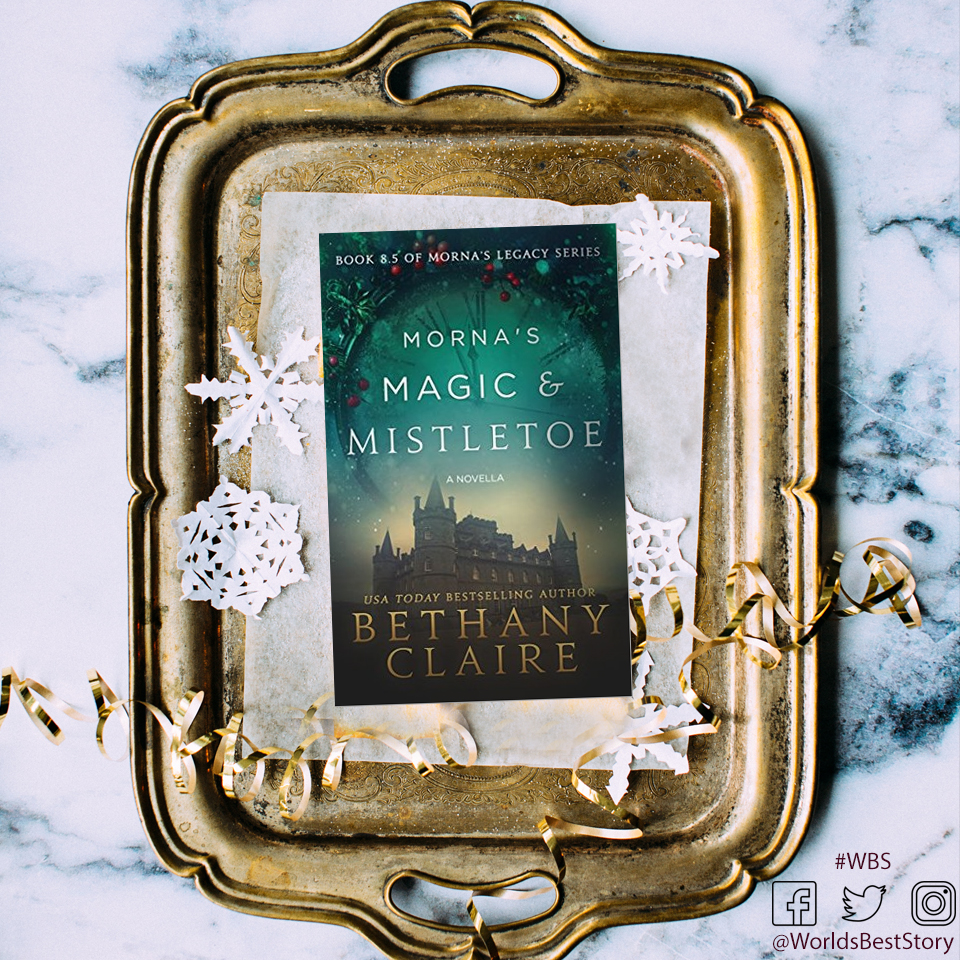 Morna's Magic & Mistletoe by Bethany Claire
Christmas In The City Kenna McMillan would do anything for her grandchildren. She would even accompany one of them hundreds of years into the future for a week of Christmas celebrations with the old witch, Morna, just to make him smile. But unexpected guests at the inn upend all of their holiday plans.
As she learns more about her new acquaintance, she starts to wonder if her week away might take a romantic turn… When a trip to Conall Castle with his granddaughter results in Malcolm Warren bumping into old friends, their quick trip out of Edinburgh quickly turns into days away from the city.
While there, Malcolm meets the first woman in years to stir something long neglected inside his heart. When it comes time to return to the city, his granddaughter wants to remain behind with her new friends.
He invites Kenna to come with him, promising her a tour of all of the best Christmas sights in the city. Time together ignites their passion for one another, but the undeniable truth that they live worlds apart threatens their bond. Kenna also holds a secret—can she trust Malcolm with the truth of Morna's magic?
If she does, will their new love for one another be enough to convince him to leave the life he's always known?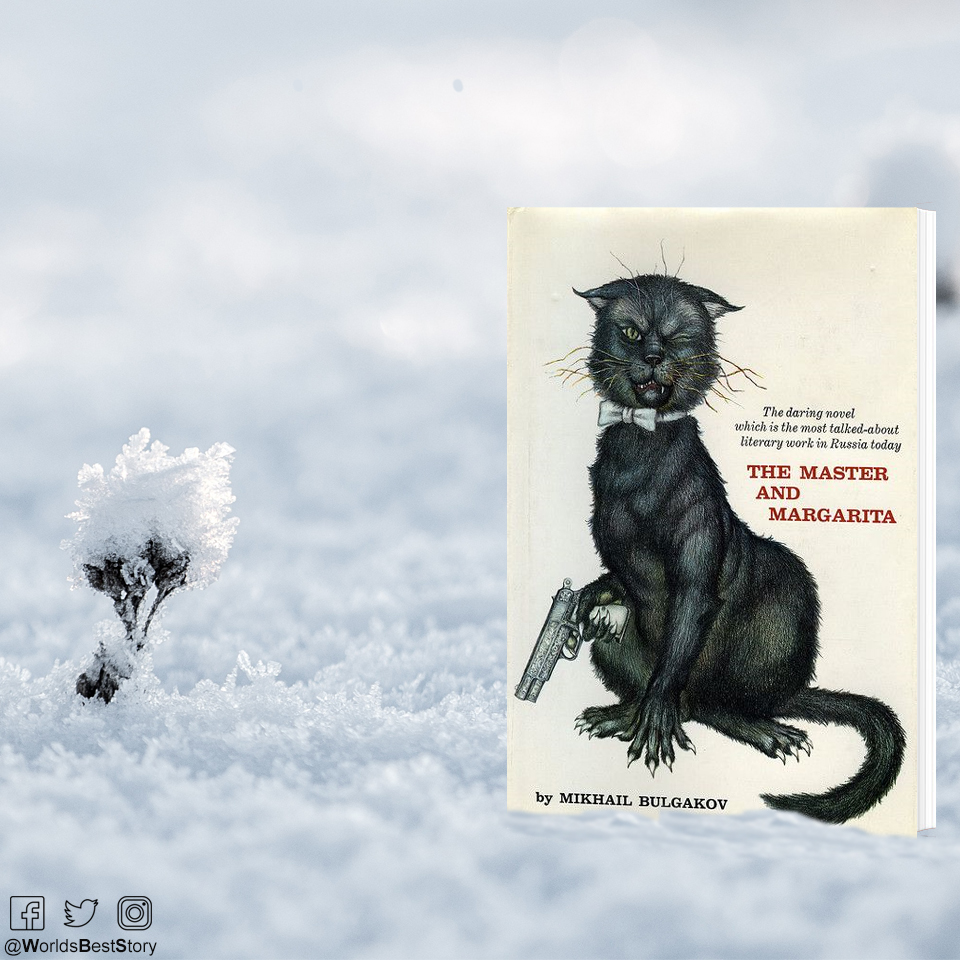 The Master And Margarita by Mikhail Bulgakov
The underground masterpiece of twentieth-century Russian fiction, this classic novel was written during Stalin's regime and could not be published until many years after its author's death.
When the devil arrives in 1930s Moscow, consorting with a retinue of odd associates—including a talking black cat, an assassin, and a beautiful naked witch—his antics wreak havoc among the literary elite of the world capital of atheism. Meanwhile, the Master, author of an unpublished novel about Jesus and Pontius Pilate, languishes in despair in a pyschiatric hospital, while his devoted lover, Margarita, decides to sell her soul to save him.
As Bulgakov's dazzlingly exuberant narrative weaves back and forth between Moscow and ancient Jerusalem, studded with scenes ranging from a giddy Satanic ball to the murder of Judas in Gethsemane, Margarita's enduring love for the Master joins the strands of plot across space and time.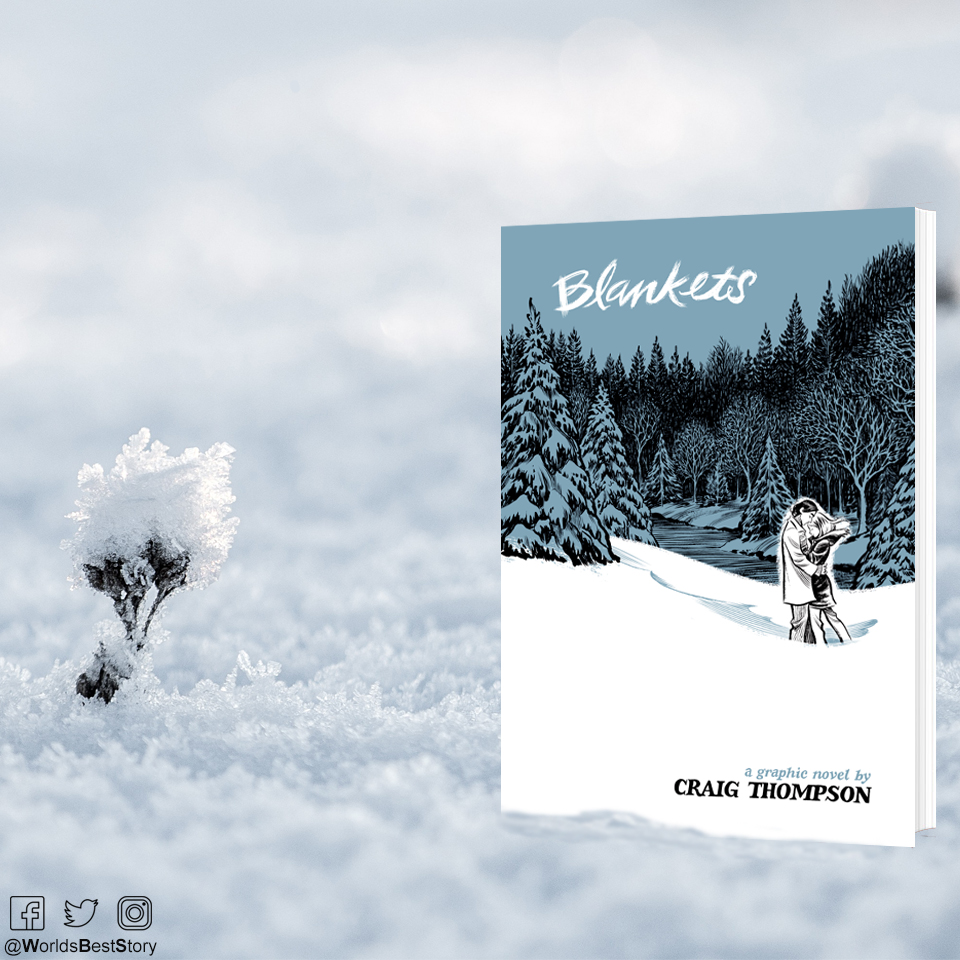 Blankets is the story of a young man coming of age and finding the confidence to express his creative voice. Craig Thompson's poignant graphic memoir plays out against the backdrop of a Midwestern winterscape: finely-hewn linework draws together a portrait of small town life, a rigorously fundamentalist Christian childhood, and a lonely, emotionally mixed-up adolescence.
Under an engulfing blanket of snow, Craig and Raina fall in love at winter church camp, revealing to one another their struggles with faith and their dreams of escape. Over time though, their personal demons resurface and their relationship falls apart. It's a universal story, and Thompson's vibrant brushstrokes and unique page designs make the familiar heartbreaking all over again.
This groundbreaking graphic novel, winner of two Eisner and three Harvey Awards, is an eloquent portrait of adolescent yearning; first love (and first heartache); faith in crisis; and the process of moving beyond all of that. Beautifully rendered in pen and ink, Thompson has created a love story that lasts.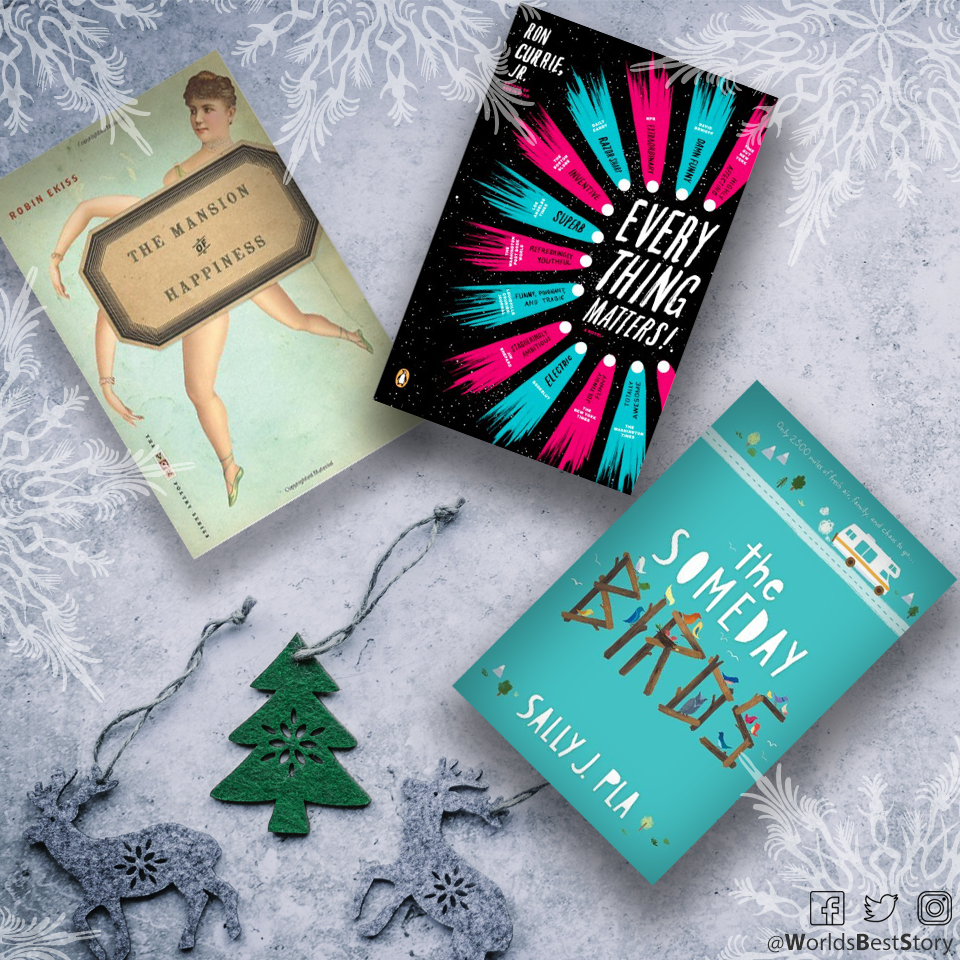 The Mansion of Happiness by Robin Ekiss
Robin Ekiss's meditations on memory and mortality are a canary in the coal mine of imagination. With disembodied dolls, dank Parisian catacombs, the gilded interior of a Fabergé egg, and the unfathomable edge of Niagara Falls as the dominion of these poems, reading Ekiss's work is like peering into the perfectly still world of a diorama or daguerreotype: an experience both uncanny and uncompromising.
Everything Matters! by Jr, Ron Currie
In this novel rich in character, Junior Thibodeau grows up in rural Maine in a time of Atari, baseball cards, pop Catholicism, and cocaine. He also knows something no one else knows-neither his exalted parents, nor his baseball-savant brother, nor the love of his life (she doesn't believe him anyway):
The world will end when he is thirty-six. While Junior searches for meaning in a doomed world, his loved ones tell an all-American family saga of fathers and sons, blinding romance, lost love, and reconciliation-culminating in one final triumph that reconfigures the universe. A tour de force of storytelling,
Everything Matters! is a genre-bending potpourri of alternative history, sci-fi, and the great American tale in the tradition of John Irving and Margaret Atwood.
The Someday Birds by Sally Pla is a debut middle grade novel perfect for fans of Counting by 7s and Fish in a Tree, filled with humor, heart, and chicken nuggets.
Charlie's perfectly ordinary life has been unraveling ever since his war journalist father was injured in Afghanistan.
When his father heads from California to Virginia for medical treatment, Charlie reluctantly travels cross-country with his boy-crazy sister, unruly brothers, and a mysterious new family friend. He decides that if he can spot all the birds that he and his father were hoping to see someday along the way, then everything might just turn out okay.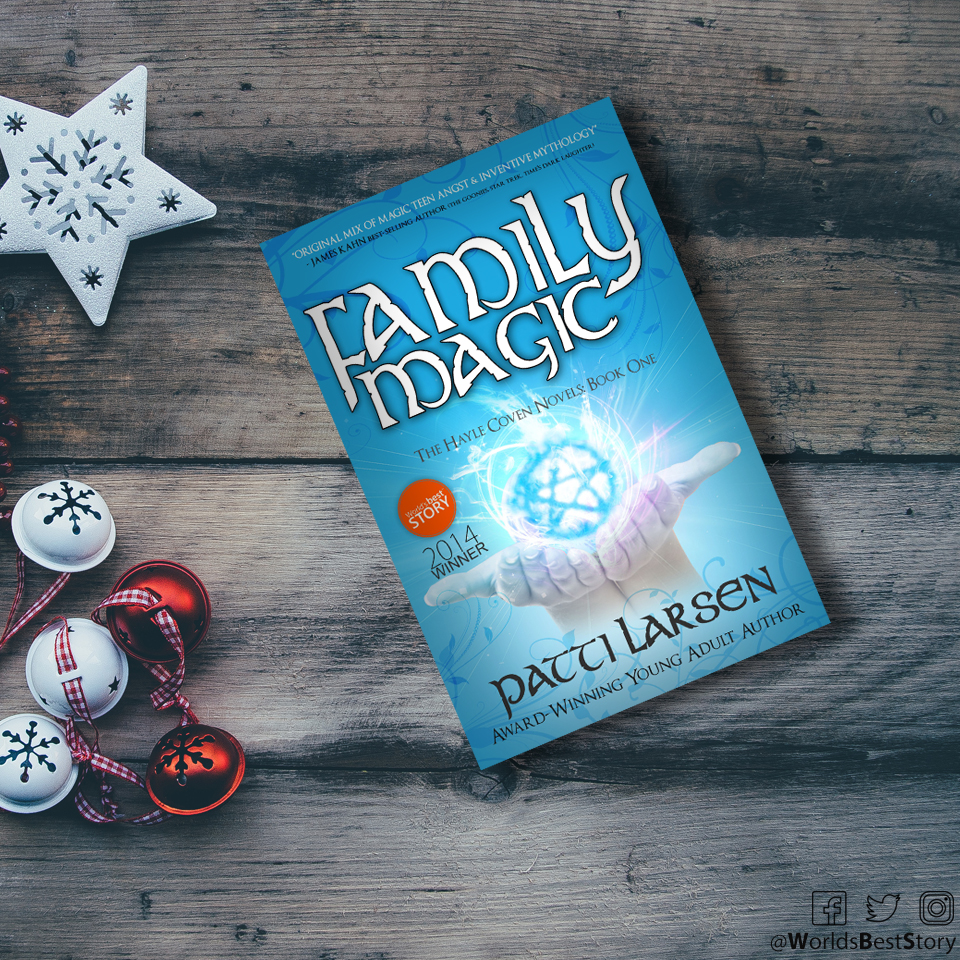 2014 World's Best Story Winner™ Family Magic by Patti Larsen
Her mom's a witch.
Her dad's a demon.
And she just wants to be ordinary.
I batted at the curl of smoke drifting off the tip of my candle and tried not to sneeze. My heavy velvet cloak fell in oppressive, suffocating folds in the closed space of the ceremony chamber, the cowl trapping the annoying bits of puff I missed. I hated the way my eyes burned and teared, an almost constant distraction. Not that I didn't welcome the distraction, to be honest. Anything to take my mind from what went on around me.
Being part of a demon raising is way less exciting than it sounds.
Sydlynn Hayle's teen life couldn't be more complicated. Trying to please her coven is all a fantasy while the adventure of starting over in a new town and fending off a bully cheerleader who hates her are just the beginning of her troubles. What to do when delicious football hero Brad Peters–boyfriend of her cheer nemesis–shows interest?
If only the darkly yummy witch, Quaid Moromond, didn't make it so difficult for her to focus on fitting in with the normal kids despite her paranormal, witchcraft laced home life. Add to that her crazy grandmother's constant escapes driving her family to the brink and Syd's between a rock and a coven site. Forced to take on power she doesn't want to protect a coven who blames her for everything, only she can save her family's magic.
If her family's distrust doesn't destroy her first.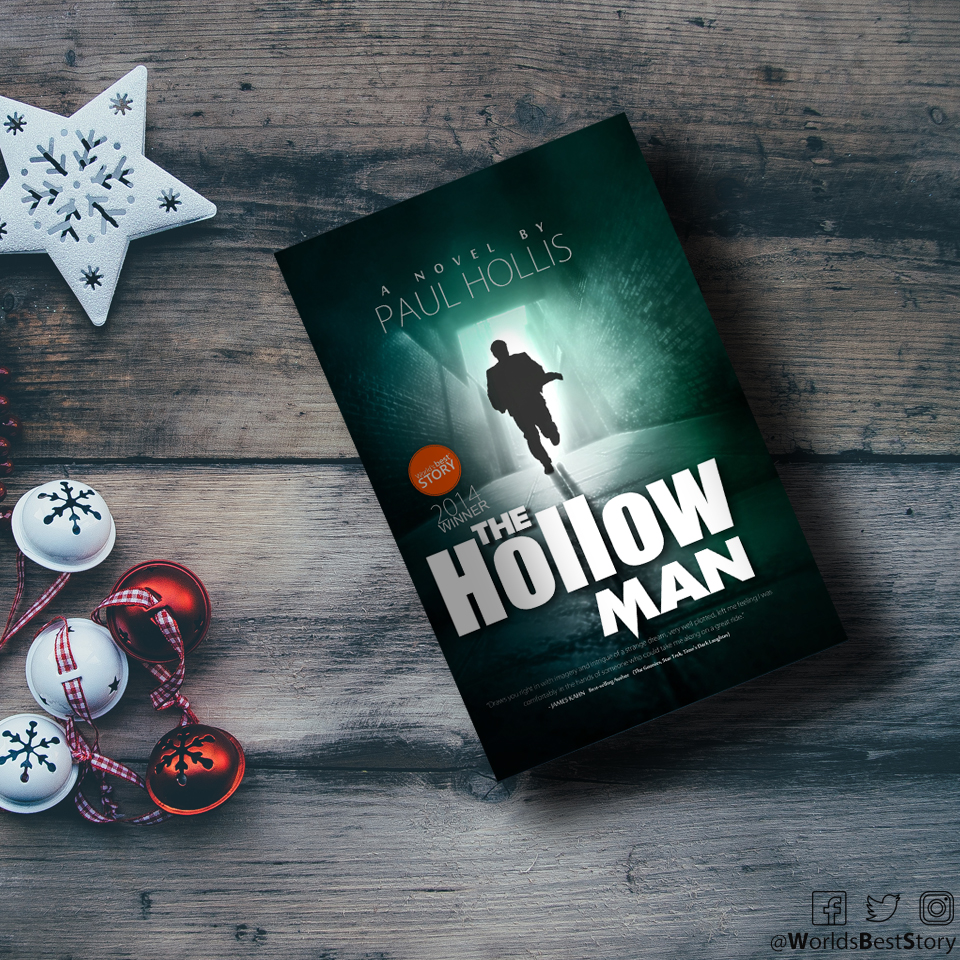 World's Best Story™ 2014 Winner! The Hollow Man by Paul Hollis
A terrorist's plot, the assassination of a prime minister, holds the key to an apocalyptic plot to destroy Europe's economy. It's impossible to stop, but one man doesn't know enough to think the world can't be saved. He's no hero; not clever or capable, talented or tested. The Hollow Man is just trying to survive in an uncertain climate where terrorism is changing the rules of how we live.
THE HOLLOW MAN belongs on the big screen. I'm hoping Hollis ships this novel to either Indie filmmakers or perhaps to the titans in Hollywood. I predict that if this is adapted for film, it will be a mega hit. ~ E.L. Phoenix, AIA Reviewer
It isn't often that an action-packed, thrill ride of a spy book will also pack a wallop of humor AND explore the deep recesses of the human soul. Paul Hollis manages to pull off the nearly impossible in The Hollow Man: to present a story that keeps you turning the pages with an intriguing, action-oriented plot that also has unexpected moments of great humor and great pathos. ~ Isobel DuSharm, Amazon Reviewer
The writing is nothing less than superb and Hollis describes his scenes with stunning creativity. ~ RAV, Amazon Reviewer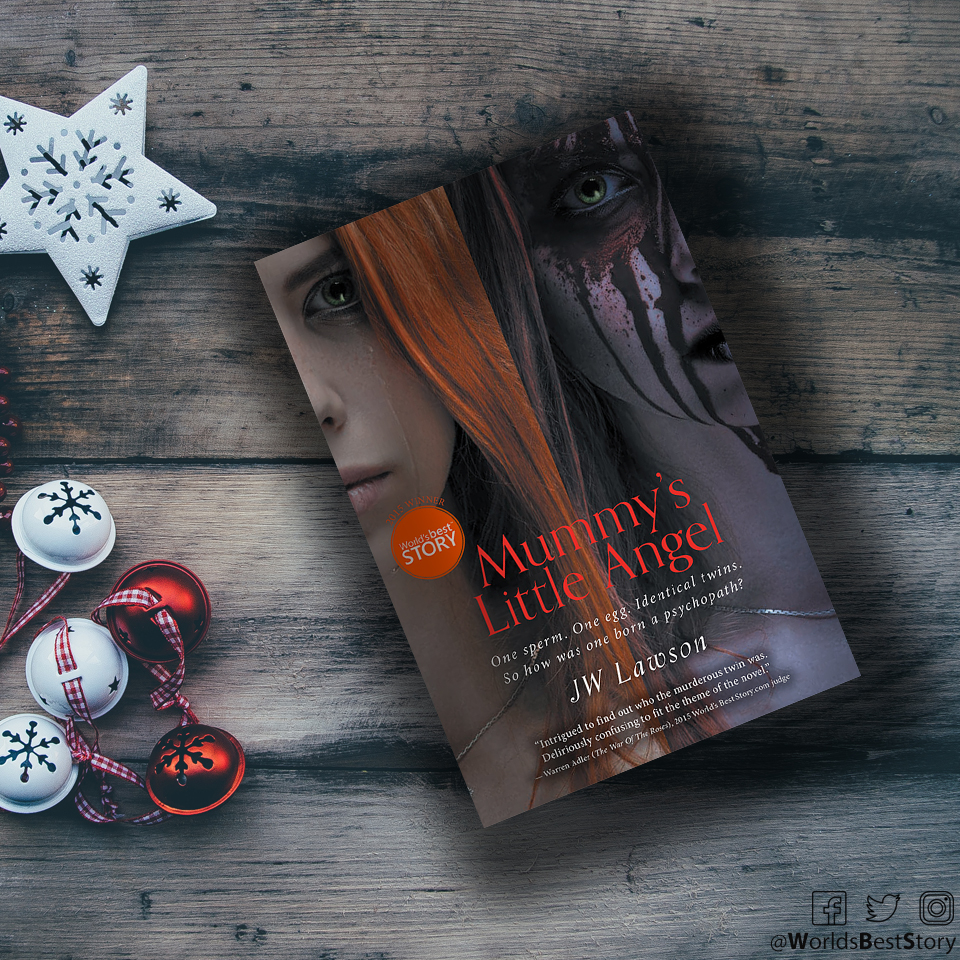 World's Best Story™ 2015 Winner! Mummy's Little Angel by JW Lawson
Joanne didn't believe that her life could become worse than it already was. She had lost everybody and everything she had loved. Surely she had suffered enough?
The press had called Joanne's identical twins psychopaths. Her Maggie. Her Annie. But she still loved them, even though one of them had killed her husband, Jeff. Joanne believed that his murder had been an accident. How could one of her girls be a murderer? She knew them better than anybody else; they were good girls really. She just had to prove it…
The brutal murder of Joanne's goddaughter, Laura had never been solved. Items had been missing when Laura's remains were discovered: clues that could lead to the capture of her killer. One of them was Laura's doll … the doll that Joanne later discovers in her home.
Joanne is facing the most horrific dilemma of her life. Has the wrong woman been imprisoned? Could her child have used such brutality against her best friend? Or could both women be innocent after all?
Joanne needs to find somebody for her daughter to confide in; somebody she will trust. She needs a miracle.
There is only one person who can help. He is compassionate and caring, with an amazing ability to gain the trust of the most difficult patients. He is Joanne's only hope.
He is Jonathan Davies.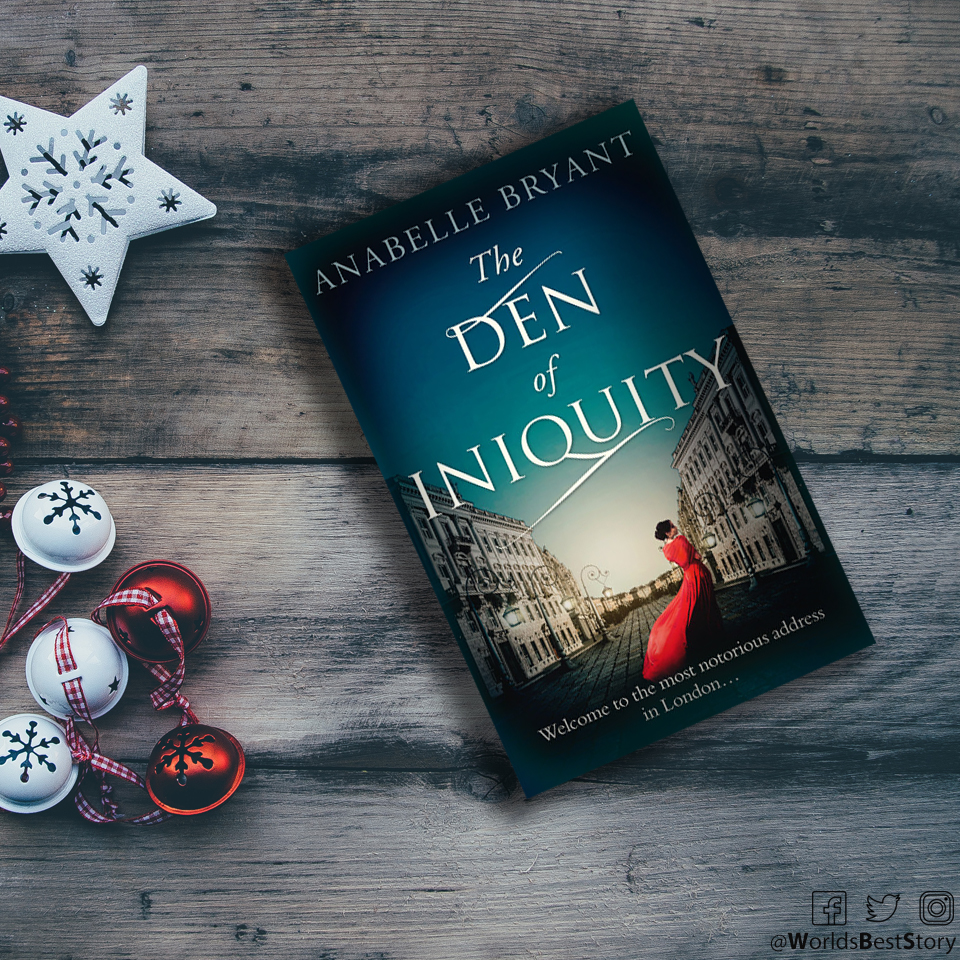 The Den Of Iniquity by Anabelle Bryant
Beneath the airs and graces of the Ton lies The Underworld – London's most scandalous gambling hall.
The only thing darker and more debauched that the hall itself? The proprietor, Max Sinclair.
As mysterious as the corners of the city he stalks, Max has vowed to take revenge against the men who murdered his mother. And The Underworld attracts London's darkest characters – the perfect partners in crime.
But when Lady Vivienne Beaumont enters The Underworld, Max's life becomes more dangerous than he ever thought possible.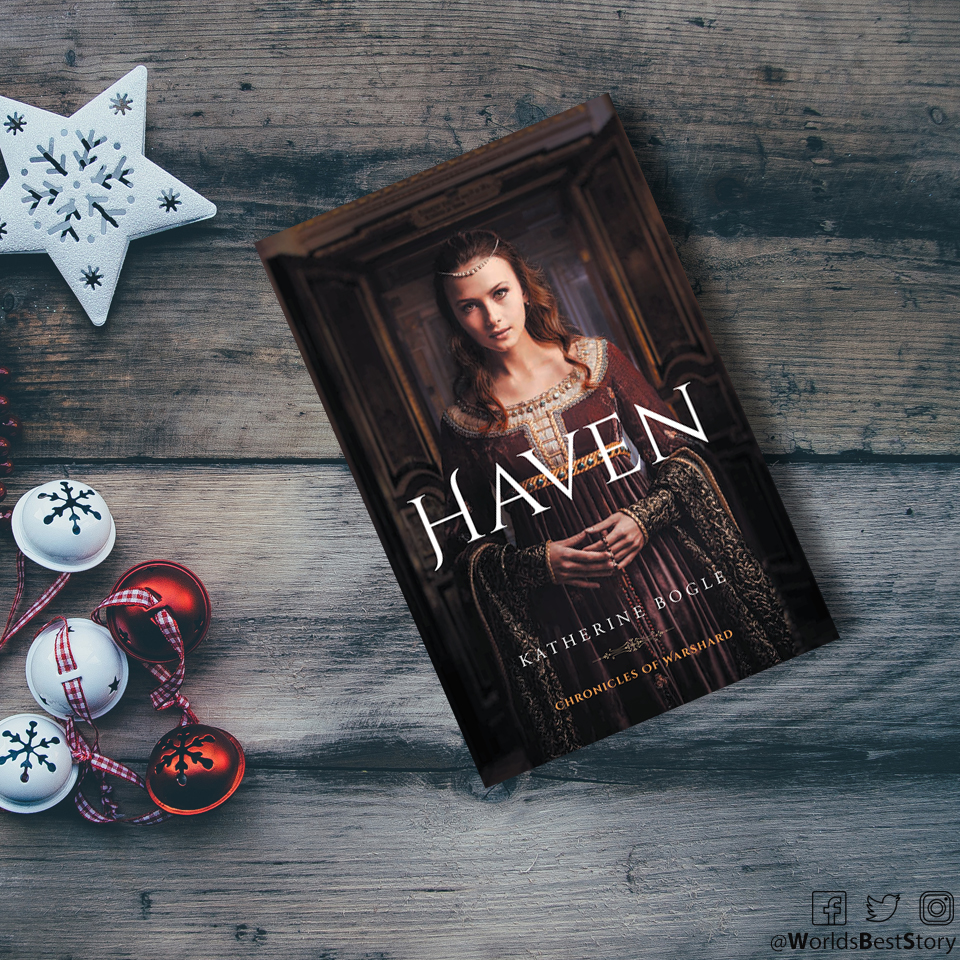 World's Best Story™ Top 3 Winner! HAVEN by Katherine Bogle
Princess Haven was never meant to be queen.
Her immortality has saved her time and time again, but when the last of her royal family dies at her feet, she is next in line to rule a nation on the brink of war. With no formal training, Haven must rise to the occasion with the help of her personal guards, or risk losing everyone she has ever loved.
Between assassination attempts and brutal scare tactics, the evil tyrant Kadia's army is fast approaching. Haven's neighbors are quick to fall under the swords of Kadia's shadow soldiers, leaving a sea of bodies and a clear path to Haven's only home.
Haven must make a choice; take her people and flee to the foreign Republic across the sea or lead a last stand against a powerful dictator.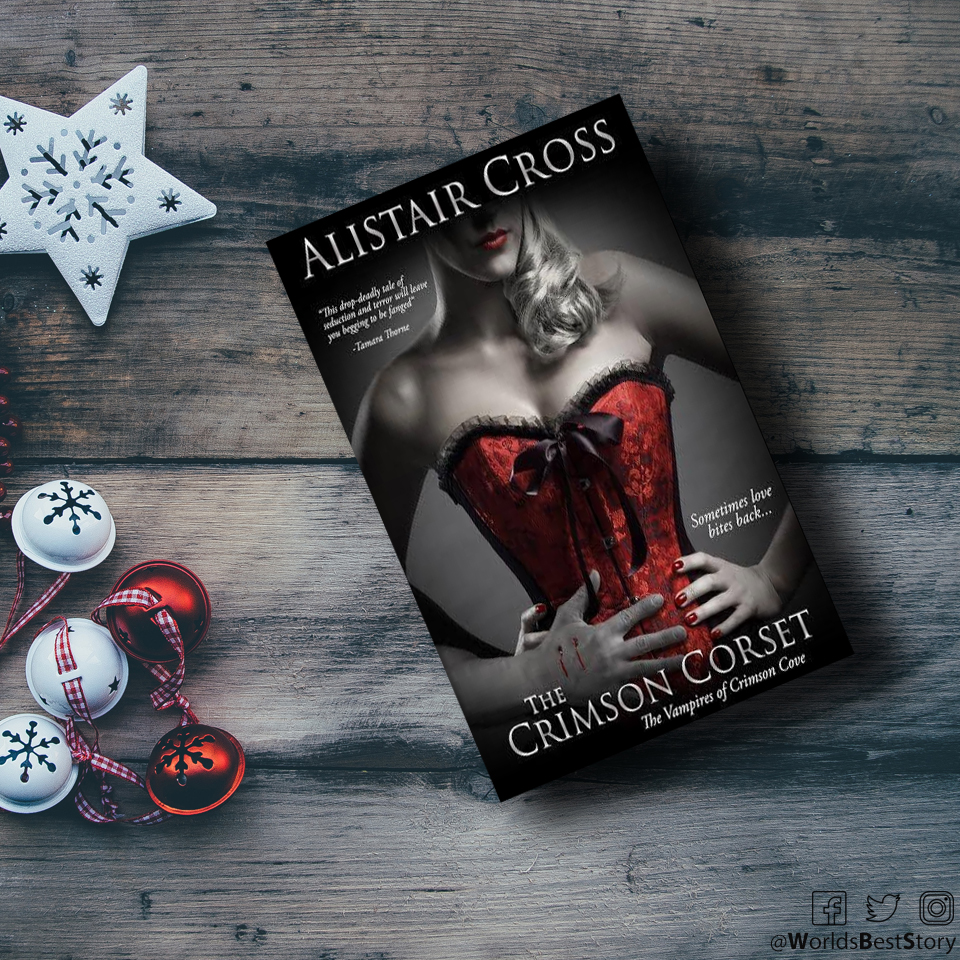 The Crimson Corset (The Vampires of Crimson Cove Book 1) by Alistair Cross
"Put Bram Stoker in a giant cocktail shaker, add a pinch of Laurell K. Hamilton, a shot of John Carpenter, and a healthy jigger of absinthe, and you'll end up with Alistair Cross's modern Gothic chiller, "The Crimson Corset" – a deliciously terrifying tale that will sink its teeth into you from page one." – Jay Bonansinga, New York Times Bestselling author of THE WALKING DEAD: INVASION and LUCID
"This drop-deadly tale of seduction and terror will leave you begging to be fanged … " – Tamara Thorne, international bestselling author of HAUNTED and MOONFALL
"I couldn't put this book down. It's got more hooks than a day boat out of San Pedro Harbor!" – QL Pearce, bestselling author of SCARY STORIES FOR SLEEP-OVERS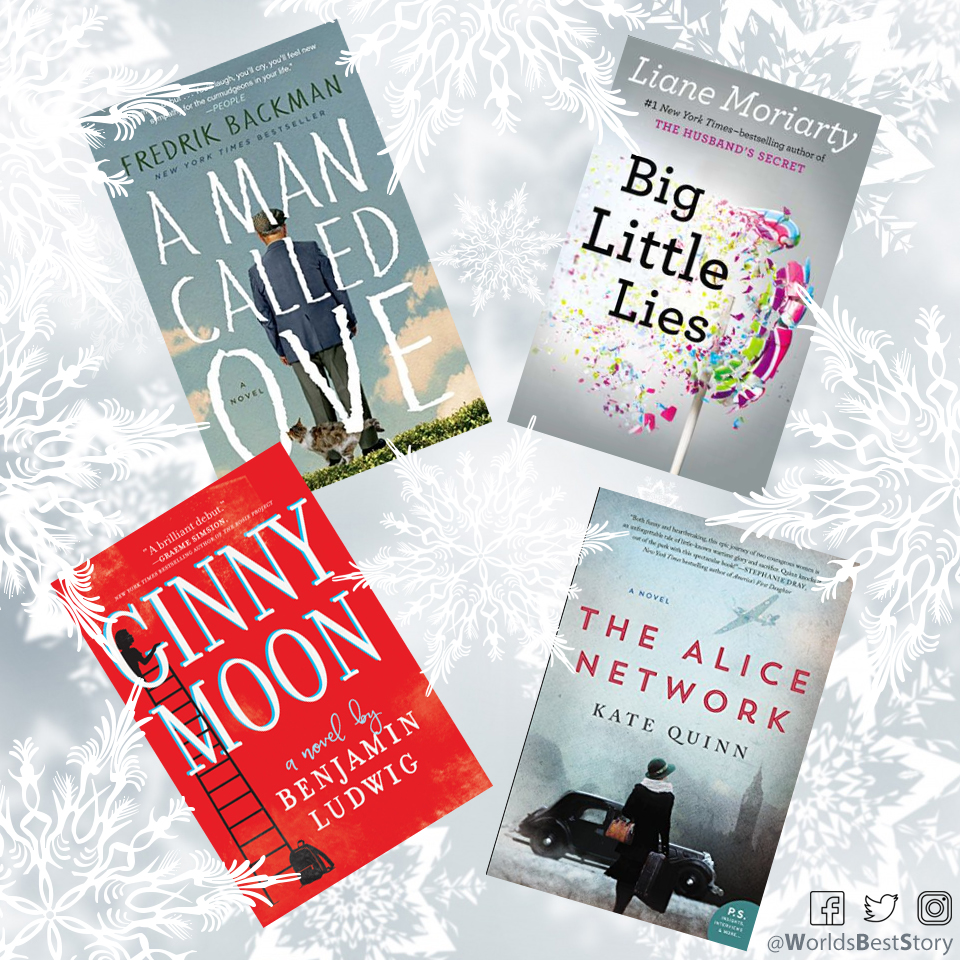 Big Little Lies by Liane Moriarty
The #1 New York Times bestseller that Entertainment Weekly called "a surefire hit."
NOW AN EMMY-WINNING HBO® LIMITED SERIES STARRING REESE WITHERSPOON, NICOLE KIDMAN, SHAILENE WOODLEY, ALEXANDER SKARSGÅRD, LAURA DERN, ADAM SCOTT, AND ZOË KRAVITZ FROM THE DIRECTOR OF WILD AND DALLAS BUYERS CLUB, JEAN-MARC VALLÉE, AND WRITER DAVID E. KELLEY
Sometimes it's the little lies that turn out to be the most lethal…
A murder…a tragic accident…or just parents behaving badly?
What's indisputable is that someone is dead. But who did what?
Big Little Lies follows three women, each at a crossroads:
Madeline is a force to be reckoned with. She's funny and biting, passionate, she remembers everything and forgives no one. Her ex-husband and his yogi new wife have moved into her beloved beachside community, and their daughter is in the same kindergarten class as Madeline's youngest (how is this possible?). And to top it all off, Madeline's teenage daughter seems to be choosing Madeline's ex-husband over her. (How. Is. This. Possible?).
Celeste is the kind of beautiful woman who makes the world stop and stare. While she may seem a bit flustered at times, who wouldn't be, with those rambunctious twin boys? Now that the boys are starting school, Celeste and her husband look set to become the king and queen of the school parent body. But royalty often comes at a price, and Celeste is grappling with how much more she is willing to pay.
New to town, single mom Jane is so young that another mother mistakes her for the nanny. Jane is sad beyond her years and harbors secret doubts about her son. But why? While Madeline and Celeste soon take Jane under their wing, none of them realizes how the arrival of Jane and her inscrutable little boy will affect them all.
Big Little Lies is a brilliant take on ex-husbands and second wives, mothers and daughters, schoolyard scandal, and the dangerous little lies we tell ourselves just to survive.
The Alice Network: A Novel by Kate Quinn
USA TODAY BESTSELLER
#1 GLOBE AND MAIL HISTORICAL FICTION BESTSELLER
One of NPR's Best Books of 2017!
One of Bookbub's Biggest Historical Fiction Books of 2017!
Reese Witherspoon Book Club Summer Reading Pick!
One of Amazon's Best Books of June!
One of Goodreads' Best Books of June!
A Summer Book Pick from Good Housekeeping, Parade, Library Journal, Goodreads, Liz and Lisa, and BookBub
In an enthralling new historical novel from national bestselling author Kate Quinn, two women—a female spy recruited to the real-life Alice Network in France during World War I and an unconventional American socialite searching for her cousin in 1947—are brought together in a mesmerizing story of courage and redemption.
1947. In the chaotic aftermath of World War II, American college girl Charlie St. Clair is pregnant, unmarried, and on the verge of being thrown out of her very proper family. She's also nursing a desperate hope that her beloved cousin Rose, who disappeared in Nazi-occupied France during the war, might still be alive. So when Charlie's parents banish her to Europe to have her "little problem" taken care of, Charlie breaks free and heads to London, determined to find out what happened to the cousin she loves like a sister.
1915. A year into the Great War, Eve Gardiner burns to join the fight against the Germans and unexpectedly gets her chance when she's recruited to work as a spy. Sent into enemy-occupied France, she's trained by the mesmerizing Lili, the "Queen of Spies", who manages a vast network of secret agents right under the enemy's nose.
Thirty years later, haunted by the betrayal that ultimately tore apart the Alice Network, Eve spends her days drunk and secluded in her crumbling London house. Until a young American barges in uttering a name Eve hasn't heard in decades, and launches them both on a mission to find the truth…no matter where it leads.
A Man Called Ove: A Novel by Fredrik Backman
Meet Ove. He's a curmudgeon—the kind of man who points at people he dislikes as if they were burglars caught outside his bedroom window. He has staunch principles, strict routines, and a short fuse. People call him "the bitter neighbor from hell." But must Ove be bitter just because he doesn't walk around with a smile plastered to his face all the time?
Behind the cranky exterior there is a story and a sadness. So when one November morning a chatty young couple with two chatty young daughters move in next door and accidentally flatten Ove's mailbox, it is the lead-in to a comical and heartwarming tale of unkempt cats, unexpected friendship, and the ancient art of backing up a U-Haul. All of which will change one cranky old man and a local residents' association to their very foundations.
A feel-good story in the spirit of The Unlikely Pilgrimage of Harold Fry and Major Pettigrew's Last Stand, Fredrik Backman's novel about the angry old man next door is a thoughtful exploration of the profound impact one life has on countless others. "If there was an award for 'Most Charming Book of the Year,' this first novel by a Swedish blogger-turned-overnight-sensation would win hands down" (Booklist, starred review).
Ginny Moon by Benjamin Ludwig

Ginny Moon is exceptional. Everyone knows it—her friends at school, teammates on the basketball team, and especially her new adoptive parents.
They all love her, even if they don't quite understand her. They want her to feel like she belongs.
What they don't know is that Ginny has no intention of belonging. She's found her birth-mother on Facebook, and is determined to get back to her—even if it means going back to a place that was extremely dangerous.
Because Ginny left something behind and she's desperate to get it back, to make things right.
But no one listens. No one understands. So Ginny takes matters into her own hands…
Benjamin Ludwig's whip-smart, unforgettable novel is an illuminating look at one girl's journey to find her way home and one of the freshest debuts in years.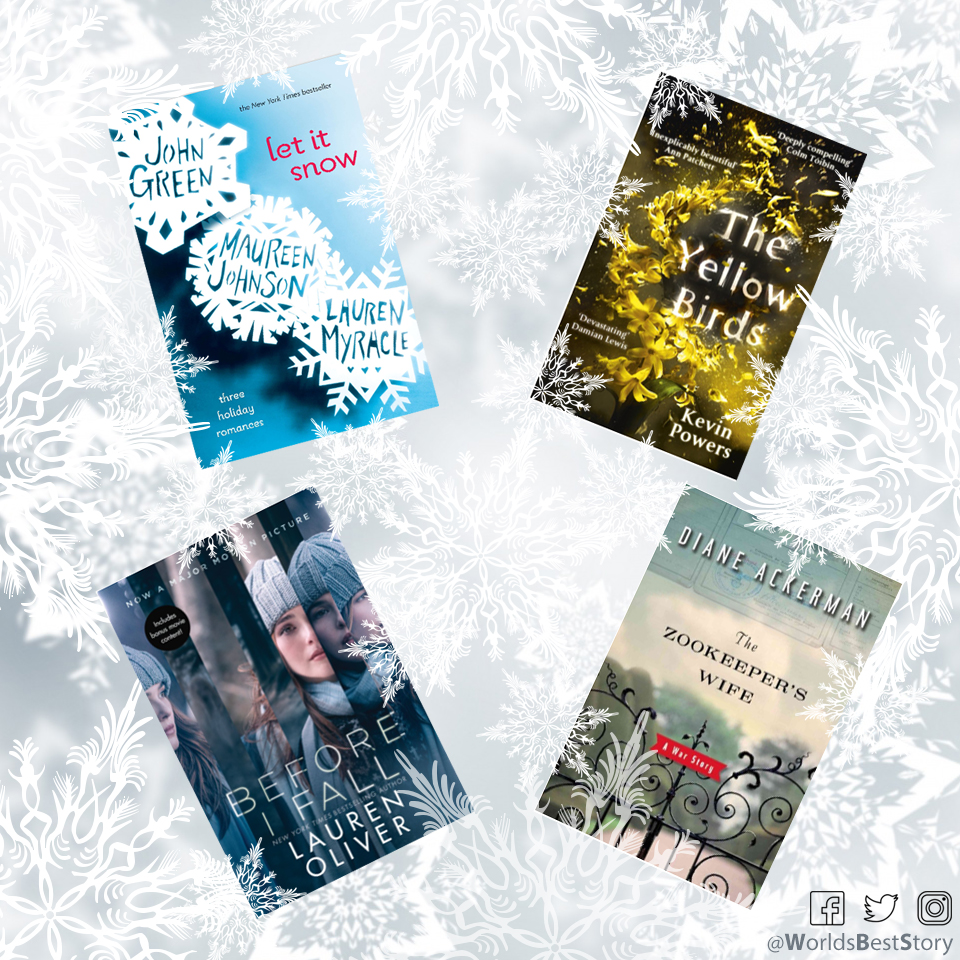 Let It Snow by John Green, Lauren Myracle, and Maureen Johnson
Three interconnected stories from three bestselling authors: John Green (Paper Towns, The Fault in our Stars), Maureen Johnson (The Name of the Star), and Lauren Myracle (The Internet Girls series.)
Major motion picture in the works!
A Christmas Eve snowstorm transforms one small town into a romantic haven, the kind you see only in movies. Well, kinda. After all, a cold and wet hike from a stranded train through the middle of nowhere would not normally end with a delicious kiss from a charming stranger.
And no one would think that a trip to the Waffle House through four feet of snow would lead to love with an old friend. Or that the way back to true love begins with a painfully early morning shift at Starbucks.
Thanks to three of today's bestselling teen authors—John Green, Maureen Johnson, and Lauren Myracle—the magic of the holidays shines on these hilarious and charming interconnected tales of love, romance, and breathtaking kisses.
The Yellow Birds by Kevin Powers
A novel written by a veteran of the war in Iraq, The Yellow Birds is the harrowing story of two young soldiers trying to stay alive.
"The war tried to kill us in the spring." So begins this powerful account of friendship and loss. In Al Tafar, Iraq, twenty-one-year old Private Bartle and eighteen-year-old Private Murphy cling to life as their platoon launches a bloody battle for the city. Bound together since basic training when Bartle makes a promise to bring Murphy safely home, the two have been dropped into a war neither is prepared for.
In the endless days that follow, the two young soldiers do everything to protect each other from the forces that press in on every side: the insurgents, physical fatigue, and the mental stress that comes from constant danger. As reality begins to blur into a hazy nightmare, Murphy becomes increasingly unmoored from the world around him and Bartle takes actions he could never have imagined.
With profound emotional insight, especially into the effects of a hidden war on mothers and families at home, The Yellow Birds is a groundbreaking novel that is destined to become a classic.
Before I Fall by Lauren Oliver
Samantha Kingston has it all: looks, popularity, the perfect boyfriend. Friday, February 12, should be just another day in her charmed life. Instead, it turns out to be her last.
The catch: Samantha still wakes up the next morning. Living the last day of her life seven times during one miraculous week, she will untangle the mystery surrounding her death—and discover the true value of everything she is in danger of losing.
With this stunning debut novel, New York Times bestselling author Lauren Oliver emerged as one of today's foremost authors of young adult fiction. Like Jay Asher's Thirteen Reasons Why and Gayle Forman's If I Stay, Before I Fall raises thought-provoking questions about love, death, and how one person's life can affect so many others.
Named to numerous state reading lists, the novel was also recognized as a Best Book of the Year by Amazon.com, Barnes & Noble, The Daily Beast, NPR, and Publishers Weekly.
The Zookeeper's Wife by Diane Ackerman
A true story in which the keepers of the Warsaw Zoo saved hundreds of people from Nazi hands.
After their zoo was bombed, Polish zookeepers Jan and Antonina Zabinski managed to save over three hundred people from the Nazis by hiding refugees in the empty animal cages.
With animal names for these "guests," and human names for the animals, it's no wonder that the zoo's code name became "The House Under a Crazy Star."
Best-selling naturalist and acclaimed storyteller Diane Ackerman combines extensive research and an exuberant writing style to re-create this fascinating, true-life story―sharing Antonina's life as "the zookeeper's wife," while examining the disturbing obsessions at the core of Nazism. Winner of the 2008 Orion Award.