Who doesn't love to be scared when reading a great horror book under a blanket or with the lights on? Here are some of my suggestions to keep you up all night. What books do you love to read during the Halloween season? Share it with us @worldsbeststory on Facebook, Twitter and/or Instagram.
All the books are available at AMAZON.com
1. The Exorcist by William Peter Blatty
This book remains my all time favorite book during the Halloween season, I read it every October followed by watching it come alive on the big screen on my special edition Blu-ray. What can I say, imho, both the book and movie are true masterpieces. So sad the author passed away not too long ago, I would have loved to have met him to chat and get my book signed.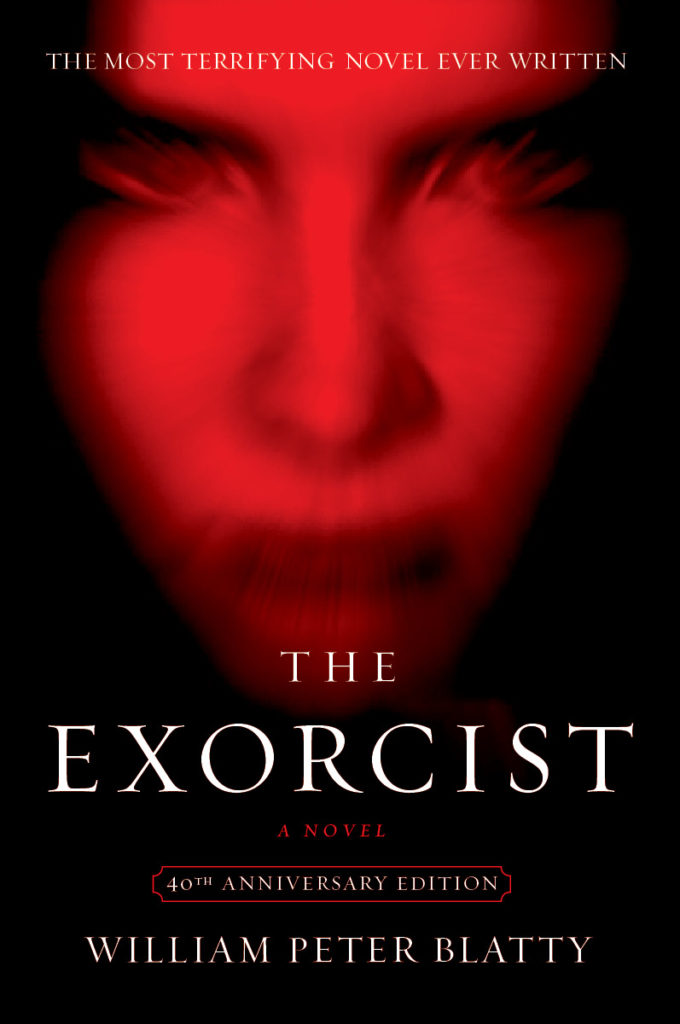 Originally published in 1971, The Exorcist is now a major television series on FOX. It remains one of the most controversial novels ever written and went on to become a literary phenomenon: It spent fifty-seven weeks on the New York Times bestseller list, seventeen consecutively at number one. Inspired by a true story of a child's demonic possession in the 1940s, William Peter Blatty created an iconic novel that focuses on Regan, the eleven-year-old daughter of a movie actress residing in Washington, D.C. A small group of overwhelmed yet determined individuals must rescue Regan from her unspeakable fate, and the drama that ensues is gripping and unfailingly terrifying.
Two years after its publication, The Exorcist was, of course, turned into a wildly popular motion picture, garnering ten Academy Award nominations. On opening day of the film, lines of the novel's fans stretched around city blocks. In Chicago, frustrated moviegoers used a battering ram to gain entry through the double side doors of a theater. In Kansas City, police used tear gas to disperse an impatient crowd who tried to force their way into a cinema. The three major television networks carried footage of these events; CBS's Walter Cronkite devoted almost ten minutes to the story. The Exorcist was, and is, more than just a novel and a film: it is a true landmark.
Purposefully raw and profane, The Exorcist still has the extraordinary ability to disturb readers and cause them to forget that it is "just a story." Published here in this beautiful fortieth anniversary edition, it remains an unforgettable reading experience and will continue to shock and frighten a new generation of readers.
2. Dracula by Bram Stoker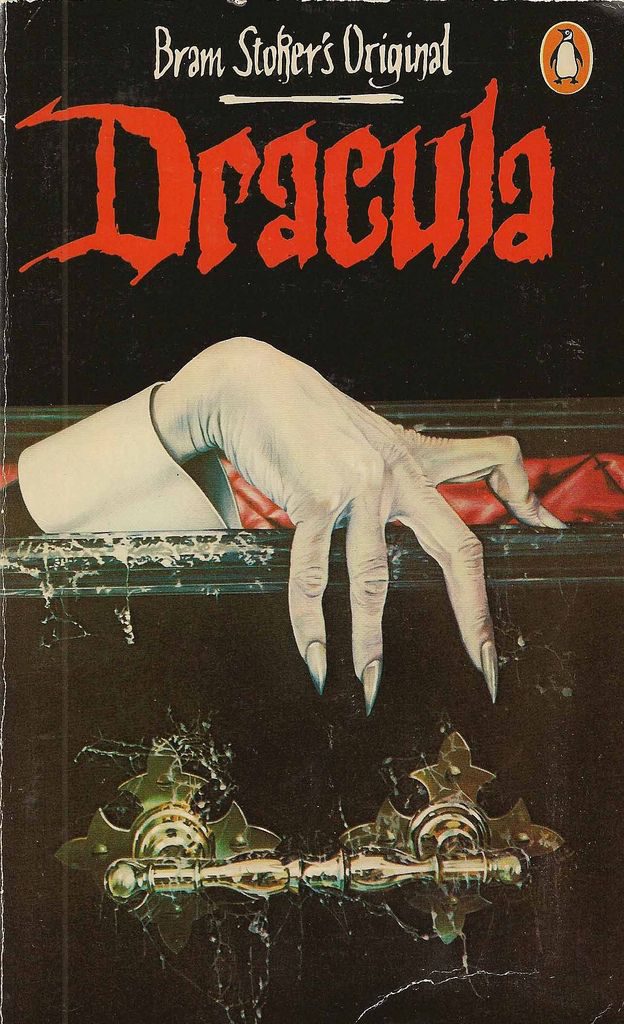 During a business visit to Count Dracula's castle in Transylvania, a young English solicitor finds himself at the center of a series of horrifying incidents.
Jonathan Harker is attacked by three phantom women, observes the Count's transformation from human to bat form, and discovers puncture wounds on his own neck that seem to have been made by teeth. Harker returns home upon his escape from Dracula's grim fortress, but a friend's strange malady — involving sleepwalking, inexplicable blood loss, and mysterious throat wounds — initiates a frantic vampire hunt.
The popularity of Bram Stoker's 1897 horror romance is as deathless as any vampire.  Its supernatural appeal has spawned a host of film and stage adaptations, and more than a century after its initial publication, it continues to hold readers spellbound.
3. The Shining by Stephen King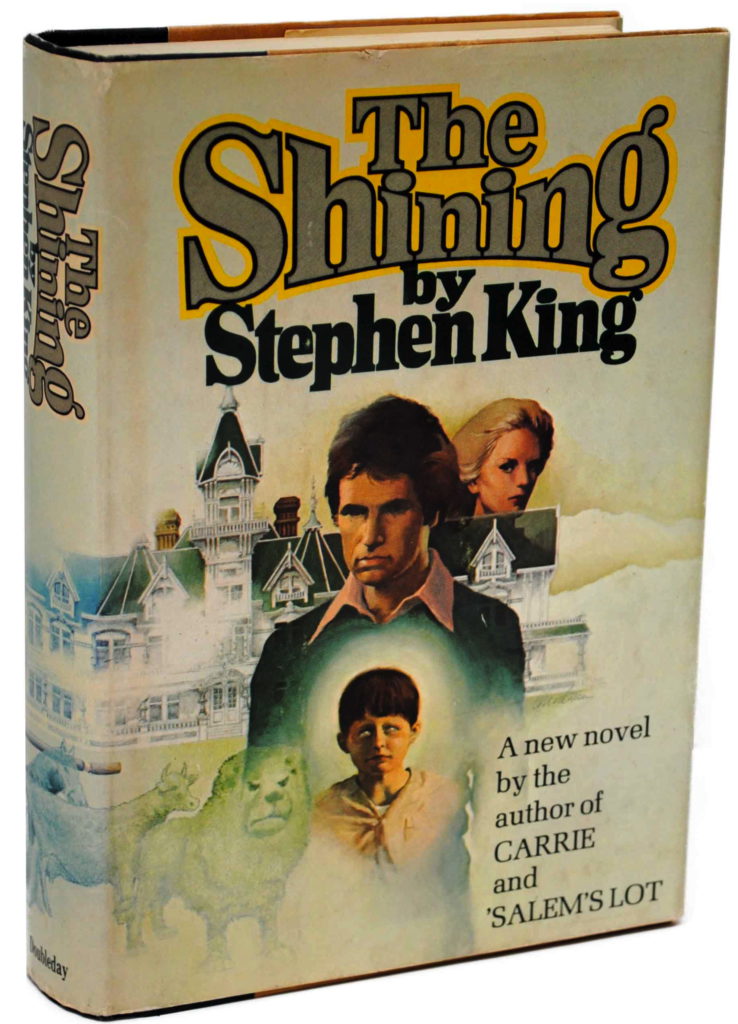 Jack Torrance's new job at the Overlook Hotel is the perfect chance for a fresh start. As the off-season caretaker at the atmospheric old hotel, he'll have plenty of time to spend reconnecting with his family and working on his writing. But as the harsh winter weather sets in, the idyllic location feels ever more remote . . . and more sinister. And the only one to notice the strange and terrible forces gathering around the Overlook is Danny Torrance, a uniquely gifted five-year-old.
4. Salem's Lot by Stephen King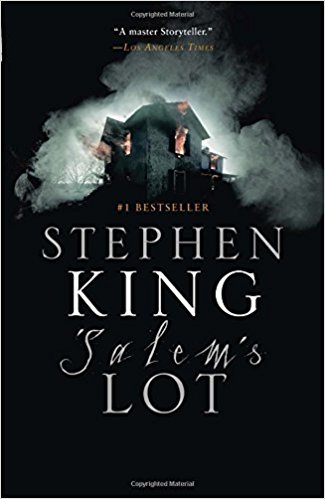 Ben Mears has returned to Jerusalem's Lot in the hopes that living in an old mansion, long the subject of town lore, will help him cast out his own devils and provide inspiration for his new book. But when two young boys venture into the woods and only one comes out alive, Mears begins to realize that there may be something sinister at work and that his hometown is under siege by forces of darkness far beyond his control.
5. Batman: The Long Halloween by Jeph Loeb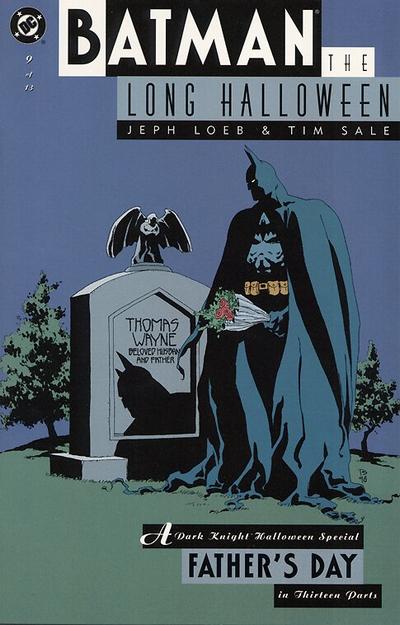 Taking place during Batman's early days of crime fighting, this new edition of the classic mystery tells the story of a mysterious killer who murders his prey only on holidays. Working with District Attorney Harvey Dent and Lieutenant James Gordon, Batman races against the calendar as he tries to discover who Holiday is before he claims his next victim each month. A mystery that has the reader continually guessing the identity of the killer, this story also ties into the events that transform Harvey Dent into Batman's deadly enemy, Two-Face.
This edition includes original 13-issue series as well as four additional story pages cut from the original series, which are presented fully colored and restored to their place in the story.  Also featured are sketches and an introduction by the director and writer of The Dark Knight Rises, Christopher Nolan and David Goyer.
6. The Historian by Elizabeth Kostova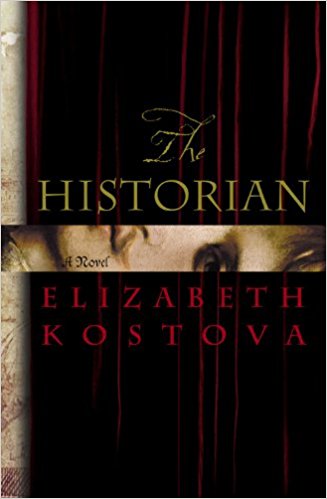 To you, perceptive reader, I bequeath my history….Late one night, exploring her father's library, a young woman finds an ancient book and a cache of yellowing letters. The letters are all addressed to "My dear and unfortunate successor," and they plunge her into a world she never dreamed of-a labyrinth where the secrets of her father's past and her mother's mysterious fate connect to an inconceivable evil hidden in the depths of history.The letters provide links to one of the darkest powers that humanity has ever known-and to a centuries-long quest to find the source of that darkness and wipe it out.
It is a quest for the truth about Vlad the Impaler, the medieval ruler whose barbarous reign formed the basis of the legend of Dracula. Generations of historians have risked their reputations, their sanity, and even their lives to learn the truth about Vlad the Impaler and Dracula. Now one young woman must decide whether to take up this quest herself-to follow her father in a hunt that nearly brought him to ruin years ago, when he was a vibrant young scholar and her mother was still alive. What does the legend of Vlad the Impaler have to do with the modern world?
Is it possible that the Dracula of myth truly existed-and that he has lived on, century after century, pursuing his own unknowable ends? The answers to these questions cross time and borders, as first the father and then the daughter search for clues, from dusty Ivy League libraries to Istanbul, Budapest, and the depths of Eastern Europe.
In city after city, in monasteries and archives, in letters and in secret conversations, the horrible truth emerges about Vlad the Impaler's dark reign-and about a time-defying pact that may have kept his awful work alive down through the ages.Parsing obscure signs and hidden texts, reading codes worked into the fabric of medieval monastic traditions-and evading the unknown adversaries who will go to any lengths to conceal and protect Vlad's ancient powers-one woman comes ever closer to the secret of her own past and a confrontation with the very definition of evil. Elizabeth Kostova's debut novel is an adventure of monumental proportions, a relentless tale that blends fact and fantasy, history and the present, with an assurance that is almost unbearably suspenseful-and utterly unforgettable.
7. From the Dust Returned by Ray Bradbury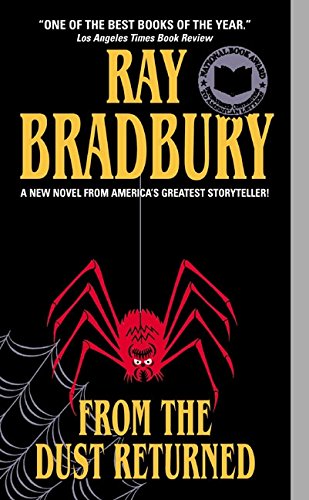 Ray Bradbury, America's most beloved storyteller, has spent a lifetime carrying readers to exhilarating and dangerous places, from dark street comers in unfamiliar cities and towns to the edge of the universe. Now, in an extraordinary flight of the imagination a half-century in the making, he takes us to a most wondrous destination: into the heart of an Eternal Family.
They have lived for centuries in a house of legend and mystery in upper Illinois — and they are not like other midwesterners. Rarely encountered in daylight hours, their children are curious and wild; their old ones have survived since before the Sphinx first sank its paws deep in Egyptian sands. And some sleep in beds with lids.
Now the house is being readied in anticipation of the gala homecoming that will gather together the farflung branches of this odd and remarkable family.
In the past-midnight stillness can be detected the soft fluttering of Uncle Einars wings. From her realm of sleep, Cecy, the fairest and most special daughter, can feel the approach of many a welcome being — shapeshifter, telepath, somnambulist, vampire — as she flies high in the consciousness of bird and bat.
But in the midst of eager anticipation, a sense of doom pervades. For the world is changing. And death, no stranger, will always shadow this most singular family: Father, arisen from the Earth; Mother, who never sleeps but dreams; A Thousand Times Great Grandmére; Grandfather, who keeps the wildness of youth between his ears.
And the boy who, more than anyone, carries the burden of time on his shoulders: Timothy, the sad and different foundling son who must share it all, remember, and tell…and who, alone out of all of them, must one day age and wither and die.
By turns lyrical, wistful, poignant, and chilling, From the Dust Returned is the long-awaited new novel by the peerless Ray Bradbury — a book that will surely be numbered among his most enduring masterworks.
8. The Canterville Ghost by Oscar Wilde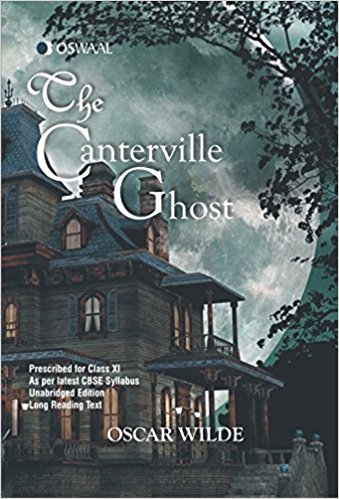 The Canterville Ghost By Oscar Wilde. "The Canterville Ghost" is a short story by Oscar Wilde, widely adapted for the screen and stage. It was the first of Wilde's stories to be published, appearing in two parts in The Court and Society Review, 23 February and 2 March 1887. The story is about a family who moves to a castle haunted by the ghost of a dead nobleman, who killed his wife and was starved to death by his wife's brothers.
9. Tick Tock by Dean Koontz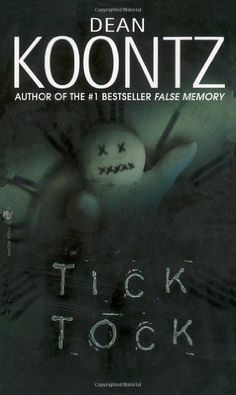 Tommy Phan is a successful detective novelist living the American dream in Southern California. One evening he comes home to find a small rag doll on his doorstep. It's a simple doll, covered entirely in white cloth, with crossed black stitches for the eyes and mouth, and another pair forming an X over the heart. Curious, he brings it inside.
That night Tommy hears an odd popping sound and looks up to see the stitches breaking over the doll's heart. And in minutes the fabric of Tommy Phan's reality will be torn apart. Something terrifying emerges from the pristine white cloth, something that will follow Tommy wherever he goes. Something that he can't destroy. It wants Tommy's life, and he doesn't know why.
He has only one ally, a beautiful, strangely intuitive waitress he meets by chance—or by a design far beyond his comprehension. He has too many questions, no answers, and very little time. Because the vicious and demonically clever doll has left this warning on Tommy's computer screen: The deadline is dawn.
10. The Endlands (Volume 1) by Vincent Hobbes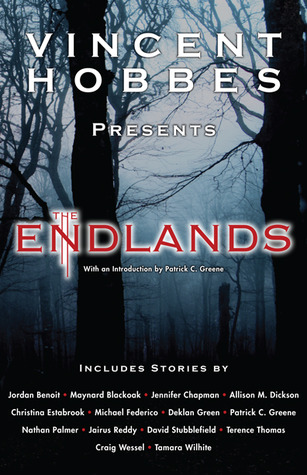 Do you believe in a place outside human knowledge-a place where myth and legend collide-where the unthinkable is the mundane?
There is a thin veil between reality and make believe. When you take a moment, and push the veil aside, perhaps you will see this place, a place not of the imagination. Everything you see here is real.
Nothing is what it seems-noises are not what you think. Nothing is off limits-no place is safe.
You might find yourself lost in the past, or trapped in the future-amidst vampires and werewolves-or in a most peculiar lost and found department.
This is where unimaginable creatures roam wild-where humanity is absent, and dreams turn into nightmares. If you are looking for refuge, this is not the place to stop.
Welcome to the Endlands.
11. Halloweenland by Al Sarrantonio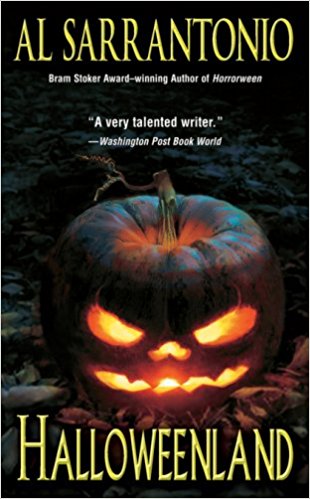 A mysterious carnival has come to Orangefield, New York, just in time for Halloween. A little girl who is claimed by Samhain, the Lord of Death, may hold the secret to the ultimate battle between good and evil.
12. The Amityville Horror by Jay Anson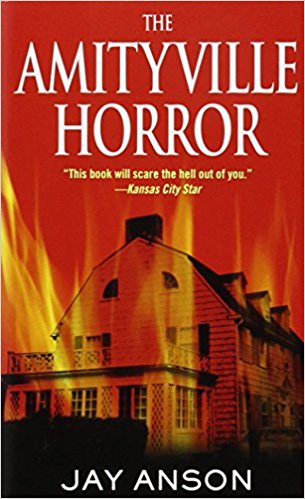 The classic and terrifying story of one of the most famous supernatural events–the infamous possessed house on Long Island from which the Lutz family fled in 1975.
13. Ghost Road Blues (Pine Deep, #1) by Jonathan Maberry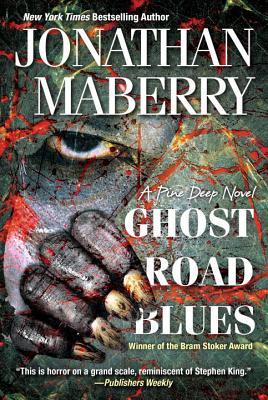 Thirty years ago, a blues musician called the Bone Man killed the devil at the crossroads, only to be beaten and hung like a scarecrow in a cornfield–or so the story goes. Today, the people of Pine Deep celebrate their town's grisly past by luring tourists to the famous haunted hayride, full of chills and scares. But this year, "The Spookiest Town in America" will learn the true meaning of fear.
Its residents will see the real face of evil lurking behind the masks of ordinary people. They will feel it–in their hearts, in their bones, in their nightmares. Because evil never dies. It only grows stronger…
"Jonathan Maberry's horror is rich and visceral. It's close to the heart…and close to the jugular." –Kevin J. Anderson
"Maberry has the chops to craft stories at once intimate, epic, real, and horrific." –Bentley Little
"Maberry spins great stories. His (Pine Deep) vampire novels are unique and masterful." –Richard Matheson
"Maberry's works will be read for many, many years to come." –Ray Bradbury
14. Ghost Story by Peter Straub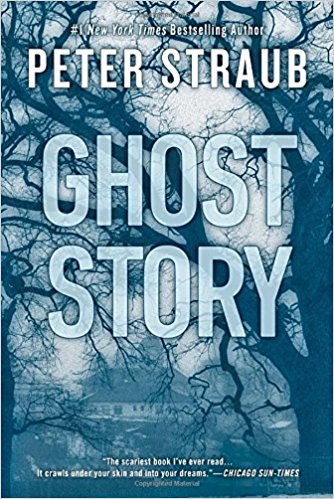 What was the worst thing you've ever done?
In the sleepy town of Milburn, New York, four old men gather to tell each other stories—some true, some made-up, all of them frightening. A simple pastime to divert themselves from their quiet lives.
But one story is coming back to haunt them and their small town. A tale of something they did long ago. A wicked mistake. A horrifying accident. And they are about to learn that no one can bury the past forever…
15. Black and Orange (Black & Orange, #1) by Benjamin Kane Ethridge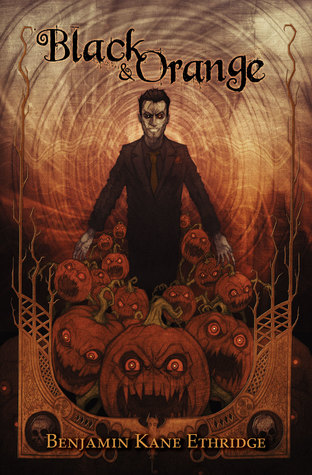 Forget everything you know about Halloween. The stories are distortions. They were created to keep the Church of Midnight hidden from the world. Every October 31st a gateway opens to a hostile land of sacrificial magic and chaos. Since the beginning of civilization the Church of Midnight has attempted to open the gateway and unite with its other half, the Church of Morning.
Each year they've come closer, waiting for the ideal sacrifice to open the gateway permanently. This year that sacrifice has come. And only two can protect it. Martin and Teresa are the nomads, battle-hardened people who lack identity and are forever road-bound on an endless mission to guard the sacrifice.
Their only direction is from notes left from a mysterious person called the Messenger. Endowed with a strange telekinetic power, the nomads will use everything at their disposal to make it through the night alive. But matters have become even more complicated this year.
Teresa has quickly lost ground battling cancer, while Martin has spiraled into a panic over being left alone. His mind may no longer be on the fight when it matters most… because ever on their heels is the insidious physical representation of a united church: Chaplain Cloth.
16. Twilight Eyes by Dean Koontz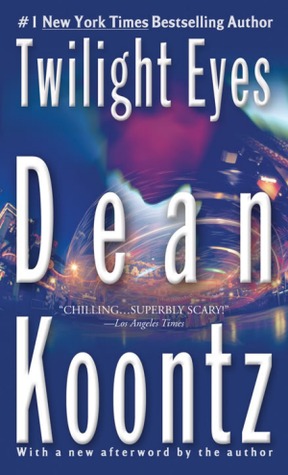 Slim MacKenzie is no ordinary man. With eyes the color of twilight, he's been blessed with a psychic gift: premonitions. He's also been cursed, for Slim can see the monsters hiding among us, feeding on our suffering…
And when Slim joins a traveling carnival seeking sanctuary, what he'll find is a hunting ground—with humanity as the prey.
17. The Case of Charles Dexter Ward by H.P. Lovecraft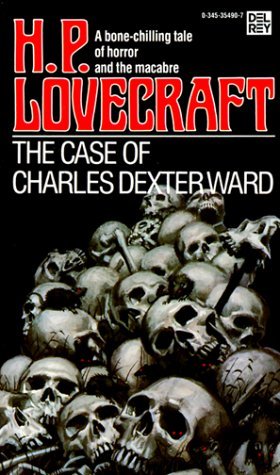 H.P. Lovecraft's classic and chilling novella about a man's quest to rediscover the abilities of his ancestor, a necromancer. In the process, the dead rise and enemies are unleashed.
18. The Afterlife Academy by Frank L. Cole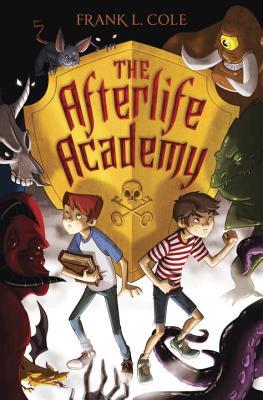 When Walter Prairie is struck dead by a bolt of lightning, he's fast-tracked through the Afterlife Academy and assigned as a Guardian Agent to protect a High-Level Target.
Walter's HLT, Charlie Dewdle, isn't the most popular kid in school. He's a bit paranormally obsessed. And he has just found an old book that could be used to open the Gateway for demons to wreak havoc on earth.
Now, it's up to Charlie and Walter to fight an eclectic horde of enemies and protect humankind at all costs. But saving the world isn't so easy. Especially when your protector doesn't know the first thing about the underworld, bullies like Mo Horvath are trying to hunt you down, pretty and popular Melissa Bittner is suddenly talking to you, and your parents think you're going crazy.
19. Trick 'r Treat by Marc Andreyko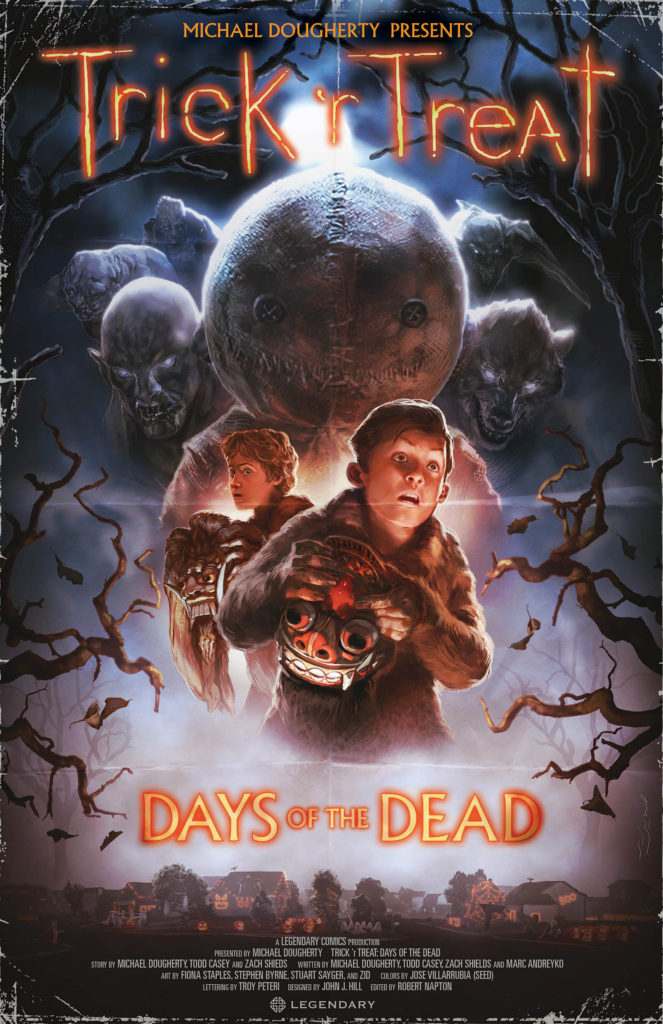 Trick 'r Treat delves into the four stories that make up the feature film, Trick 'r Treat releasing in October 2007. It reflects Dougherty's personal take on the filmmaking process, details how the ideas and art came together, and presents it with exclusive special features in a unique format. The genre encompasses drama, horror, thriller…mixed with a good dose of twisted humor.
Set in a small suburban town, Trick 'r Treat explores Halloween traditions while following a group of people trying to survive the most terrifying night of the year. From a serial killer who specializes in poisoning candy; to a group of mischievous kids who unearth their town's dark secret; to a young woman hunted by masked stalker at the local festival; to a cantankerous old hermit confronted by a demonic trick-or-treater, the film is filled with horrifying surprises, nervous laughs and strange creatures of every variety–human or otherwise.
20. I Am the Cheese by Robert Cormier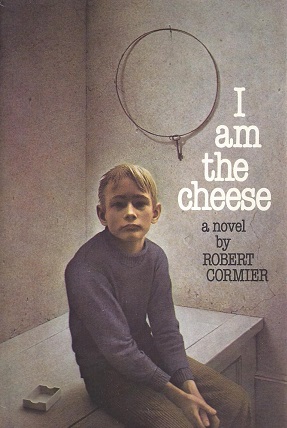 A boy's search for his father becomes a desperate journey to unlock a secret past. But the past must not be remembered if the boy is to survive. As he searches for the truth that hovers at the edge of his mind, the boy—and readers—arrive at a shattering conclusion.
"An absorbing, even brilliant job. The book is assembled in mosaic fashion: a tiny chip here, a chip there. . . . Everything is related to something else; everything builds and builds to a fearsome climax. . . . [Cormier] has the knack of making horror out of the ordinary, as the masters of suspense know how to do."—The New York Times Book Review
"A horrifying tale of government corruption, espionage, and counter espionage told by an innocent young victim. . . . The buildup of suspense is terrific."—School Library Journal, starred review
21. Summer of Night by Dan Simmons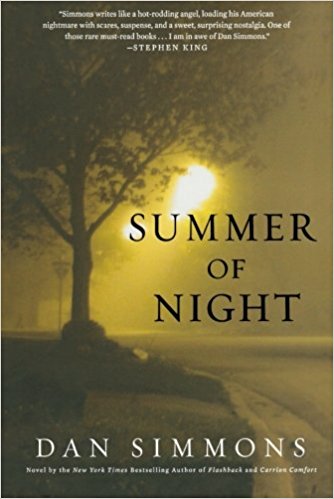 It's the summer of 1960 and in the small town of Elm Haven, Illinois, five twelve-year-old boys are forging the powerful bonds that a lifetime of change will not break.
From sunset bike rides to shaded hiding places in the woods, the boys' days are marked by all of the secrets and silences of an idyllic middle-childhood. But amid the sundrenched cornfields their loyalty will be pitilessly tested.
When a long-silent bell peals in the middle of the night, the townsfolk know it marks the end of their carefree days. From the depths of the Old Central School, a hulking fortress tinged with the mahogany scent of coffins, an invisible evil is rising. Strange and horrifying events begin to overtake everyday life, spreading terror through the once idyllic town. Determined to exorcize this ancient plague, Mike, Duane, Dale, Harlen, and Kevin must wage a war of blood―against an arcane abomination who owns the night…
22. Interview with the Vampire (The Vampire Chronicles, #1) by Anne Rice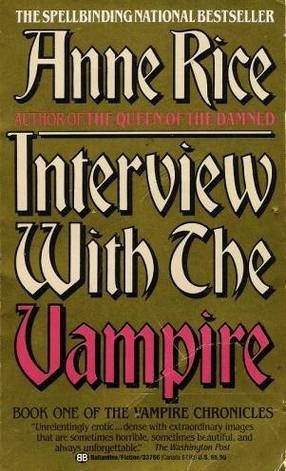 Here are the confessions of a vampire. Hypnotic, shocking, and chillingly erotic, this is a novel of mesmerizing beauty and astonishing force—a story of danger and flight, of love and loss, of suspense and resolution, and of the extraordinary power of the senses. It is a novel only Anne Rice could write.
Praise for Interview with the Vampire
"A magnificent, compulsively readable thriller . . . Rice begins where Bram Stoker and the Hollywood versions leave off and penetrates directly to the true fascination of the myth–the education of the vampire."—Chicago Tribune
"Unrelentingly erotic . . . sometimes beautiful, and always unforgettable."—Washington Post
"If you surrender and go with her . . . you have surrendered to enchantment, as in a voluptuous dream."—Boston Globe
23. The Witch Who Lives Down the Hall by Donna Guthrie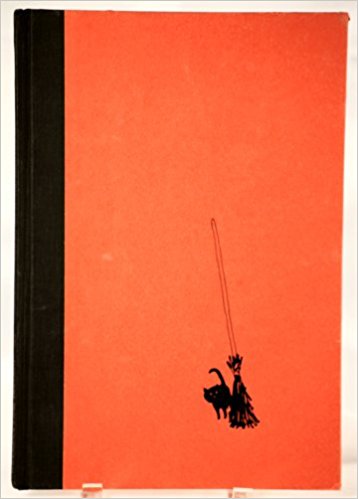 A young boy who lives in an apartment house is convinced that his mysterious new neighbor is a witch.
24. This House is Haunted by John Boyne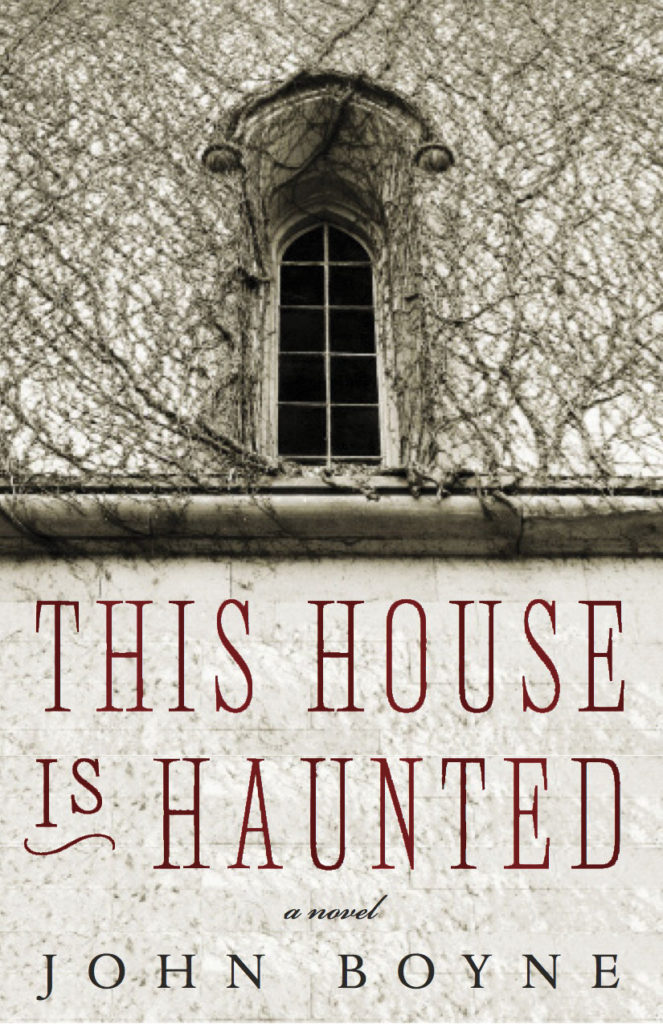 Written in Dickensian prose, This House Is Haunted is a striking homage to the classic nineteenth-century ghost story. Set in Norfolk in 1867, Eliza Caine responds to an ad for a governess position at Gaudlin Hall. When she arrives at the hall, shaken by an unsettling disturbance that occurred during her travels, she is greeted by the two children now in her care, Isabella and Eustace.
There is no adult present to represent her mysterious employer, and the children offer no explanation. Later that night in her room, another terrifying experience further reinforces the sense that something is very wrong.
From the moment Eliza rises the following morning, her every step seems dogged by a malign presence that lives within Gaudlin's walls. Eliza realizes that if she and the children are to survive its violent attentions, she must first uncover the hall's long-buried secrets and confront the demons of its past. Clever, captivating, and witty, This House Is Haunted is pure entertainment with a catch.
25. Someone in the House by Barbara Michaels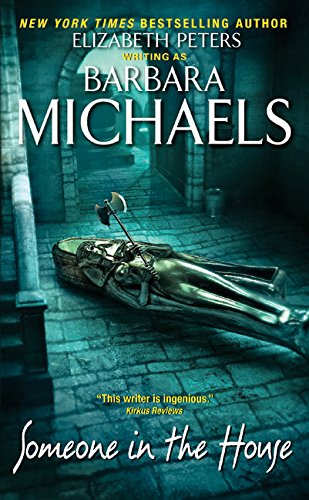 An English Gothic mansion, transported stone by stone to the isolated Pennsylvania hills, Grayhaven Manor calls to Anne and Kevin. Here is the ideal summer retreat—a perfect location from which to write the book they have long planned together.
But there are distractions in the halls and shadows of the looming architectural wonder luring them from their work—for they are not alone. Something lives on here from Grayhaven's shocking past—something beautiful, powerful, and eerily seductive—unlocking the doors of human desire, of fear … and unearthly passion.
26. Autumn Burning Dreadtime Stories by Samantha Gregory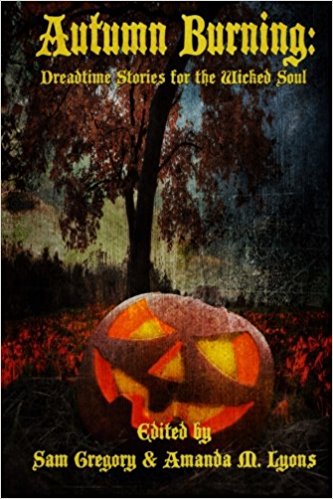 Venture forth into the autumn woods and share in the atmosphere of these Halloween tales. From the dark fantastic to the brutal depths of the imagination you'll find just the classic tone you're looking for from authors like: Andy Bove, Roy C. Booth, Christina Engela, Dona Fox, Samantha Gregory, Jim Goforth, Sharon L. Higa, Stuart Keane, Axel Kohagen, Michael Noe, Essel Pratt, Samuel Reese, Aghori Shiavite, R. J. Spears, and Brian Woods.
27. Thirteen Days to Midnight by Patrick Carman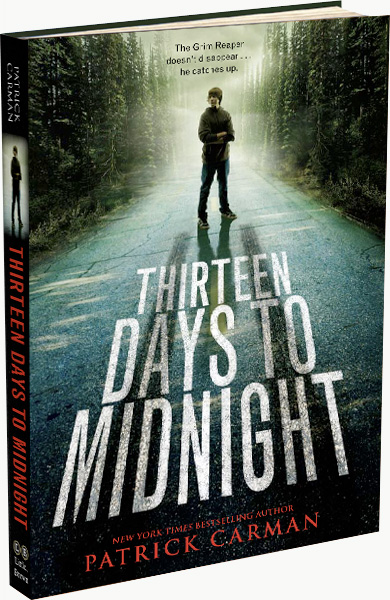 You are indestructible. Three whispered words transfer an astonishing power to Jacob Fielding that changes everything. At first, Jacob is hesitant to use the power, unsure of its implications. But there's something addictive about testing the limits of fear.
Then Ophelia James, the beautiful and daring new girl in town, suggests that they use the power to do good, to save others. But with every heroic act, the power grows into the specter of a curse. How to decide who lives and who dies?
In this nail-biting novel of mystery and dark intrigue, Jacob must walk the razor thin line between right and wrong, good and evil, and life and death. And time is running out. Because the Grim Reaper doesn't disappear. . . . He catches up.
28. Coraline by Neil Gaiman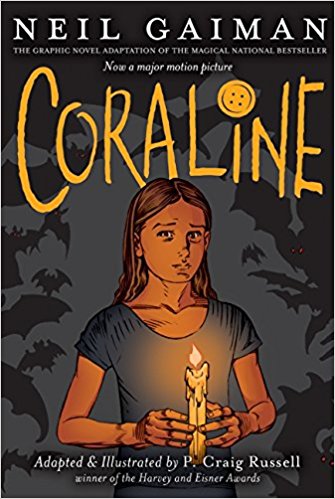 When Coraline steps through a door to find another house strangely similar to her own (only better), things seem marvelous.
But there's another mother there, and another father, and they want her to stay and be their little girl. They want to change her and never let her go.
And finally, here's the iconic Thriller video from Michael Jackson to surely get you in the mood.
Happy Halloween everyone, be safe and have fun!