We're so excited and honored to welcome LovePop Cards who will be giving away some of their amazing cards to some lucky winners who vote on this year's stories.
About Lovepop
When that one-message-fits-all card from the drugstore isn't right. And a text isn't enough. Do something unexpected. Send a Lovepop.
A Lovepop is more than a card. The intricate 3D paper sculptures are designed by naval engineers on cutting edge software and then hand-crafted in the Asian art form of sliceform kirigami.
Whether it's a wedding or a birthday, if you're saying thanks (for not mentioning that thing that happened in Vegas) or celebrating (a co-worker's compulsive love of cats), we've got you covered.
Lovepop founders Wombi Rose and John Wise became best friends at Webb Institute training to become naval architects. After school, the duo traveled to Vietnam where they discovered incredible hand-crafted paper cards.
They headed back to Boston and put the cards in the hands of friends, family, and strangers–and watched. That moment when someone opened a card and saw the paper sculpture revealed for the first time became their obsession, and Lovepop was born.
Exciting News!!! LovePop Cards recently partnered with the Billboard Music Awards
No other than Mr Wonderful himself, Kevin O'Leary invested in LovePop Cards on Shark Tank

Founders of LovePop Cards Wombi Rose and John Wise on Shark Tank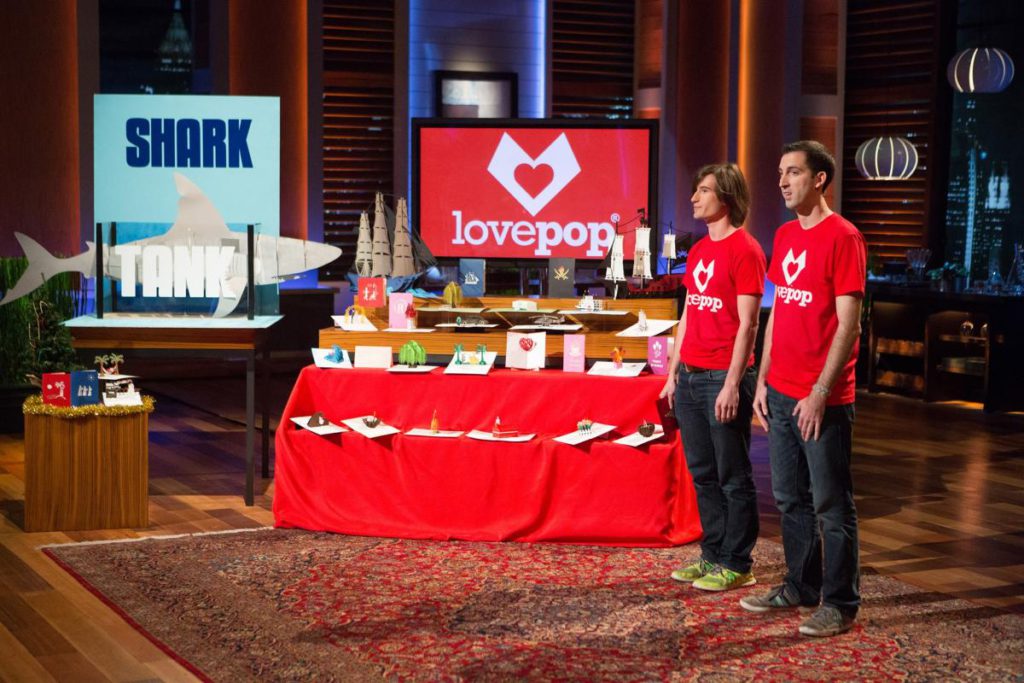 You can visit their website here: https://www.lovepopcards.com/