Book-to-movie adaptions are risky business, many thinking they can never truly capture the essence of the original material. Usually they divide opinion. But for some, like me, it's a feat possible with the right people at the helm…and the satisfaction of seeing iconic characters and stories brought to life on the big screen in a way that honours the original text, storyline and characters is great indeed.
Here are my top 15 picks of books that turned into blockbuster movies, and, at the other end of the spectrum, my bottom-of-the-barrel pick. What book-to-movie adaptions are on your list of blockbusters? And if you've written an amazing novel brimming with thought-provoking complexities and blockbuster potential, would you trust Hollywood to do it justice?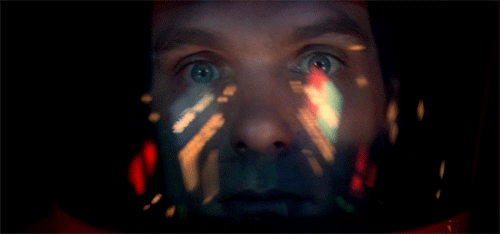 2001: A Space Odyssey (1968)
Partially inspired by Arthur C. Clarke's 1951 short story Sentinel of Eternity
"2001" is a story of evolution. Sometime in the distant past, someone or something nudged evolution by placing a monolith on Earth (presumably elsewhere throughout the universe as well).
Evolution then enabled humankind to reach the moon's surface, where yet another monolith is found, one that signals the monolith placers that humankind has evolved that far. Now a race begins between computers (HAL) and human (Bowman) to reach the monolith placers. The winner will achieve the next step in evolution, whatever that may be.
Apollo 13 (1995)
Based on the 1994 non-fiction book Lost Moon: The Perilous Voyage of Apollo 13 by astronaut James Lovell and journalist Jeffrey Kluger tells the true story of the ill-fated 13th Apollo mission bound for the moon. Astronauts Lovell, Haise and Swigert were scheduled to fly Apollo 14, but are moved up to 13. It's 1970, and The US has already achieved their lunar landing goal, so there's little interest in this "routine" flight.. until that is, things go very wrong, and prospects of a safe return fade.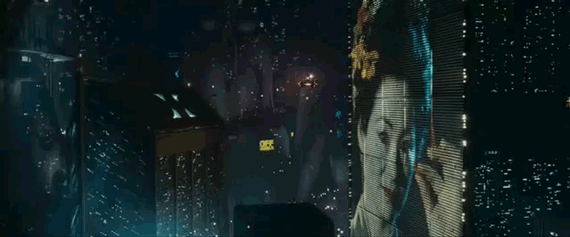 Blade Runner (1982)
Based on the 1974 novel The Bladerunner by Alan E. Nourse
In the futuristic year of 2019, Los Angeles has become a dark and depressing metropolis, filled with urban decay. Rick Deckard, an ex-cop, is a "Blade Runner". Blade runners are people assigned to assassinate "replicants". The replicants are androids that look like real human beings.
When four replicants commit a bloody mutiny on the Off World colony, Deckard is called out of retirement to track down the androids. As he tracks the replicants, eliminating them one by one, he soon comes across another replicant, Rachel, who evokes human emotion, despite the fact that she's a replicant herself. As Deckard closes in on the leader of the replicant group, his true hatred toward artificial intelligence makes him question his own identity in this future world, including what's human and what's not human.
Carrie (1976)
Based on the 1974 novel Carrie by Stephen King
It's nearing the end of the school year. High school senior Carrie White is a social outcast, largely due to being unwise to the ways of the world based on her upbringing. Her mother, Margaret White, is a religious fanatic, her extreme views primarily targeted against sex, which she believes is a sin.
She even believes natural associated processes such as menstruation are a sin, about which she has refused to mention to Carrie. Mrs. White's beliefs were taken to that extreme largely because of her own failed marriage and her husband Ralph long ago having run off with another woman.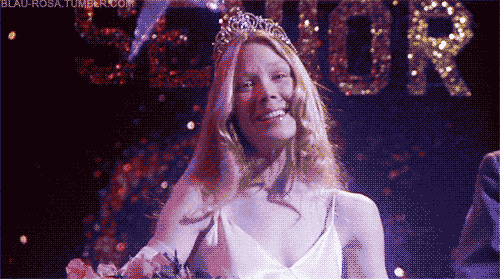 The only adult authority figure who tries to help Carrie with her life is her phys ed teacher, Miss Collins, who is nonetheless warned not to get too close to go against how Mrs. White chooses to raise Carrie, Mrs. White whose beliefs are well known in the community. An impromptu event that happens among Carrie's phys ed classmates against her leads to her classmates being punished.
One of those students, self-absorbed Chris Hargensen, vows revenge against Carrie for that punishment, the method of the revenge associated to the phys ed class incident. Another student however, the popular Sue Snell, begins to feel sorry for Carrie.
In wanting to help her get out of her shell, Sue asks her boyfriend, the equally popular Tommy Ross, to take Carrie to the senior prom instead of her. This move does not sit well with Mrs. White, who in her extreme view believes Carrie will fall prey to sin.
All these competing issues lead to Carrie deciding on an impulse to use a newfound skill to free herself from the figurative chains that have long been placed around her, with tragic consequences.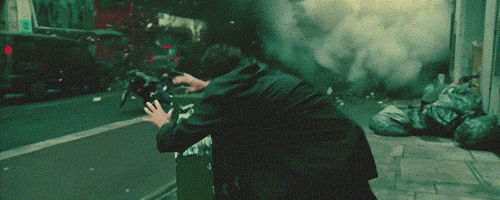 Children of Men (2006)
Based on the 1992 novel The Children of Men by P. D. James
The world's youngest citizen has just died at 18, and humankind is facing the likelihood of its own extinction. Set in and around a dystopian London fractious with violence and warring nationalistic sects, Children of Men follows the unexpected discovery of a lone pregnant woman and the desperate journey to deliver her to safety and restore faith for a future beyond those presently on Earth.
Dances with Wolves (1990)
Based on the 1988 novel Dances with Wolves by Michael Blake
Lt. John Dunbar is dubbed a hero after he accidentally leads Union troops to a victory during the Civil War. He requests a position on the western frontier, but finds it deserted.
He soon finds out he is not alone, but meets a wolf he dubs "Two-socks" and a curious Indian tribe. Dunbar quickly makes friends with the tribe, and discovers a white woman who was raised by the Indians. He gradually earns the respect of these native people, and sheds his white-man's ways.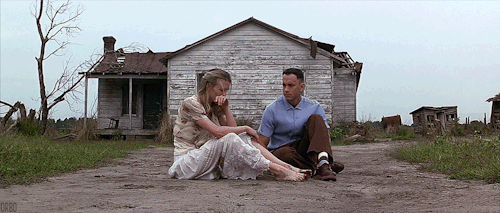 Forrest Gump (1994)
Based on the 1986 novel Forrest Gump by Winston Groom
Forrest Gump is a simple man with a low I.Q. but good intentions. He is running through childhood with his best and only friend Jenny. His 'mama' teaches him the ways of life and leaves him to choose his destiny.
Forrest joins the army for service in Vietnam, finding new friends called Dan and Bubba, he wins medals, creates a famous shrimp fishing fleet, inspires people to jog, starts a ping-pong craze, creates the smiley, writes bumper stickers and songs, donates to people and meets the president several times.
However, this is all irrelevant to Forrest who can only think of his childhood sweetheart Jenny Curran, who has messed up her life. Although in the end all he wants to prove is that anyone can love anyone.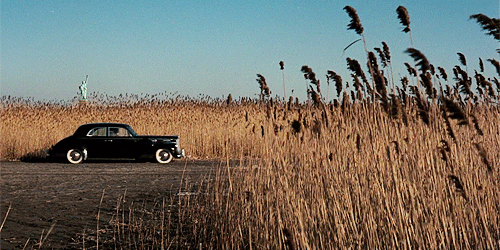 The Godfather (1972)
Based on the 1969 novel The Godfather by Mario Puzo
When the aging head of a famous crime family decides to transfer his position to one of his subalterns, a series of unfortunate events start happening to the family, and a war begins between all the well-known families leading to insolence, deportation, murder and revenge, and ends with the favorable successor being finally chosen.
The Green Mile (1999)
Based on the 1996 novel The Green Mile by Stephen King
Death Row guards at a penitentiary, in the 1930's, have a moral dilemma with their job when they discover one of their prisoners, a convicted murderer, has a special gift.
The Hunt for Red October (1990)
Based on the 1984 debut novel The Hunt for Red October by Tom Clancy
Soviets create a new nuclear submarine that runs silent due to a revolutionary propulsion system. Russian sub captain defects, goal of taking it to the U.S.A. to prevent the Russians from using the sub to wreak nuclear (missile) war against the U.S. Lots of plot turns and twists in this high-tech thriller.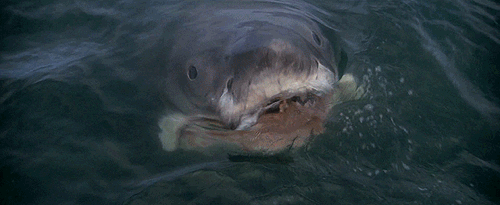 Jaws (1975)
Based on the 1974 novel Jaws by Peter Benchley
It's a hot summer on Amity Island, a small community whose main business is its beaches. When new Sheriff Martin Brody discovers the remains of a shark attack victim, his first inclination is to close the beaches to swimmers. This doesn't sit well with Mayor Larry Vaughn and several of the local businessmen.
Brody backs down to his regret as that weekend a young boy is killed by the predator. The dead boy's mother puts out a bounty on the shark and Amity is soon swamped with amateur hunters and fisherman hoping to cash in on the reward. A local fisherman with much experience hunting sharks, Quint, offers to hunt down the creature for a hefty fee. Soon Quint, Brody and Matt Hooper from the Oceanographic Institute are at sea hunting the Great White shark. As Brody succinctly surmises after their first encounter with the creature, they're going to need a bigger boat.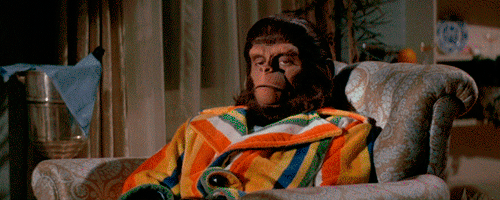 Planet of the Apes (1968)
Based on the 1963 French novel La Planète des Singes by Pierre Boulle
Taylor and two other astronauts come out of deep hibernation to find that their ship has crashed. Escaping with little more than clothes they find that they have landed on a planet where men are pre-lingual and uncivilized while apes have learned speech and technology.
Taylor is captured and taken to the city of the apes after damaging his throat so that he is silent and cannot communicate with the apes.
Schindler's List (1993)
Based on the1982 novel Schindler's Ark by Thomas Keneally
Oskar Schindler is a vainglorious and greedy German businessman who becomes an unlikely humanitarian amid the barbaric German Nazi reign when he feels compelled to turn his factory into a refuge for Jews.
Based on the true story of Oskar Schindler who managed to save about 1100 Jews from being gassed at the Auschwitz concentration camp, it is a testament to the good in all of us.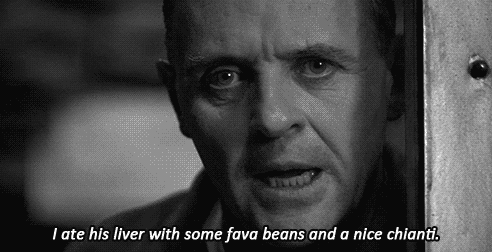 The Silence of the Lambs (1991)
Based on the 1988 novel The Silence of the Lambs by Thomas Harris
FBI trainee Clarice Starling works hard to advance her career, including trying to hide or put behind her West Virginia roots, of which if some knew would automatically classify her as being backward or white trash.
After graduation, she aspires to work in the agency's Behavioral Science Unit under the leadership of Jack Crawford. While she is still a trainee, Crawford does ask her to question Dr. Hannibal Lecter, a psychiatrist imprisoned thus far for eight years in maximum security isolation for being a serial killer, he who cannibalized his victims.
Clarice is able to figure out the assignment is to pick Lecter's brains to help them solve another serial murder case, that of someone coined by the media as Buffalo Bill who has so far killed five victims, all located in the eastern US, all young women who are slightly overweight especially around the hips, all who were drowned in natural bodies of water, and all who were stripped of large swaths of skin.
She also figures that Crawford chose her as a woman to be able to trigger some emotional response from Lecter. After speaking to Lecter for the first time, she realizes that everything with him will be a psychological game with her having often to read between the very cryptic lines he provides. She has to decide how much she will play along as his request in return for talking to him is to expose herself emotionally to him.
The case takes more dire turns when a sixth victim is discovered, this one from who they are able to retrieve a key piece of evidence if Lecter is being forthright as to its meaning. A potential seventh victim is high profile Catherine Martin, the daughter of Senator Ruth Martin, which places greater scrutiny on the case as they search for a hopefully still alive Catherine.
Who may factor into what happens is Dr. Frederick Chilton, the warden at the prison, he an opportunist who sees the higher profile with Catherine, meaning a higher profile for himself if he can insert himself successfully into the proceedings.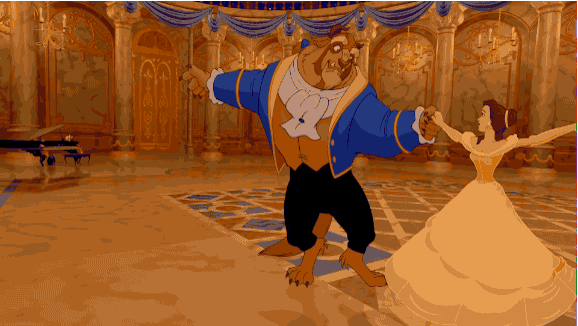 Beauty and the Beast (1991)
Based on the 1740 French fairy tale La Belle et la Bête by Gabrielle-Suzanne Barbot de Villeneuve as part of La Jeune Américaine et les contes marins
Having lived a life in selfishness, a young prince is cursed by a mysterious enchantress to having the appearance of a monstrous beast. His only hope is to learn to love a young woman and earn her love in return in order to redeem himself.
Years later, his chance shows itself when a young maiden named Belle offers to take her ill father's place as his prisoner. With help from the castle's enchanted staff, Belle learns to appreciate her captor and immediately falls in love with him. Back in the village however, an unscrupulous hunter has his own plans for Belle.
Now for the worst.
The Island of Dr. Moreau (1996)
Based on the 1896 novel The Island of Doctor Moreau by H. G. Wells
Set in the year 2010, Dr. Moreau has successfully combined human and animal DNA to make a crossbreed animal. Well, as usual, something goes wrong and David Thewlis must try to stop it before it is too late.
Originally rated R, but cut by director Frankenheimer to allow "a wider audience". Probably not a good move. The 1977 version was somewhat better, but far from noteworthy.
A big thanks to Carl Daoust for this guest post. Carl is the author of The Boy Who Set Fire to the Bible and a Top 10 finalist in the 2015 edition of the World's Best Story contest.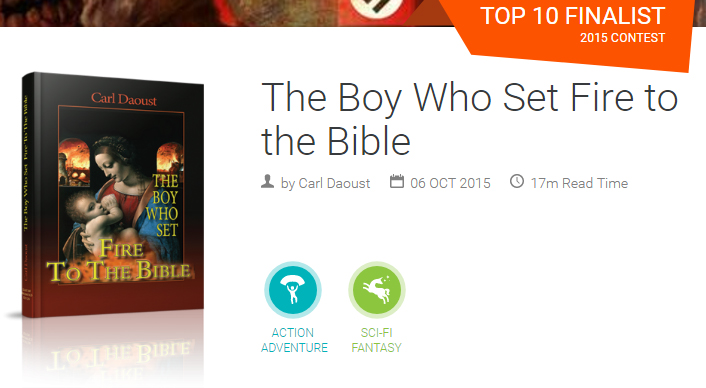 Book Website: www.boysetfiretobible.com
Check out a sample chapter of The Boy Who Set Fire to the Bible