If you are looking for an intellectual thriller to read and/or watch then Queen Of The South is the perfect choice.
I lost quite a bit of sleep since I could not put the book down and had to binge-watch the Netflix series, but it was certainly worth it. I truly can call this a masterpiece. It has all the ingredients of The Godfather and Scarface with a pinch of Mission Impossible and a dash of Charlie's Angels to keep things intriguing. The book and TV series brings you into a frightening and yet fascinating look at the international business of transporting drugs as well as an engaging story of a woman who is good by nature but must be and do evil things in order to keep alive.
The story written by Arturo Pérez-Reverte revolves around Teresa Mendoza who suddenly finds herself all alone and running for her life after her boyfriend Guero Davila engaged in drug-smuggling for local cartels is caught playing both sides and killed as a result when he is found out. Teresa is left with a gun and a notebook that she is forbidden to read and knowing she is next on the kill list is forced to leave Mexico. And so begins a new dark and ugly world for Teresa where each day is a fight to stay alive.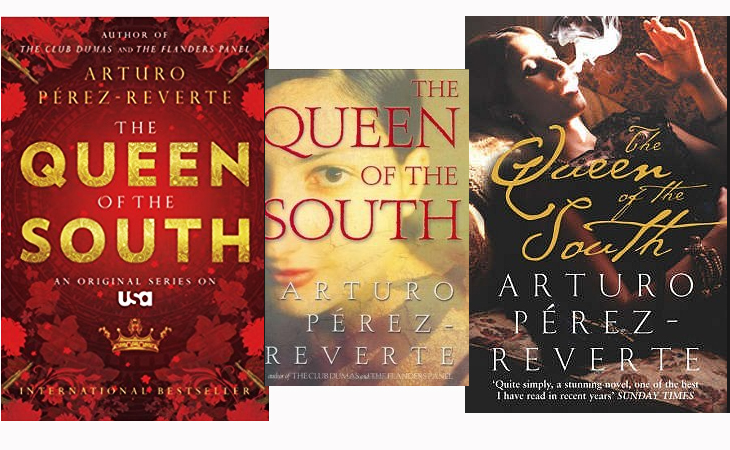 Arturo Pérez-Reverte's novels have been published in over fifty countries including The Flanders Panel, The Club Dumas, The Fencing Master, The Seville Communion, The Nautical Chart, Queen of the South and What We Become.
Her reign is just beginning. #QueenOfTheSouth pic.twitter.com/srUDN6haCX

— Queen of the South (@QueenOnUSA) August 18, 2017