What are your favorite mystery/horror stories?
I like creature features especially. I like Stephen King, H.P. Lovecraft, Poe, Lumley, Derlith, etc.
What inspired you to pen your first novel?
I had two shorts accepted to Vamptasy Publishing, which really showed me that if I can get my shorts accepted I can get a novel. So I started writing. It really gave me the inspiration to start and finish the book.
Your book HER FINAL SLEEP takes place in the small town of Pine Lake where some say they hide something evil in their old house just outside of town. The main character, Kyle Van Velt and his friends are about to have a run in with Her Final Sleep, with disastrous consequences. Can you tell us a little more about the story?
Well the story is based, partly, on my brief time as a struggling musician. The story focuses on how many female musicians are judged only on their looks and not their musical skill. I thought, what if that beauty was hiding something sinister? What if they used that beauty to take advantage of others?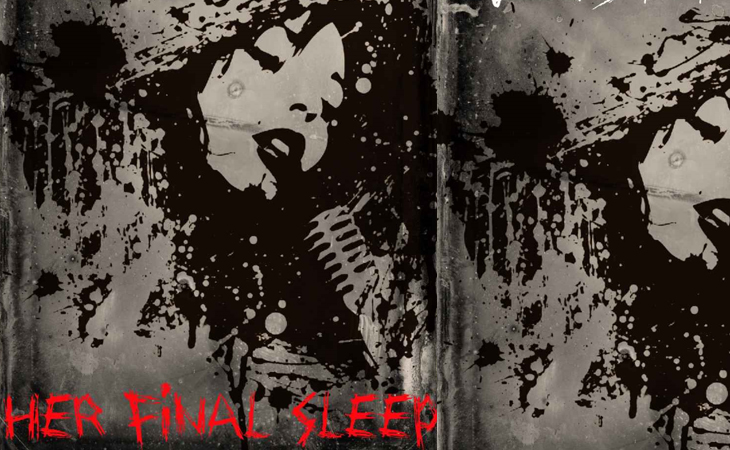 How do you develop your plots and characters? Do you use any set formula?
I like to really develop characters as much as I can, really make them feel real. I don't really use any set formula, more like I just do what feels like a real person, mainly based on actual people I have experienced in my life.
What, in your opinion, are the most important elements of good writing?
Keeping the reader interested, having well-developed, three dimensional characters and having a well-rounded story, among others. If people like your story and stay interested all the way through, that's good writing.
What are the ingredients of a blockbuster story?
Same as above I would say.
How would you increase literacy?
Dedicate more money to education, as opposed to say, war and military. Spend more money on keeping people interested in actually wanting to learn.
Do you have any advice to aspiring writers?
Read and write as much as possible, always work to hone your craft and to learn as much as possible, and keep submitting to publishers.
Any exciting news/hints about your upcoming projects?
I am currently working on my next book, which will hopefully be a novel. It will also be a horror, but a different kind of horror. This one will be more of a real-life type horror that could actually happen, as opposed to more of a supernatural horror.
You can find out more about Joe and his book here:    smarturl.it/ufmag8