Jurassic Park written by Michael Crichton was first published in 1990 with a sequel titled The Lost World, also written by the same author published in 1995. In 1993, Steven Spielberg adapted the book into the blockbuster film Jurassic Park, followed by the book's sequel, The Lost World in 1997. This Friday marks the fifth movie adaption of the novel with the premiere of Jurassic World: Fallen Kingdom.
Official Synopsis: Three years after the destruction of the Jurassic World theme park, Owen Grady and Claire Dearing return to the island of Isla Nublar to save the remaining dinosaurs from a volcano that's about to erupt. They soon encounter terrifying new breeds of gigantic dinosaurs, while uncovering a conspiracy that threatens the entire planet.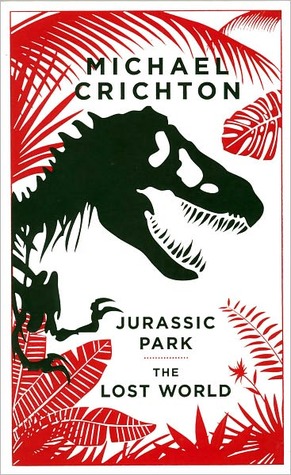 Production: A Universal Pictures release of a Universal Pictures, Amblin Entertainment, The Kennedy/Marshall Company, Perfect World Pictures, Legendary Entertaintainment release. Producers: Frank Marshall, Belén Atienza, Patrick Crowley. Executive producers: Steven Spielberg, Colin Trevorrow, Thomas Tull.
Crew: Director: J.A. Bayona. Screenplay: Colin Trevorrow, Derek Connolly. Camera (color, widescreen): Oscar Faura. Editor: Bernat Vilaplana. Music: Michael Giacchino.
With: Chris Pratt, Bryce Dallas Howard, Jeff Goldblum, Ted Levine, James Cromwell, Toby Jones, BD Wong, Rafe Spall, Daniella Pineda, Geraldine Chaplin, Kamil Lemieszewski, Justice Smith, Peter Jason.