Spider Man Spider Man does whatever a spider does…
Spider-Man is a fictional superhero published by Marvel Comics. The character was created in 1962 by writer-editor Stan Lee and writer-artist Steve Ditko, and first appeared in the comic book Amazing Fantasy #15 (Aug. 1962).
First appearance of Spider Man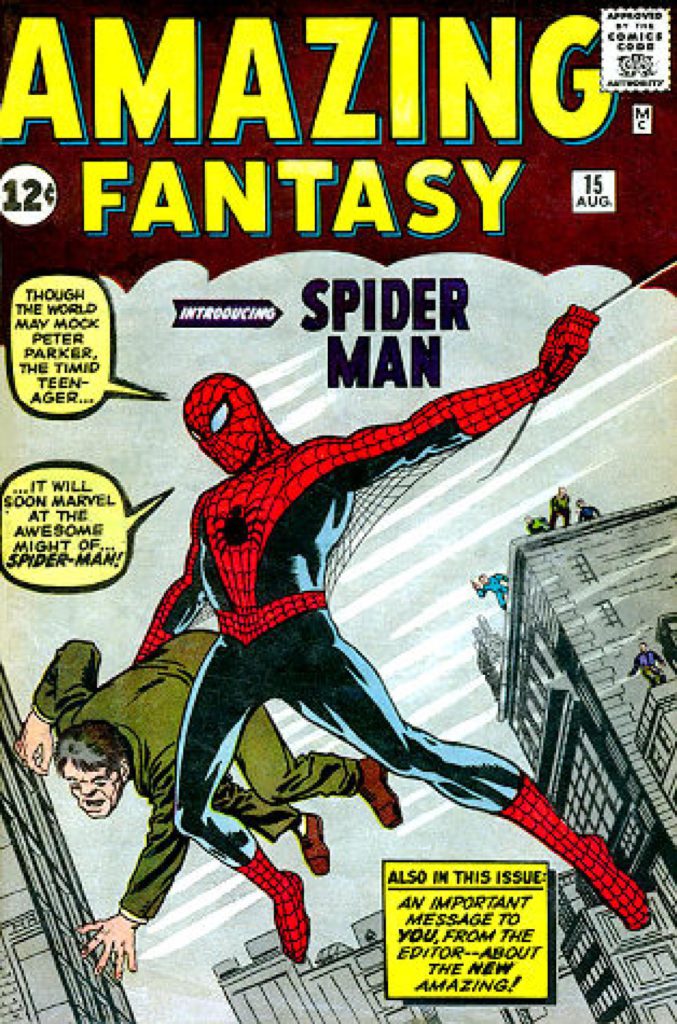 Endless Spider Man merchandise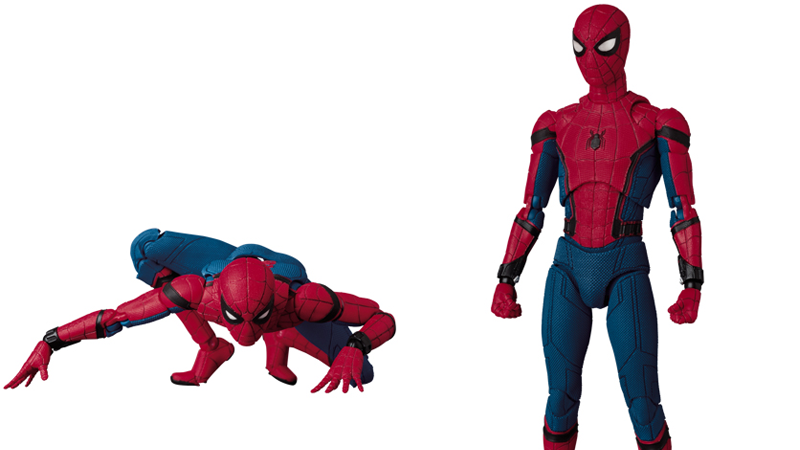 Spider-Man: Turn Off the Dark is a 2010 musical with music and lyrics by U2's Bono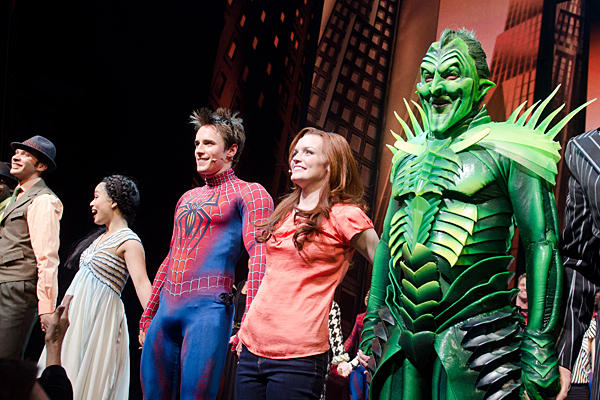 Peter Parker aka Spider Man was conceived as an orphan being raised by his Aunt May and Uncle Ben in New York City dealing with everyday teenager struggles of adolescence as well as a costumed crime-fighter with super strength and the ability to cling to most surfaces, shoot spider-webs and react to danger quickly with his "spider-sense".
What made Peter Parker so likable was the stories dealing with rejection, inadequacy, and loneliness" which young readers could relate to.
At the beginning Spider Man did not have any sidekicks or mentors such as Iron Man or Captain America so he had to rely on himself to become a hero giving life to the famous line "with great power there must also come great responsibility" spoken by his Uncle Ben.
Spider Man is blockbuster franchise, he has appeared in countless forms of media including video games, toys, a musical, several animated television series, and of course the big screen movies.
The 1960's animated TV show opening credits // "in color" was a big thing then 🙂
Spider Man portrayed by actor Tobey Maguire (2002–2007)
Spider Man portrayed by actor Andrew Garfield (2012–2014)
And of course the new reboot of Spider Man opening this Friday July 7, 2017
This Friday, experience the "fastest, funniest, superhero movie of the summer!" #SpiderManHomecoming https://t.co/a76wDBCYDa ?️ pic.twitter.com/S9ZROO11rF

— Spider-Man (@SpiderManMovie) July 4, 2017