Born in Chicago on February 17, 1917, Sydney Sheldon began writing as young as the age of ten, selling a poem for $10. Since then, he has earned much more with almost all his books being number-one international bestsellers.
During the early 1960s Sheldon decided to turn his writing towards television by producing "The Patty Duke Show," (that starred Duke playing two identical cousins). Sheldon was also the first writer to write almost every single episode of a TV series for seven years.
"I Dream of Jeannie," was Sheldon's next series which he created as well as produced. The show was a hit and lasted five seasons, 1965-1970. The show's premise concerned an astronaut, played by Larry Hagman, who lands on a desert island and discovers a bottle containing a beautiful, 2,000-year-old genie, played by Barbara Eden, and after years of comedic adventures eventually marries her.
According to Sheldon it was during his last year of writing for "I Dream of Jeannie," that he decided to try his first novel, The Naked Face, named "the best first mystery of the year" by the New York Times and received an Edgar Award.
Sheldon's books continued to be on the best-seller lists, often reigning on top for months at a time. The most popular titles include The Best Laid Plans, Nothing Lasts Forever, The Stars Shine Down, The Doomsday Conspiracy, Memories of Midnight, The Sands of Time, Windmills of the Gods, If Tomorrow Comes, Master of the Game, Rage of Angels, Bloodline, A Stranger in the Mirror, and The Other Side of Midnight.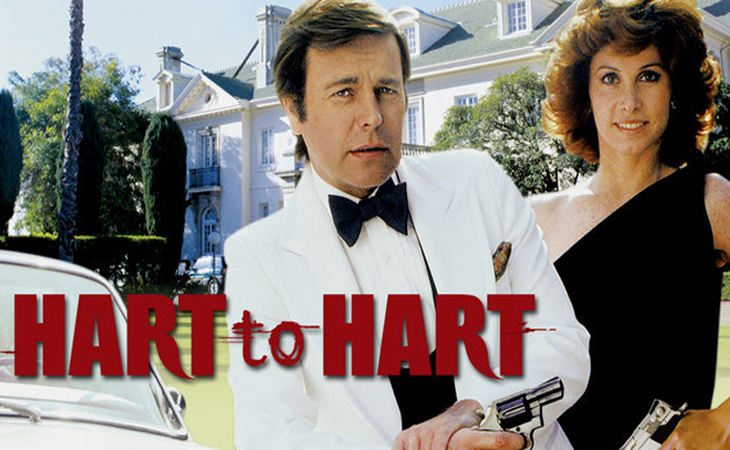 In 1979, Sheldon created the hit TV show Hart to Hart starring Robert Wagner and Stefanie Powers as Jonathan and Jennifer Hart, a wealthy couple who moonlight as amateur detectives. It ran on ABC television from 1979 to 1984.
Several of his novels became television miniseries earning him a Tony, an Oscar, and an Emmy.
Sheldon died January 30, 2007 survived by his daughter, author Mary Sheldon.