A huge thank you to the thousands of writers and readers who made our 2017 edition of the contest a sensational hit!
Here are the top 10 finalists (not in any particular order).
1. Anomaly of the Red Lark Café by Victoria Roberts Siczak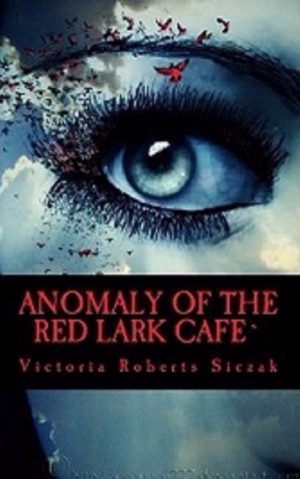 Synopsis
Kindred souls become intertwined with each other for lifetimes, and past life memories often are revealed through dreams. Plagued by reoccurring dreams since childhood, Cat and Duke are given a chance to find out what their haunting visions mean, by journeying back into the era of the Civil War.
A small café in Tennessee contains a mystic avenue of an extraordinary magic, mystique and spiritualism. With the help of the owner Cherokee Charlie and other unique mysterious people, they endeavor to find the meaning of their existence. However there are unforeseen dangers not only from enemy soldiers, renegade Indians and mountain men, there is also an entity the Cherokee call a Shadow Walker. This shadowy shape shifter wants what it has not of its own…their souls!
2. Halley's Casino by Mark Fahey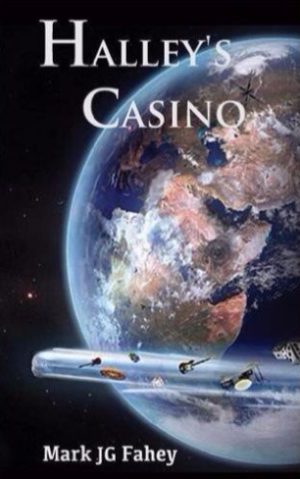 Synopsis
Halley's Casino is set in 1986. 26-year old Nebula Yorker (Neb to his friends), is patiently awaiting the return of Halley's Comet. He is about to discover that the world is not what it seems.
Upon the arrival of Halley's Comet, Neb is confronted by a mysterious stranger who literally swoops out of the night sky. What happens next will change the course of Neb's life and that of all he befriends.
This stranger (Mr. Tict) reveals to Neb that Halley's is not a comet at all, but an Intergalactic Casino that has been posing as a comet for countless years. Mr. Tict is the Concierge of the Casino and he has come back to Earth to recruit Neb as his assistant.
What happens next is an eye-opening experience for young Neb that no one on Earth can imagine. It can only be explained by watching old Star Trek reruns, while eating cheese sandwiches and drinking hot chocolate. From androids with attitude to a vast assortment of alien beings and historic individuals, with a touch of time travel from ancient Babylon to 1757 London and back to Rome of 12 BCE, Neb soon learns that his past, present and future have always lain in the stars above.
It's a rock and roll ride chock full of chaos, a formidable nemesis, drama, satire, humour, death and new beginnings, with revelations that Neb never saw coming.
Even John Lennon is amused!
Starting out on a quiet evening of star gazing, Nebula Yorker finds himself caught up in the most extraordinary time travel and planet saving adventure of a lifetime.
And that's only the beginning of what is to come.
Think Hitch Hikers Guide meets Red Dwarf meets Bill & Ted
meets Dr Who meets The Stainless Steel Rat meets Star Trek
for tea and a chat.
3. The Spirit Within Club, Volume 2 by Sahar Sabati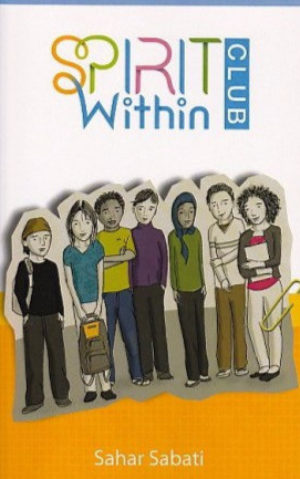 Synopsis
Arwen and his friends are often told that because they are "only" eleven years old, they can't really do much to make the world a better place. But that didn't stop them from forming, last year, a club—The Spirit Within Club—which focuses on the spirit within each of us that makes us the same and enables us to do so much good for the world.
Of course, the path to bettering the world is not just filled with laughter and joy. There are a lot of bumps that Arwen and his friends have to learn to navigate. Building on what they learned in the first volume of the series but written to be enjoyed as a standalone, this second volume (of seven that will take them through high school) focuses on the general feeling is one of excitement tinged with anxiety that defines the last year of elementary school.
Arwen's parents are having marital difficulties even as his workload increases substantially, and he deals with it by burying his head in the sand. Zeke is relieved that his chronic health problems seem to be doing better only to be shocked, late in the school year, by some very bad news. Egan's membership in the Spirit Within Club is taking its toll on his friendships at his family's Buddhist Temple. Marco is trying to keep detached from everything since his family moves a lot only to be told by his parents that this time, they are going to be sticking around, making him wonder how much he missed out on in a bid not to get hurt.
Aiko is still dealing with the consequences of having changed so much from outgoing and chatty to quiet and introverted. Zafirah's life is a little easier this year what with her Dad having a job and all, but there are still some difficulties to life as a Muslim girl—such as the ridiculously flat hair under her headdress. Ghada is having some major issues with the dichotomy between what her Bahá'í Faith teaches and the reality around her.
The club's newest member, MaSovaida, is also having similar issues, such as not understanding how the house of a devout Christian family like hers was robbed. And the club learns that perhaps they are not as inclusive when one of their schoolmates, Frank, calls them out for not including him in their activities despite his interest.
But, with the help of two special mentors, their parents, and each other, Arwen and his friends prevail and end the year ready to take on even more.
4. Within Bounds by Amanda Augello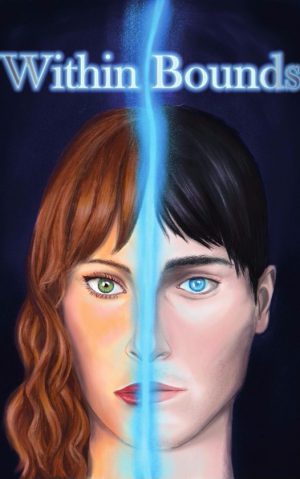 Synopsis
When Arisa Constince was seventeen, she lost both parents in a car accident. She spent most of her days studying by herself, but always felt like she was being watched. Arisa grew into a paranoid, twenty-one year old with four locks and a house alarm in a luxury condominium.
Every day was typical until a man named Jax Lhen appeared in her bolted down home claiming to be from another planet called Areku. Arisa was apprehensive as she learned that he arrived on Earth by traveling through alternate planes just so he could meet her.
*Why me?* Arisa asks herself as the alien charms his way into her life and teleports in on her dates with other men. A long forgotten memory might just be the answer to Arisa's question. Jax Lhen may have more secrets than he leads on…
Together, they must face their pasts and find a way to coexist despite the danger that awaits them and surrounds their two planets.
5. I'm Yours… Forever… by Samragngi Roy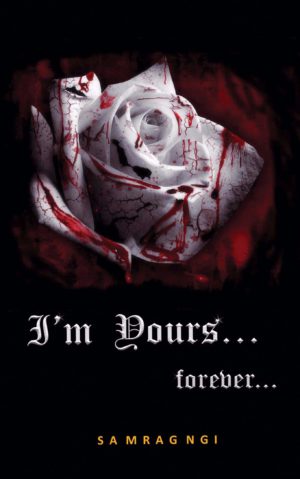 Synopsis
Set in the fictional land of Pegasus, the story is about Rose Haydon, a seventeen-year-old orphan, living a hard life with her Granny and her sister Crystal, who is mentally decrepit and an astral traveller as well. Besides attending school, Rose has a gruelling routine- part time job, chores at home, schoolwork, providing for the daily household expenses and saving the greater part of her income for Crystal's brain surgery. Her only comfort zone is Robby, a millionaire's heir, her best friend, who she met three years ago quite by chance when he first came to live in Pegasus with his aunt.
Robert Williams, Robby, the sapphire-eyed millionaire's son with looks 'befitting those of an artist's canvas' is definitely the hottest topic in Pegasus High School. An ambitious genius with exemplary soccer skills and an inscrutable magnetism, he is quite "the perfect PRINCE CHARMING that the immature little dolls dreamt about".
However, Robby is hugely oblivious to all that drool and prefers carrying a grave, 'Mercurian image' within the walls of the school. But, to the envy of all the 'female inhabitants' of PHS, there's none so adorable, caring, hilarious and overprotective as he, when it comes to the aloof, detached and rather reticent, Rose Haydon, who, though an 'alien' to all, is quite the contrary in Robby's presence.
The much-envied camaraderie between Rose, the narrator, a seventeen-year-old orphan and Robby, the rich, dazzling Apollo, takes an unusual turn when he tries to hold back a dark, impenetrable secret. Nothing that Rose can do, helps her get to the bottom of his unspoken agony and it wrecks her mental peace, leaving her restless and distraught. As time speeds past, Rose gets her 'new beginning' but her life shatters beyond repair soon after when she learns that he has to leave.
"Rose?" he called… finally.
I didn't answer.
He simply put his arm around my shoulder and pulled me to his side. My heart yearned to hold him yet my eyes chose to avoid his gaze. He didn't break the silence…
His body was exceptionally warm and tense. His muscles were stiff beneath the skin. The same fear crept back to me. A fear of losing him. How I hated myself! I was aiming to touch the stars with a broken wing…"
Robby leaves with a promise but little is she aware of the lurking inevitability waiting at hand, grinning a bone-chilling grin and smiting all the threads of her innocent dreams.
Recounted in the fictional land of Pegasus, the romantic thriller also explores a rare psychic ability in the character of 'Crystal', Rose's little sister, that lends a surreal aura to the dark mystery that unfolds as the pages are turned.
Want to unravel the mysteries?…
"I'm Yours… Forever…" is just what you need to lose yourself in the world of fiction which redefines 'Love' and takes you on a thrilling roller-coaster ride…
6. Love Vision: Your Personal Guide to Living a Life You Love by Heather Beasley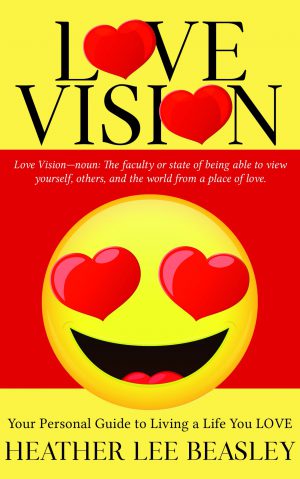 Synopsis
When I was twenty-three years old, I made the personal decision to undergo LASIK eye surgery to free myself from wearing glasses and contacts. In high hopes of gaining 20/20 vision, I was left beyond devastated after the surgery went wrong and I was left to live in a LASIK nightmare.
Just when I thought my life was over, it was truly just beginning. God had a bigger plan. This one decision changed the course of my destiny. I was given a new sense of vision—"LOVE VISION."
Love Vision is an intimate story about my vision loss and how I was given a special gift: a new sense of vision that opened the eyes of my heart. I will take you on a personal journey, one in which I confront tragedy, fears, and demons after my Lasik nightmare. You will see how the power of "Love Vision" allows me to transform pain into a passion for finding restoration for my mind, body, and soul.
I will share with you the secrets, tools, and resources I discovered that enabled me to find hope, healing, and vision. This is a must-read for our generation! We are living in a society that brainwashes us daily about what we must do to achieve personal success, physical beauty, power, and happiness. Our minds, belief systems, and the way in which we view the world have been polluted.
We are a generation without a VISION! The message contained within Love Vision will touch your heart and awaken you to the truth that you're chosen for a higher calling and purpose. It will give you a new perspective that will allow you to view yourself, others, and the world from a place of love. It's time to get your Love Vision on!
7. While Gods Whisper by Kylen Coetzee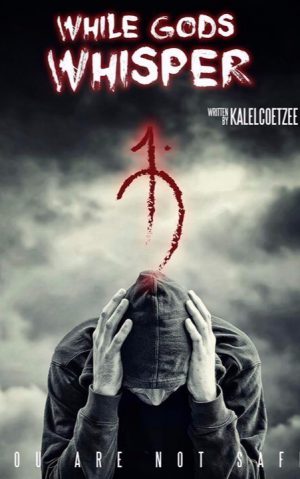 Synopsis
Gods can be made… this is the whispers that a psychopathic killer hears. As he goes on the hunt and begins his transformation, Kol, a detective with dangerous secrets, hunts him down and tries to prevent the second age of Gods. They are among us still, the ancient ones…. and none of us are safe.
While God's Whisper is a story of serial killers, primal gods, betrayal, murder, intrigue, lies and a lot of dark emotion. It mixes modern thriller with fresh new mythology that is brutal, intense and captivating.
8. Fate of Mercy, Fate of War by Jesse Weiner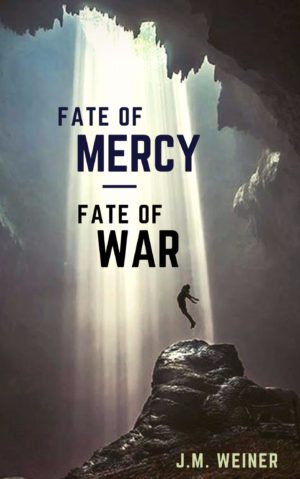 Synopsis
When NYSA discovers that she is a Wonder-Weaver, a rare and powerful magician, she must earn the trust of taciturn guard KEIR to escape their city before her power is leashed to its corrupt officials. Yet Keir has his own deadly secret— he isn't who he says he is, nor does he want to leave.
The two teens become begrudging allies when they discover that the lethal fever spreading through the poorest quarter of their city is actually a mass poisoning. If they can't find a cure and expose the murderers, it will bring their city to the brink of war.
This is the first in a two book series.
9. Steam Legion by Cleigh Currie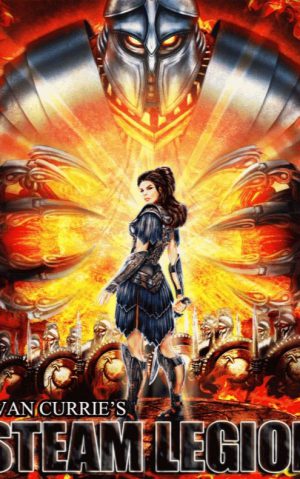 Synopsis
Set a few decades into the Common Era, Steam Legion follows the quest of Dyna of Sparta as she works to defend her Library and City from the Zealot uprising that has been goaded and exacerbated by the actions of Rome.
Cut off from their rightful defenders, the city's inhabitants now depend on the genius of the Library's Master, and his last protege to protect them and the countryside around them.
10. Heart of the Highlands: The Beast by April Holthaus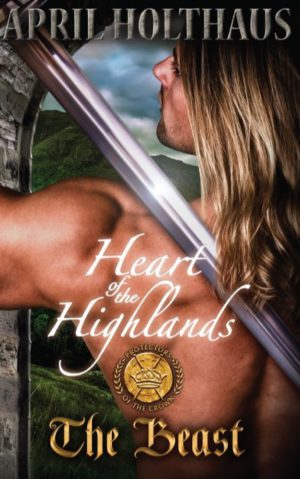 Synopsis
For hundreds of years, Scotland has battled the English for their freedom. Now, they face a new enemy. In a divided world between politics and religion, the young King James V faces the threat of his own people rebelling against him. As civil war breaks out among the Highland clans, James recruits a secret group of warriors for protection. He calls them the Protectors of the Crown.
Ian MacKay has one mission; to defend the crown no matter the cost. Along with his men, Ian's mission is to hunt down one of the most dangerous men in the Highlands. But when the daughter of an enemy enters his life, his heart becomes captured instead.
Keira Sinclair has lived a life of peace and simplicity until now. With her clan on the verge of losing everything, she is forced to wed a Laird from a neighboring clan to ensure that hers survives. During her travels to her new home, her carriage is attacked and Keira is taken hostage by a ruthless man.
Caught in the middle of a war that she does not understand, will Keira's secrets be safe, or will she succumb to the Highland warrior who now threatens to capture her heart?