Whether for business, personal development or inspiration, these books are well worth the read.
1. How to Get Rich – Felix Dennis
Felix Dennis is an expert at proving people wrong. Starting as a college dropout with no family money, he created a publishing empire, founded Maxim magazine, made himself one of the richest people in the UK, and had a blast in the process.
How to Get Rich is different from any other book on the subject because Dennis isn't selling snake oil, investment tips, or motivational claptrap. He merely wants to help people embrace entrepreneurship, and to share lessons he learned the hard way. He reveals, for example, why a regular paycheck is like crack cocaine; why great ideas are vastly overrated; and why "ownership isn't the important thing, it's the only thing."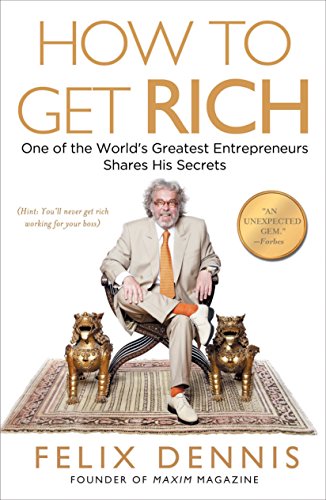 2. The Smartest Investment Book You'll Ever Read – Daniel R. Solin
This book will change the way you think about investing-and the results will prove it!
"This is the simple hands-on, how-to and why book many readers have been looking for."
-Scott Burns, syndicated columnist
Daniel Solin cuts through the financial hype to show you exactly how to invest-with an easy-to-follow four-step plan that lets you create and monitor your investment portfolio in ninety minutes or less…and put your investment earnings in the top 5 percent of all professionally managed money.
If you want to gamble, go to Las Vegas-or try stock picking and market timing. If you want to be a Smart Investor, follow this effortless and effective plan.
"The Smartest Investment Book You'll Ever Read will provide the enlightenment and gumption to free yourself from the clutches of the investment industry and the wisdom and direction necessary to get yourself back on track."
-William Bernstein, author of A Splendid Exchange and The Four Pillars of Investing
Every day you wait costs you money. Take control of your financial future now!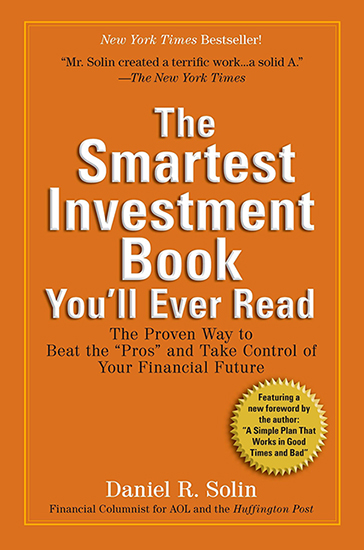 3. Rich Dad Poor Dad – Robert T. Kyosaki
Rich Dad Poor Dad is Robert's story of growing up with two dads — his real father and the father of his best friend, his rich dad — and the ways in which both men shaped his thoughts about money and investing.
The book explodes the myth that you need to earn a high income to be rich and explains the difference between working for money and having your money work for you.
In the 20th Anniversary Edition of this classic, Robert offers an update on what we've seen over the past 20 years related to money, investing, and the global economy.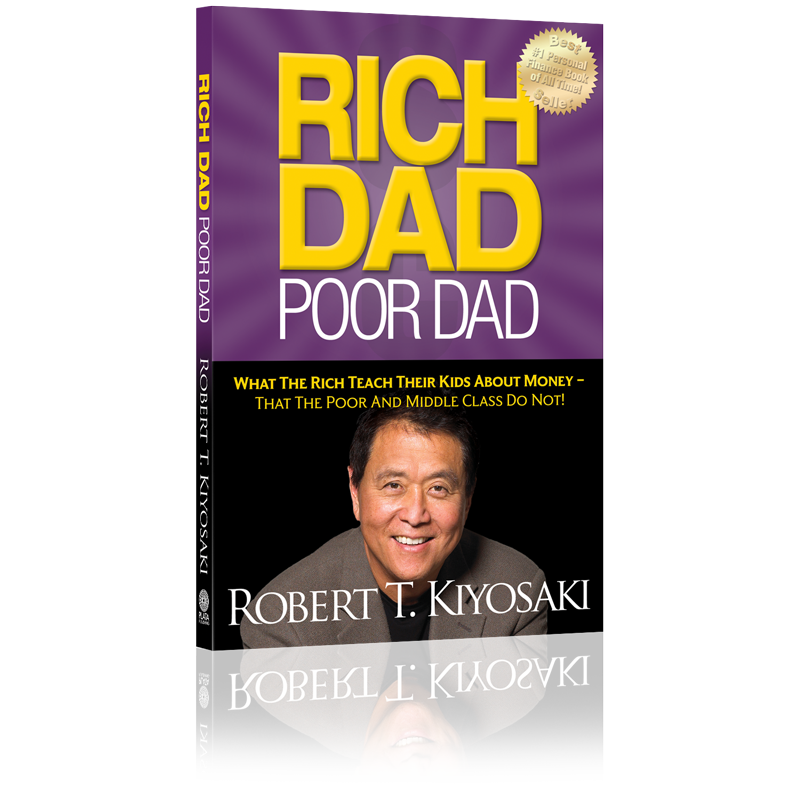 4. The Millionaire Next Door – Thomas Stanley & William Danko
The bestselling The Millionaire Next Door identifies seven common traits that show up again and again among those who have accumulated wealth. Most of the truly wealthy in this country don't live in Beverly Hills or on Park Avenue-they live next door. This new edition, the first since 1998, includes a new foreword for the twenty-first century by Dr. Thomas J. Stanley.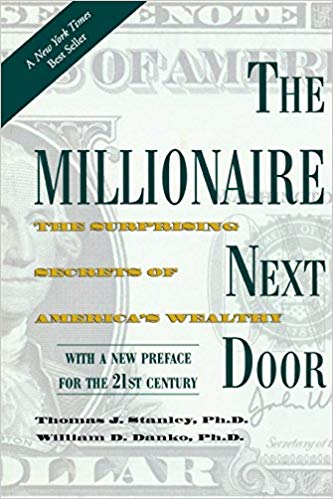 5. Work Less, Live More – Bob Clyatt
Many people long for an alternative to the daily grind, and this book shows them how to achieve it, step by step.
Work Less, Live More teaches how to make early semi-retirement work, built on: "X sensible spending "X a rational investing method based on Nobel Prize winning research "X a safe lifelong withdrawal rate system, and "X psychological adjustments needed to live a life outside the dominant culture of consumption and overwork.
The author, who gained financial independence at age 42 and has been living as an early semi-retiree ever since, gives reader the tools to make it early semi-retirement work, step by step and in plain English. This book is for people who want to plan ahead for a more fulfilling life, those ready to make a change now, and those interested in managing their retirements more successfully ¡V all will find valuable advice based on the experience of hundreds who have made the leap.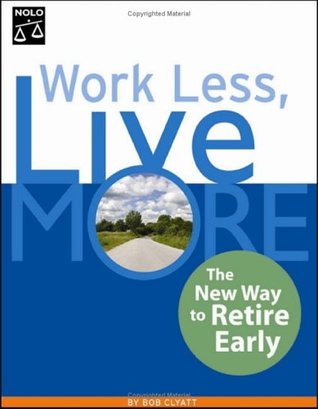 6. Re-Create Your Life – Morty Lefkoe
Re-Create Your Life details a method of unlearning the deepest causes of our problems – our limiting beliefs. When limiting beliefs are unlearned, people are able to make lasting changes to their emotions and behavior freeing them to live more fulfilling lives.
This book shows how unlearning beliefs has unleashed the potential of thousands of people to create lives they love, helped dozens of corporations increase profits and how it might be used to solve problems such as improving health care, reducing crime and improving education.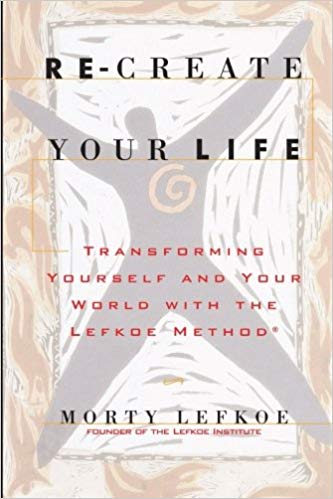 7. The Art of Exceptional Living – Jim Rohn
There's an art to success!
You don't have to be a super-achiever or unusually creative. You don't have to endure great obstacles. You don't even have to do exceptional things. You just have to do ordinary things exceptionally well.
The Art of Exceptional Living by Jim Rohn is the can't-miss guide that shows you how to begin living life according to your own rules. Catch up on your success and attain all you want and need. Let success expert Jim Rohn teach you how to master the art of living exceptionally well!
Jim will teach you the importance of self-education, developing new skills, and how to start your own personal success library filled with information that will make you more knowledgeable as well as more employable. You owe it to yourself to experience the wisdom of Jim Rohn.
Jim Rohn is credited with inspiring and teaching the likes of Anthony Robbins, Les Brown, and countless others various success principles in the areas of financial independence, education, relationships, and much more!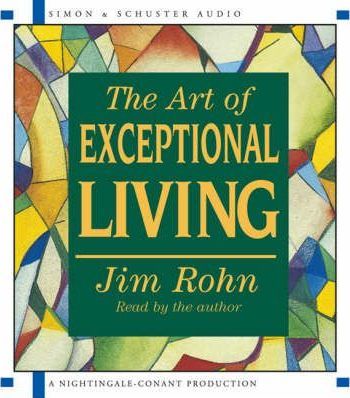 8. The 7 Habits of Highly Effective People – Stephen R. Covey
Stephen R. Covey's book, The 7 Habits of Highly Effective People, has been a top seller for the simple reason that it ignores trends and pop psychology for proven principles of fairness, integrity, honesty, and human dignity.
Celebrating its 15th year of helping people solve personal and professional problems, this special anniversary edition includes a new foreword and afterword written by Covey that explore whether the 7 Habits are still relevant and answer some of the most common questions he has received over the past 15 years.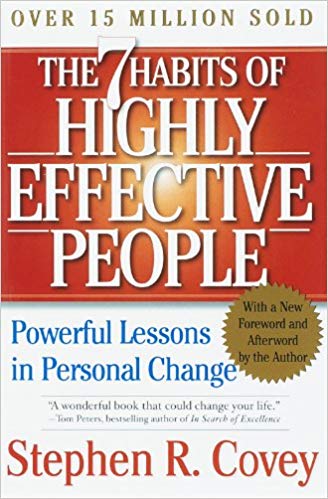 9. Losing My Virginity – Richard Branson
Losing My Virginity is an amazing memoir, a definitive business guide and an inspirational story that reveals Sir Richard's unique philosophy on business, the Virgin brand and life.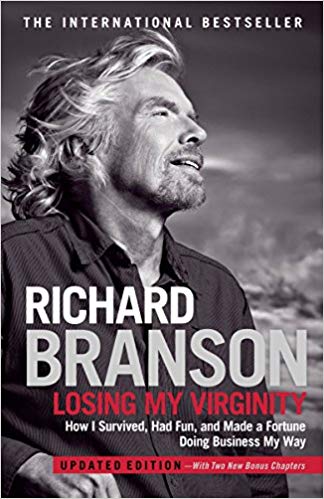 10. The 4-Hour Workweek – Timothy Ferriss
Forget the old concepts of retirement and a deferred life plan. There is no need to wait and every reason not to, especially in unpredictable economic times. For living more and working less, this book is the blueprint.
This expanded edition includes dozens of practical tips and case studies from people who have doubled their income, overcome common sticking points, and reinvented themselves using the original book.
Also included are templates for eliminating email and negotiating with bosses and clients, how to apply lifestyle principles in unpredictable economic times, and the latest tools, tricks, and shortcuts for living like a diplomat or millionaire without being either.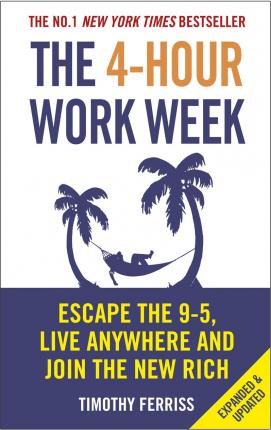 11. The One Minute Entrepreneur – Ken Blanchard
Mega best-selling author Ken Blanchard and celebrated business leaders Don Hutson and Ethan Willis present an inspiring story that reveals the secrets to becoming a successful entrepreneur.
In The One Minute Entrepreneur, Ken Blanchard (coauthor of the number-one best selling business classic The One Minute Manager); Don Hutson, CEO of U.S. Learning; and Ethan Willis, CEO of Prosper Learning, tell the inspiring story of one man's challenges in creating his own business.
Through a powerful and engaging narrative, we confront many of the typical problems all entrepreneurs face in starting up their business, from finding new sources of revenue to securing the commitment of their people and the loyalty of their customers. More important, we learn the secrets to becoming a successful entrepreneur, including how to build a firm foundation, how to ensure a steady cash flow, and how to create legendary service.
In addition, the book offers invaluable advice, delivered through One Minute Insights, from such entrepreneurs and thinkers as Sheldon Bowles, Peter Drucker, Michael Gerber, and Charlie "Tremendous" Jones.
Today, in the midst of the largest entrepreneurial surge in U.S. history, four out of five small businesses continue to fail. The One Minute Entrepreneur offers businesspeople and would-be entrepreneurs a treasure trove of wisdom on how to think, act, and succeed in creating and sustaining a business, no matter what their industry.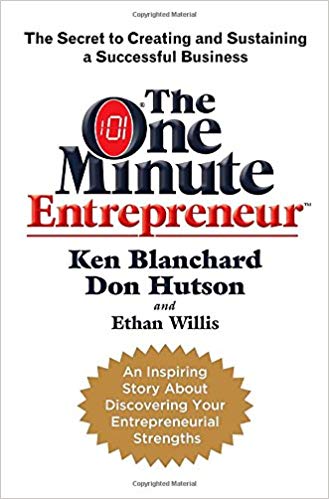 12. The Power of Now – Eckhart Tolle
To make the journey into The Power of Now you need to leave your analytical mind and its false created self, the ego, behind. Access to the Now is everywhere – in the body, the silence, and the space all around you. These are the keys to enter a state of inner peace.
They can be used to bring you into the Now, the present moment, where problems do not exist. It is here you find your joy and are able to embrace your true self. It is here you discover that you are already complete and perfect.
Although the journey is challenging, Eckhart Tolle offers simple language in a question and answer format. The words themselves are the signposts to guide you on your journey.
There are new discoveries to be made along the way: you are not your mind, you can find your way out of psychological pain, authentic human power is found by surrendering to the Now. When you become fully present and accepting of what is, you open yourself to the transforming experience of The Power of Now.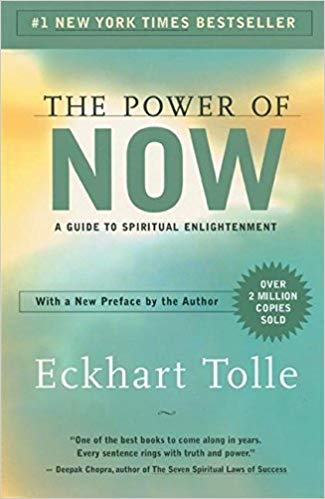 13. An Ordinary Man – Paul Rusesabagina
As his country was being torn apart by violence during the Rwandan genocide of 1994, hotel manager Paul Rusesabagina, the "Oskar Schindler of Africa", refused to bow to the madness that surrounded him. Confronting killers with a combination of diplomacy, flattery, and deception, he offered shelter to more than 12,000 members of the Tutsi clan and Hutu moderates, while homicidal mobs raged outside with machetes.
An Ordinary Man explores what the Academy Award-nominated film Hotel Rwanda could not: the inner life of the man who became one of the most prominent public faces of that terrible conflict. Rusesabagina tells for the first time the full story of his life, growing up as the son of a rural farmer, the child of a mixed marriage, his extraordinary career path which led him to become the first Rwandan manager of the Belgian-owned Hotel Milles Collines, all of which contributed to his heroic actions in the face of such horror. He will also bring the listener inside the hotel for those 100 terrible days depicted in the film, relating the anguish of those who watched as their loved ones were hacked to pieces and the betrayal that he felt as a result of the UN's refusal to help at this time of crisis.
Including never-before-reported details of the Rwandan genocide, An Ordinary Man is sure to become a classic of tolerance literature, joining such books as Thomas Keneally's Schindler's List, Nelson Mandela's Long Walk to Freedom, and Elie Wiesel's Night. Paul Rusesabagina's autobiography is the story of one man who did not let fear get the better of him, a man who found within himself a vast reserve of courage and bravery, and showed the world how one "ordinary man" can become a hero.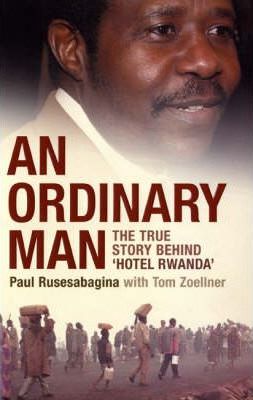 14. Business Adventures – John Brooks
"Business Adventures remains the best business book I've ever read." – Bill Gates, The Wall Street Journal
What do the $350 million Ford Motor Company disaster known as the Edsel, the fast and incredible rise of Xerox, and the unbelievable scandals at General Electric and Texas Gulf Sulphur have in common? Each is an example of how an iconic company was defined by a particular moment of fame or notoriety; these notable and fascinating accounts are as relevant today to understanding the intricacies of corporate life as they were when the events happened.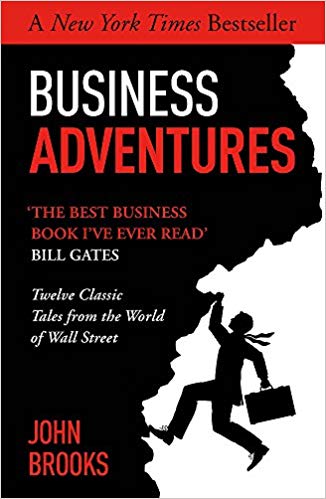 15. Man's Search for Meaning – Viktor E. Frankl
Internationally renowned psychiatrist, Viktor E. Frankl, endured years of unspeakable horror in Nazi death camps. During, and partly because of, his suffering, Dr. Frankl developed a revolutionary approach to psychotherapy known as logotherapy. At the core of his theory is the belief that man's primary motivational force is his search for meaning.
Man's Search for Meaning is more than a story of Viktor E. Frankl's triumph: it is a remarkable blend of science and humanism and an introduction to the most significant psychological movement of our day.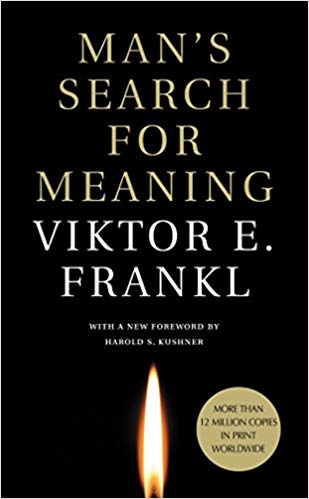 16. Getting Naked – Patrick Lencioni
After focusing on topics ranging from teamwork and leadership to employee engagement and meetings New York Times best-selling author Patrick Lencioni has finally turned his attention toward his own craft-consulting and client service. Tapping into the simple but powerful model that his firm, The Table Group, has been built on, Lencioni presents what may be his most engaging, humorous audiobook yet.
Getting Naked tells the remarkable story of a management consultant who is trying desperately to merge two firms with very different approaches to serving clients. One relies on vulnerability and complete transparency; the other focuses on proving its competence and protecting its reputation for intellectual prowess. In the process of managing the merger, the consultant is forced to learn life-changing lessons that prove to be as relevant as they are painful.
As he does in his other audiobooks, Lencioni provides readers with concepts that are accessible and compelling. He explains the three fears that provoke service providers to unknowingly sabotage their ability to build trust and loyalty. And, as always, Lencioni provides a practical approach for overcoming those fears.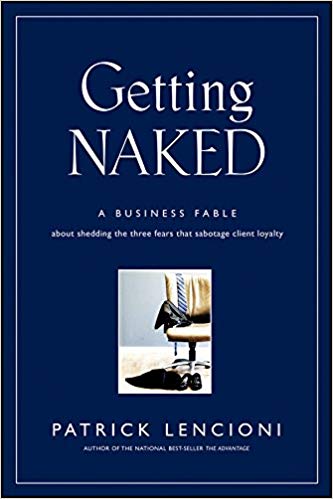 17. How To Write A Good Advertisement – Vic Schwab
Call it advertising, call it promotion, call it marketing, but whatever you call it, every business and organization depends on words with impact. You need to grab the attention of potential customers, clients, or supporters and call them to action.
Few among us are born talented copywriters, that rare combination of both facile wordsmiths and natural salespeople. Most of us need some help, and even naturals can improve by studying the best. Victor O. Schwab was one of the greats. Considered a marketing master during his 44-year career, he was the copywriter who propelled Dale Carnegie's How to Win Friends and Influence People into a mega-seller.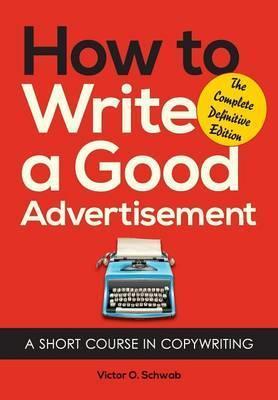 18. Buyology – Martin Lindstrom
How much do we know about why we buy? What truly influences our decisions in today's message-cluttered world? An eye-grabbing advertisement, a catchy slogan, an infectious jingle? Or do our buying decisions take place below the surface, so deep within our subconscious minds, we're barely aware of them?
In BUYOLOGY, Lindstrom, who was voted one of Time Magazine's most influential people of 2009, presents the astonishing findings from his groundbreaking, three-year, seven-million-dollar neuromarketing study, a cutting-edge experiment that peered inside the brains of 2,000 volunteers from all around the world as they encountered various ads, logos, commercials, brands, and products. His startling results shatter much of what we have long believed about what seduces our interest and drives us to buy.
Filled with entertaining inside stories about how we respond to such well-known brands as Marlboro, Nokia, Calvin Klein, Ford, and American Idol, BUYOLOGY is a fascinating and shocking journey into the mind of today's consumer that will captivate anyone who's been seduced – or turned off – by marketers' relentless attempts to win our loyalty, our money, and our minds.