We are entering the slow-moving dog days of summer, here are some "cool" books to help with the heat.  All available at AMAZON.com 
If you're a fan of Game of Thrones, The Name Of The Wind: The Kingkiller Chronicle: Day One by Patrick Rothfuss may be your next must read.
"The best epic fantasy I read last year…. He's bloody good, this Rothfuss guy."
—George R. R. Martin, New York Times-bestselling author of A Song of Ice and Fire
This is the riveting first-person narrative of Kvothe, a young man who grows to be one of the most notorious magicians his world has ever seen.
From his childhood in a troupe of traveling players, to years spent as a near-feral orphan in a crime-riddled city, to his daringly brazen yet successful bid to enter a legendary school of magic, The Name of the Wind is a masterpiece that transports readers into the body and mind of a wizard.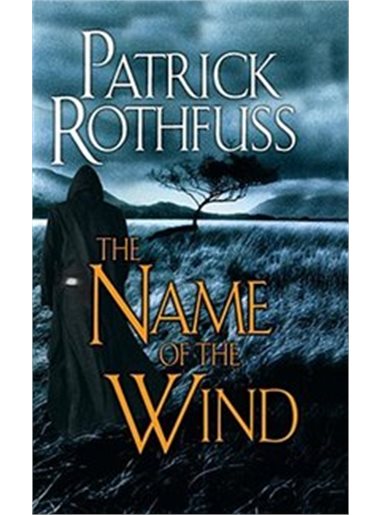 IT —Stephen King's  terrifying, classic #1 New York Times bestseller, "a landmark in American literature" (Chicago Sun-Times)—about seven adults who return to their hometown to confront a nightmare they had first stumbled on as teenagers…an evil without a name: It.
 They were seven teenagers when they first stumbled upon the horror. Now they are grown-up men and women who have gone out into the big world to gain success and happiness. But the promise they made twenty-eight years ago calls them reunite in the same place where, as teenagers, they battled an evil creature that preyed on the city's children. Now, children are being murdered again and their repressed memories of that terrifying summer return as they prepare to once again battle the monster lurking in Derry's sewers.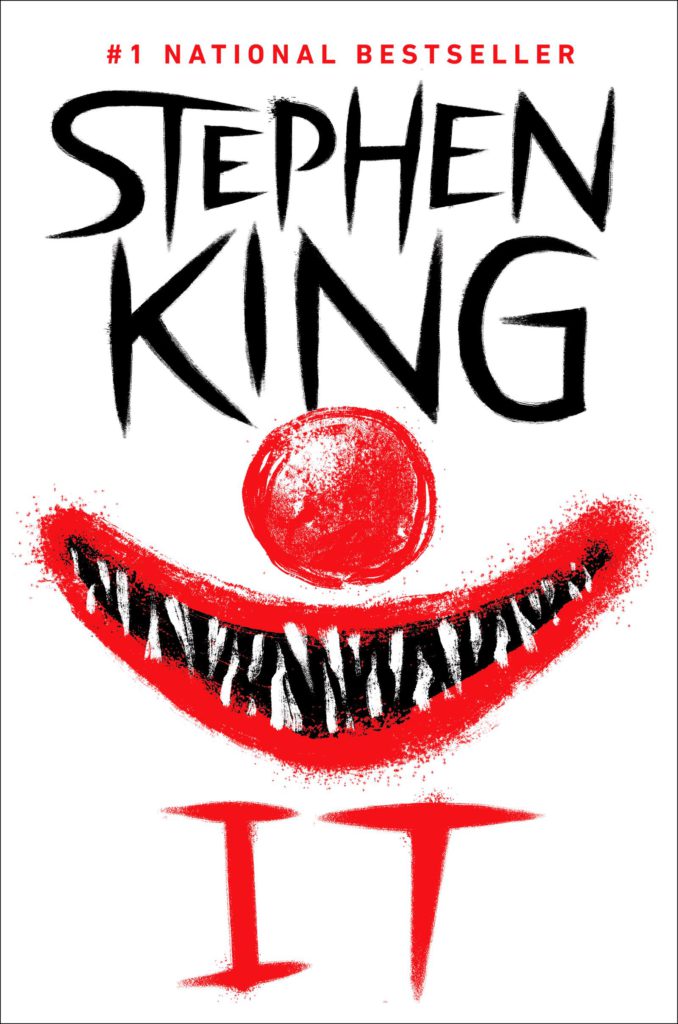 The Kelloggs: The Battling Brothers of Battle Creek by Howard Markel 
Ever wonder who created your favorite cereal ? Then check out The Kelloggs: The Battling Brothers of Battle Creek by Howard Markel 
John Harvey Kellogg was one of America's most beloved physicians; a best-selling author, lecturer, and health-magazine publisher; founder of the Battle Creek Sanitarium; and patron saint of the pursuit of wellness. His youngest brother, Will, was the founder of the Battle Creek Toasted Corn Flake Company, which revolutionized the mass production of food and what we eat for breakfast.
In The Kelloggs, Howard Markel tells the sweeping saga of these two extraordinary men, whose lifelong competition and enmity toward one another changed America's notion of health and wellness from the mid-nineteenth to the mid-twentieth centuries, and who helped change the course of American medicine, nutrition, wellness, and diet.
The Kelloggs were of Puritan stock, a family that came to the shores of New England in the mid-seventeenth century, that became one of the biggest in the county, and then renounced it all for the religious calling of Ellen Harmon White, a self-proclaimed prophetess, and James White, whose new Seventh-day Adventist theology was based on Christian principles and sound body, mind, and hygiene rules—Ellen called it "health reform."
The Whites groomed the young John Kellogg for a central role in the Seventh-day Adventist Church and sent him to America's finest Medical College. Kellogg's main medical focus—and America's number one malady: indigestion (Walt Whitman described it as "the great American evil").
Markel gives us the life and times of the Kellogg brothers of Battle Creek: Dr. John Harvey Kellogg and his world-famous Battle Creek Sanitarium medical center, spa, and grand hotel attracted thousands actively pursuing health and well-being. Among the guests: Mary Todd Lincoln, Amelia Earhart, Booker T. Washington, Johnny Weissmuller, Dale Carnegie, Sojourner Truth, Henry Ford, John D. Rockefeller, Jr., and George Bernard Shaw. And the presidents he advised: Taft, Harding, Hoover, and Roosevelt, with first lady Eleanor. The brothers Kellogg experimented on malt, wheat, and corn meal, and, tinkering with special ovens and toasting devices, came up with a ready-to-eat, easily digested cereal they called Corn Flakes.
As Markel chronicles the Kelloggs' fascinating, Magnificent Ambersons–like ascent into the pantheon of American industrialists, we see the cast changes in American social mores that took shape in diet, health, medicine, philanthropy, and food manufacturing during seven decades—changing the lives of millions and helping to shape our industrial age.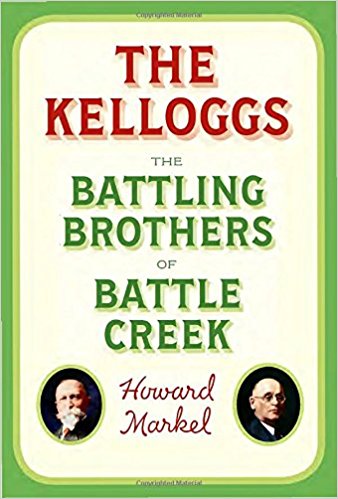 The Good Daughter by Karin Slaughter
Two girls are forced into the woods at gunpoint. One runs for her life. One is left behind…
Twenty-eight years ago, Charlotte and Samantha Quinn's happy small-town family life was torn apart by a terrifying attack on their family home. It left their mother dead. It left their father — Pikeville's notorious defense attorney — devastated. And it left the family fractured beyond repair, consumed by secrets from that terrible night.
Twenty-eight years later, and Charlie has followed in her father's footsteps to become a lawyer herself — the ideal good daughter. But when violence comes to Pikeville again — and a shocking tragedy leaves the whole town traumatized — Charlie is plunged into a nightmare. Not only is she the first witness on the scene, but it's a case that unleashes the terrible memories she's spent so long trying to suppress. Because the shocking truth about the crime that destroyed her family nearly thirty years ago won't stay buried forever…
 "The Good Daughter by  is a stunning work of psychological suspense that will undoubtedly, and deservedly, rank among the year's very best (crime) novels. Karin Slaughter has an inimitable style that lends itself to complete immersion, and the absolute sense of realism that she captures within her narrative is both awe-inspiring and gut-wrenching."
–John Valeri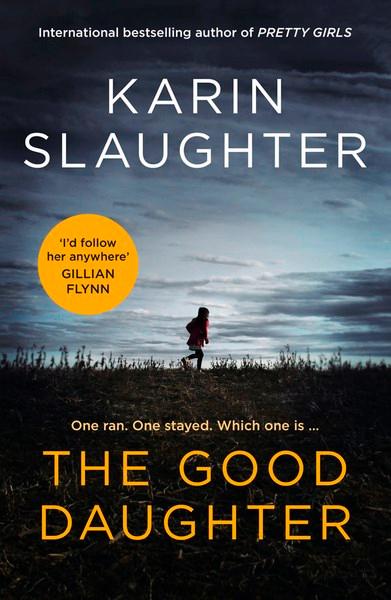 Books To TV
American Gods A Novel by Neil Gaiman
Locked behind bars for three years, Shadow did his time, quietly waiting for the day when he could return to Eagle Point, Indiana. A man no longer scared of what tomorrow might bring, all he wanted was to be with Laura, the wife he deeply loved, and start a new life.
But just days before his release, Laura and Shadow's best friend are killed in an accident. With his life in pieces and nothing to keep him tethered, Shadow accepts a job from a beguiling stranger he meets on the way home, an enigmatic man who calls himself Mr. Wednesday. A trickster and a rogue, Wednesday seems to know more about Shadow than Shadow does himself.
Life as Wednesday's bodyguard, driver, and errand boy is far more interesting and dangerous than Shadow ever imagined. Soon Shadow learns that the past never dies . . . and that beneath the placid surface of everyday life a storm is brewing—an epic war for the very soul of America—and that he is standing squarely in its path.
"Mystery, satire, sex, horror, poetic prose—American Gods uses all these to keep the reader turning the pages."—Washington Post
Trailer for American Gods
#GIRLBOSS by Sophia Amoruso
Amoruso spent her teens hitchhiking, committing petty theft, and scrounging in dumpsters for leftover bagels. By age twenty-two she had dropped out of school, and was broke, directionless, and checking IDs in the lobby of an art school—a job she'd taken for the health insurance. It was in that lobby that Sophia decided to start selling vintage clothes on eBay.
Flash forward to today, and she's the founder of Nasty Gal and the founder and CEO of Girlboss. Sophia was never a typical CEO, or a typical anything, and she's written #GIRLBOSS for other girls like her: outsiders (and insiders) seeking a unique path to success, even when that path is windy as all hell and lined with naysayers.
#GIRLBOSS proves that being successful isn't about where you went to college or how popular you were in high school. It's about trusting your instincts and following your gut; knowing which rules to follow and which to break; when to button up and when to let your freak flag fly.
"A witty and cleverly told account . . . It's this kind of honest advice, plus the humorous ups and downs of her rise in online retail, that make the book so appealing." —Los Angeles Times
"Amoruso teaches the innovative and entrepreneurial among us to play to our strengths, learn from our mistakes, and know when to break a few of the traditional rules." —Vanity Fair
"#GIRLBOSS is more than a book . . . #GIRLBOSS is a movement." —Lena Dunham
Trailer for #GIRLBOSS
The Handmaid's Tale by Margaret Atwood
Offred is a Handmaid in the Republic of Gilead. She may leave the home of the Commander and his wife once a day to walk to food markets whose signs are now pictures instead of words because women are no longer allowed to read. She must lie on her back once a month and pray that the Commander makes her pregnant, because in an age of declining births, Offred and the other Handmaids are valued only if their ovaries are viable.
Offred can remember the days before, when she lived and made love with her husband Luke; when she played with and protected her daughter; when she had a job, money of her own, and access to knowledge. But all of that is gone now….
Funny, unexpected, horrifying, and altogether convincing, The Handmaid's Tale is at once scathing satire, dire warning, and literary tour de force.
Trailer for The Handmaid's Tale
TIME FOR INSPIRATION
• J.K. Rowling's manuscript of her first Harry Potter book was turned down by 12 publishers before Bloomsbury picked it up for an advance of just £1,500.
• Dr. Seuss' first children's book was rejected 27 times before publication.
• William Golding's Lord of the Flies was rejected 20 times before being published.
• Agatha Christie struggled with rejection for four years before her first book was published.
• Jack Canfield and Mark Victor Hansen's Chicken Soup for the Soul received 134 rejections.
HERO OF LITERACY™
 I'm lovin' it!!!
What a great way to help increase literacy and make reading cool. Beginning May 16, 2017, McDonald's Canada will be offering two books with their Happy Meals instead of the typical toys as an option.
They have partnered with children's publisher Kids Can Press with featured books including Scaredy Squirrel by Mélanie Watt, the beloved Life in the Wild series by Nicholas Oldland, Franklin the Turtle by Paulette Bourgeois and Brenda Clark, and the Dragon Safety Series from Jean E. Pendziwol and Martine Gourbault.
McDonald's has also begun a charitable initiative with #OwnaBookGiveaBook, they are asking young readers to take a "shelfie" which consists of taking a picture of your bookshelf and turning it into a hashtag when sharing it on social media.
For every 20,000th hashtag, McDonald's will donate a book to First Book Canada, an organization that helps raise literacy for kids by giving them access to books.
Now you can get a book in a Happy Meal. Plus, post a shelfie and help us and @FirstBookCanada give 20,000 books to kids. #OwnABookGiveABook pic.twitter.com/vQLVebx5Hn

— McDonald's Canada (@McD_Canada) May 16, 2017
THE SOUND OF STORY
I always say a great song is a great story told lyrically in about 2 minutes. My latest pick is The Chainsmokers & Coldplay – Something Just Like This. Love the use of typography as well in the music video. Enjoy!