Sony is developing the first ever body-positive film based on the Valiant Comic book Faith written by Jody Houser. It is reported that Maria Melnik (American Gods) has been brought on board to pen the script.

"The call for inclusivity and diversity in the comic world has long been there and we are slowly getting to it, with more female superheroes joining the list and also bringing into the fold women of color to play the roles. And now if things go according to plan then we will have women of different body sizes represented in this world as well. What makes Faith extra special though, is the fact that she stands in contrast to the unrealistic body image set by the plethora of comic book heroes – in books or in their cinematic iteration. In case of men, they are usually buff and brawny and for the female heroes, a thin waistline has been the state of order for some time now. Unless Sony decides to reinvent the original, com book iteration of the character, Faith might as well become the first plus-size superhero to have ever graced the big screen." – SONY Pictures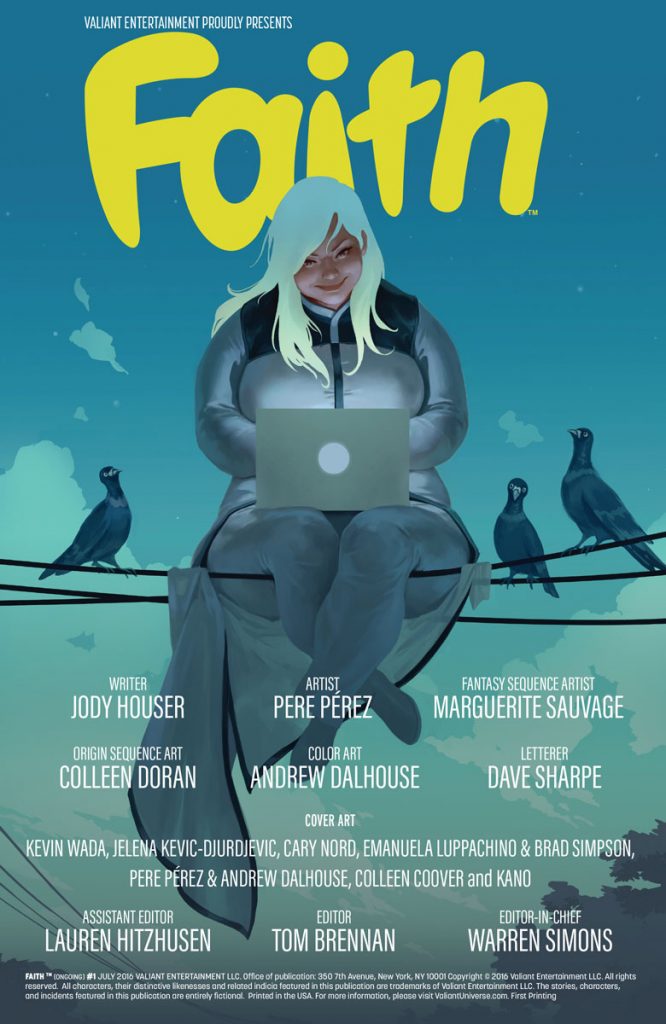 Official Synopsis: In a city under siege by robots, aliens, monsters and even worse… celebrities, there is only one woman the people of Los Angeles can count on: the stratospheric superhero called Faith! Aspiring reporter by day and dedicated crime-fighter by night, Faith has tackled every obstacle in her path with confidence – like those crushing deadlines at work, the long-distance boyfriend half a world away, and the missing back issues that plague her comics collection! But, unbeknownst to her, Faith is about to collide with the one force she never saw coming: an up-and-coming super-villain bent on snuffing her out once and for all! But who is lurking behind the mask of her new foe…and could they just be the one person capable of rendering Faith powerless?