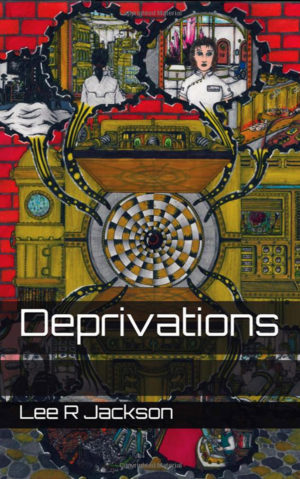 This Story's

Blockbuster

Potential Score
50

%
Synopsis
Mahisa battles for her life, dictated to by a ruthless surgeon. Pursued by a cat/human psychopath, Mahisa searches for her baby son who is lost in a sealed City in another time.
Read sample chapter
About Me
Born in the UK with hearing difficulties. Later he developed multiple sclerosis but it's never held him back. Bullied in his teens as he didn't fit in but always kept moving forward. Had varied jobs whilst being a front-man, singing/co-writing music solo and in groups. He produced, wrote and directed two films. Had several solo and joint art exhibitions. He got four degrees from major UK universities, including a doctorate in alternative cultures and crime. His creative writing always featured.
Favorite Things
| | | |
| --- | --- | --- |
| | Charity | Heart Foundation |
| | Coffee | Italian |
| | Book | The Shining |
| | Superhero | Batman |
| | Movie | V For Vendetta |
| | App | Mobile Sign - Workplace |
| | Video Game | - |
| | Musical | - |
| | Ice Cream | Something with peanuts! |
Q&A with Vincent
How would you increase literacy?
By making it more fun! In classes I fascinated people with the variety of my experiences. I also like graphic novels. They shouldn't be looked down upon. They're can be very educational.
What are the ingredients for a blockbuster story to you?
Characters you can strongly emotionally link with. A story that excites you and makes you think. An angle on the story that it unusual!
What are your top stories that entertain and/or inspire you?
Stephen King's The Shining always grabbed me both as a book and a film. I loved reading the Flashman books - they are entertaining and I learnt so much from them. I have loved the books by Iain Banks (and Iain M Banks)
Do you have any advice to aspiring writers?
Keep going. You don't have to write from beginning to the end of your book. You can write various parts of it and then link then up.
Do you recall how your interest in writing originated?
I think it came from a childhood mix of comics and factual magazines. Certainly my teens it had developed into originality the teachers were sometimes unable to know what to do although one was inspirational.