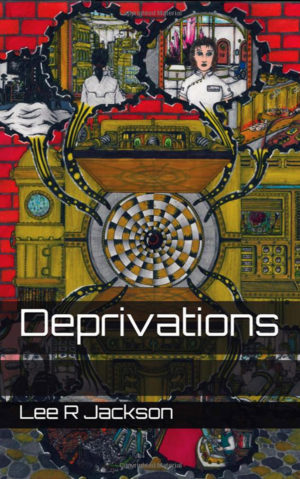 This Story's

Blockbuster

Potential Score
50

%
Voting
Closed

Synopsis
Mahisa battles for her life, dictated to by a ruthless surgeon. Pursued by a cat/human psychopath, Mahisa searches for her baby son who is lost in a sealed City in another time.
---
Chapter One
THE MAKING OF A LEGEND - Section 1 and Section 2
THE MAKING OF A LEGEND – Section 1
At first, there was the moaning. In her half-sleep, she didn't register the distress in the voice.
Then came the screams.
Horrible, terrified screaming that chilled her and made her shiver. She sat up and crawled out of her shelter, carrying her blanket. Again, louder, and a man's voice shouting something, shouting for help. She stood up, swaying in the harsh wind, and turned her head this way and that, trying to find the direction of the sound. Confused and distressed faces, coming out of the other tents, looking at her.
A light from one of the far shelters.
Screams.
She staggered towards the lit tent, pulling her blanket around her, crying with the cold and the fear of what she would see. The screams grew louder and now a new sound.
Thump, thump, thump. Again and again. She stopped at the shelter entrance. The woman's voice was still screaming; the man was growling. Thump, thump, thump. She deeply breathed and stepped in.
Blood.
At first it was all she could register.
Then she began to focus.
A man kneeling by the entrance, Lajer, repeatedly beating the ground with a rock.
A woman behind him, Moyara, dragging herself backwards along the ground, her legs spattered with blood, her eyes wild, constantly screaming in shock.
She looked again at Lajer beating the ground. She cautiously walked around him. His face, chest, and hands spattered with blood, and, there, on the ground, was something. Whatever it was, Lajer had completely destroyed it.
She spoke quietly to him, "Lajer," He continued pounding. She spoke again, "Lajer, you can stop now."
Lajer glanced up at her, his face twisted, anguished, but the beating continued.
"Lajer, you can stop now." Moyara's screams had decreased into sobs as she pushed her face into the far wall of their refuge. "Lajer, Moyara is crying. You can stop now."
The beating slowed. He tried to speak and then he cried. Lajer deeply cried in relief, continually shaking his head. The stone dropped from his hands.
He turned around, crawling towards Moyara and gently touched her face. She started and tried to scream again as her eyes widened. Then she stopped and stared and reached out. He held her as her tears washed against his ear.
Another face at the entrance. Clara. Her eyes scanned the floor in fear then, seeing Moyara crying, holding Lajer. She softly walked to them, crouched down and held Lajer's shoulders, wrapping her arms around his soaked chest. She rocked with them, quietly whispering. Frowning in confusion, Clara glanced across at their leader but she shook her head briefly in response. She didn't know either.
***
Moyara was taken back with Clara, still crying, still covered in blood. Clara would take care of that. She would administer some of the little medicine they had left and clean her as best as she could. She looked outside at the confused faces of the rest of the camp standing, shivering in the cold.
"I don't completely understand what happened here, but go back. It's over." She looked back. "We'll talk about it tomorrow."
They turned slowly, some glancing back, still frightened by the screams.
She crawled backwards into the shelter and approached Lajer as he stared at the ashes of his fire in the centre of the shelter. She stepped outside again and walked over to the rack of dried wood in the middle of the camp. She picked up several pieces, and approached the refuge, swaying in the wind. A log slipped out of her arms, hitting the ground with a hollow thud. She ignored it.
She bent down and entered the tent. Lajer was still unmoving. She put down the wood and arranged it on the ashes with some lighting straw on top of them. She then began striking the stones over the straw, trying to cause a spark.
"It was in her." She turned round and looked at Lajer speaking again. "It was inside her."
His face twisted and his hands moved seemingly randomly. "She started screaming. I … I thought her time had come early. It came out," He paused, closing his eyes, "There was blood everywhere, and it just sat there hissing." His voice whispered almost calmly, "It just sat there," He shuddered and looked up. "I hate this place."
He didn't speak again that night.
***
Moyara couldn't sleep. She kept quietly screaming to herself; twitching; rubbing herself; staring at the ground; constantly cleaning herself. She kept away from the others. She wouldn't be touched. She wouldn't speak to them. No one was surprised when she ran to the City walls and fell on her knees, shouting to the top of the wall,
"Kill me, kill me."
She got her wish. A rumbling crash and a white spark hit her. Briefly she seemed to be lifted from the floor, her outline yellow with fire. She slightly twitched and fell over, burning.
***
She stood on the large stone in the centre of the camp with the others around her.
She loudly spoke, "After Moyara, we must take every precaution. We don't know how this parasite enters the womb but we can do several things. Stitch covers on the underside of your dens. Never sit on the floor. Make chairs. Sit on rocks. Whatever. The carers must do the gathering and check all the food." She sadly looked at each of the women. "Wear cloth strips between your legs."
***
She stared into the fire. It helped to ignore the cold if she thought about something else. No one spoke. Only the crackling of the fire and the wind made any audible noise.
She nudged him, uncertainly smiling. Linus opened his coat and she nestled in. Her mate. He was the only male in the camp that was fertile. If they were to survive beyond this group, many of the women in the camp had to have offspring. But he was hers tonight. She was pregnant again but there was no guarantee it would survive. No one else had encountered other parasites and no one had been infected. But life was hard. She stared at the edges of the under sheet, rippling as the wind tried to blow underneath them.
The wind never stopped. It pulled up the sand and dirt and it whipped your face so hard your cheeks bled. And this was freedom. Free to live by your own choice or die when nature told you. No one else controlled you. Many found the life too hard. The searching for scraps of food, beetles, and other insects to eat; avoiding the large dangerous animals that roamed in the dark. Listening at night to the wind mocking them as they tried to sleep.
In her weakness, she wanted to return as well but she knew what happened when you got to the City wall. Some got through the gaps in the wall though what happened to them after that no one knows. Nobody Outside that is. They still risk it. They risked dying by fire rather than stay out here – even as they walked over the rotting, half-burnt bodies towards the wall. They still took their chances.
Some talked about the other Cities. If you stood on the mountaintops when the morning light rose, you could almost see a faint glow on the horizon that people had supposed was another City a long way away. Some had gone that way to find it. Of course, no one knew what happened to them. Did they die on the journey? Did they get to some other City only to get burnt as well? Or did they get in? Maybe there isn't a City that way anyway? This is the way legends are made.
Like Mahisa's story.
THE MAKING OF A LEGEND – Section 2
In her mind she kept repeating the same thing, (Mahisa must be impregnated.)
She knew it had to happen but still she felt nervous. She'd even made sure the Impregnator visiting Mahisa would be experienced and gentle with her.
(But still…) She dejectedly shook head. Her thoughts still reminded her, (To impregnate a blind woman while she was recovering from anaesthetic.)
Her assistant entered the office. "I've arranged for the escort to collect Mahisa Sonder and take her to East Medical."
She looked troubled. "Good. Good." was all she said before she turned to the windows, thinking of the past.
***
Mahisa sat on the edge of her bed, listening. The neighbours next door were arguing again.
She sighed. She couldn't hear them clearly but it was something about one of the two partners wanting a child. So a Roaming Impregnator would be needed.
The other partner was extremely angry about it. Mahisa tilted her head. Was his name Eran? Her lover was constantly repeating his name soothingly, slowly. Yes, it was Eran.
Mahisa strained to hear their voices. She couldn't clearly make them out but she knew this argument. They'd had this row so many times.
One said she wanted a child. Eran accused his lover of wanting an Impregnator not to have a child but to act out some sort of fantasy she'd had for a long time. It often went that Eran shouted at her partner because she thought he wasn't a good enough lover.
Part of Mahisa wanted to shout at them. Tell them that whatever differences they have, they had each other.
Her bleak thoughts entered her mind, (They could be living on their own.)
Of course, Mahisa had the usual Company supplied dildo and vibrator attachments but no one thought a blind woman isn't just an employee. No one thought a blind woman has needs. That she might want another human being's touch.
She sighed again. She lifted her head, frowning as she listened in vain for Milt, her guide dog. (Where is he?)
Mahisa groped around her neck for her whistle, which hung from a chain, and blew it. She heard Milt's feet scattering across the tiles. She reached out, felt his cold nose and smiled. He affectionately licked her and Mahisa quietly laughed, whispering, "Yeah, I love you too."
Ringing.
She paused, slightly turning her head. The brash sound of the alarm clock reminded her that it was time for work.
"Alarm off." Her voice echoed round the room. The clock went silent. "Milt? Get my coat – my short coat. Go on boy." She heard him skitter away and shouted to him, half laughing, "And don't dribble so much on it this time."
He returned dragging her coat by his mouth and, as he stopped by her, she bent down to take it from him. "Good boy." He sat patiently whilst she stood up, putting it on. "Now, no chewing things while I'm out."
The front door buzzer sounded.
She nodded vaguely. (My work escort's arrived on time.)
She carefully walked out of the bedroom towards the door, with an arm gently extended in front of her. As she reached the door, she felt for the handle and swung the door open. She sniffed.
Stale cooking odours from some nearby flat.
"Escort." Mahisa nodded in response, thinking, (A male voice.) She reached out and touched his shoulder. Not her usual male guide but she felt the lapel on his jacket. It had the Company logo. She slightly nodded. She held his shoulder with one of her hands as he slowly turned and walked down the corridor to the exit. Mahisa listened for her front door closing gently behind them. The escort led her confidently, obviously an experienced guide and yet she couldn't recognise anything about him. His voice. His movements. His smell.
The outer doors automatically slid open and she smiled at the freshness of the outside air.
The escort momentarily paused and then Mahisa could feel his shoulder going down. Steps. She counted them.
(One pace then steps down.)
(One. Two. Three. Four. Street.)
He led her forward ten paces then stopped. Mahisa reached out to her right with her free hand and felt the edge of the shelter for the Circuit Vehicle Terminal. She felt around for a large circular button. Only she could press it and so summon a Circuit Vehicle. The escort wasn't allowed. Shortly after she heard the familiar whoosh of the Circuit Vehicle as it drew up in front of them.
The escort led her onto the bus and, passing other passengers, settled her in one of the front passenger seats. She held out a hand. He obediently gave her a small pass with some etching on it. She ran her fingers over it, frowning. She didn't recognise the route pattern. "Where are we going?" she asked.
The man's voice was gentle. "I've been instructed to escort you to the East Medical Department. Company code 417."
In other words the Company was requisitioning her. It was rare but not unusual. It usually involved retraining, re-assignment, or merely a brief assignment. She never objected to variation. Her skills in interpretation weren't exactly challenged where she worked and change, even if temporary, was welcome.
She inserted the pass into a slot directly in front of her seat. She sat back and she could hear the man sitting by her side. She sniffed deeply as she thought, (He smells nice.)
(But he's just an ordinary man. Not a protégé or even an RI.)
She smiled at a memory. She remembered a previous supervisor who saved and saved so eventually she could afford an RI, a Roaming Impregnator. The Breeding Department, who arranged the 'visits', told her she was guaranteed to get pregnant as a result but she answered, "Yeah, but it'll be worth it." Mahisa suppressed a laugh.
Like Erana, a lot of women were repulsed by the idea of an RI. Many didn't understand the women who'd want one. But then the RI fantasy was very powerful.
RIs were not like other men in the City who were infertile men. Plus many of the men were also made intellectually slow. RIs were physically perfect, exquisitely toned, and very intelligent. They were able to secretively gain access to accommodations, when the recipient of his ultimate attentions wasn't expecting him. They were charming. They were able to climax at will or have several climaxes. They could expertly make love for hours. And usually did.
Administrators could have permanent personal attention without being pregnant if they didn't want it. They called these men 'protégés'.
Again Mahisa slightly smiled at her thoughts, (To have one on call.)
One by one all the other passengers left the bus until only she and her escort stayed. The tone of the CV's motor changed. They were going through a tunnel. Only she didn't know of any bus route going through a tunnel.
***
After a short time, the tone of the motor changed again. They were back in the open. The transport stopped and her escort gently touched her arm. She stood up and loosely placed her hand on his shoulder again. He briefly paused at the bus exit and then his shoulder dropped.
She counted, (One deep step. Street.)
The escort took her five paces before pausing again, only this time, his shoulder rose and he gently spoke, "Five steps going lower."
She nodded and counted them as they descended, (One. Two. Three. Four. Five.)
He led a few more paces and then paused as double doors opened to admit them. She sniffed. (Antiseptic. So this is East Medical. But why here?)
They walked for a little while, passing through more double doors, before the escort stopped so abruptly that Mahisa nearly bumped into him.
He slightly gasped and the sharp rustle of his clothes suggested he stood stiffly. Mahisa could hear several people approaching down the corridor. As they passed, she could hear only two of them, two women, were talking. It was evident one of the women was extremely senior, with the other woman constantly deferring to her.
Mahisa tilted her head, listening carefully (The senior voice sounded very familiar but…)
She listened to the women's steps and their voices becoming distant, muffled by doors closing behind them. Then she realised who the more important woman was. She'd heard her voice in news broadcasts. Mahisa spoke carefully, even incredulously, "Was that the Head of the City?"
The escort's voice was quiet and slightly quivered, "Yes, it was. I'd only seen her on communal viewing screens. To see her so close…" His sentence faded as he mulled over his experience. He suddenly moved, waking to his immediate duties. He spoke again, "We-We're nearly there." They resumed their walk. Eventually they stopped and the escort spoke again, "There's a sofa immediately to your right."
Cautiously, she stretched sideways to reach the settee then lowered herself into the seat. The escort turned and began walking away. Mahisa, absorbed in the sound of his steps, started as someone sat next to her.
The unknown person spoke flatly as if affirming some details, leafing through several papers. "Mahisa Sonder. Interpretation Personal Assistant." Then this woman's voice was obviously directed at her. "So you're mine."
Mahisa frowned. (What this woman said and how she spoke was cold.)
She spoke again. "I'm Doctor Jane. I'll be looking after your case. A nurse will collect you soon," She added slightly acidly, "assuming he hasn't been distracted by the City Head's visit." She stood up and walked a few steps. Then Mahisa heard a humming noise. A lift. The doors opened and Doctor Jane stepped in.
Mahisa was alone again and even more confused. (Doctor Jane.)
This woman, so the story went, this doctor, had once been a man. Apparently, she was the only surviving client of the ill-fated 'Genetic Alteration Programme'. GAP was only available to the elite, people who could afford it. The aim of the programme was to partly alter the patient's genetic make-up with engineered viruses that gave the patient new abilities. They could alter the body's cells for several aims including dramatically increasing a person's lifespan. One could also, as in Doctor Jane's case, alter the body to change its sexual attributes. Some said that Doctor Jane had initially and unofficially developed GAP. When Doctor Jane was a man she was reputed to be unusually brilliant.
She tilted her head as she heard footsteps nearing. Then she heard a man's voice. "I'm to take you Exam Room 4, ma'am. I've got a wheelchair here for you."
Mahisa frowned. "What am I doing here?"
The nurse hesitated, uncertain. "I-I'm to take you to-"
"I know, 'Exam Room 4'." She shook her head in exasperation. "I don't need a wheelchair."
"Erm, it's Medical regulations, Ma'am. I have to." There was an edge of pleading in his voice.
Mahisa waved her hands randomly and stood up. "Wheel me away then. Maybe Doctor Jane can tell me what's going on."
The nurse then guided her into the wheelchair. He smelt of disinfectant like the rest of the Medical Department. He wheeled her through a set of double doors and down a very long straight corridor. She could feel the intermittent heat from the lights on the ceiling. Coupled with her fear, she began to sweat. Soon she could feel her uniform sticking to her body. She squirmed uncomfortably.
They passed through another set of double doors and then the nurse stopped. A blast of cool fresh air hit her, making her shudder and her sweat suddenly became cold. She sat very still, listening to the faint hum of machinery and the movement of other people in the room. She jumped as Doctor Jane burst in, throwing a door back on it hinges and harshly shouting orders. There was a clink of metal and the shifting of furniture.
She carefully listened, even fearfully, for any more harsh sounds.
Hands on either side gripped her and she gasped slightly in shock.
Mahisa was lifted out of the wheelchair and made to lie down on a long cushioned surface where she was strapped down, wrists and ankles.
No one spoke to her.
No one explained anything.
She felt a pin prick in her arm and, through her drowsiness, felt the sensation of a mask being put over her face.
***
In her large main office, Doctor Jane sat in front of a console. Above it was several screens. One showed Mahisa lying on the bed, her young, naked body bathed in the dim lights of the recovery room.
The doctor touched the screen, thinking. (Something about this woman. Some strange feeling of attachment. It almost felt like the link to Keeray.)
She sighed, giving up, and dropped her hand.
She'd make sure that the patient was monitored, contacting one of the subordinate medics to instruct her to supervise the patient. Doctor Jane then allocated herself a four-hour break. For now she wouldn't be under the uninteresting pressure that was much of her job. Doctor Jane wished she was always working on Keeray's children.
She pressed a switch on the console and the screen displayed leisure programmes. The doctor sat back, relaxing as she watched a broadcasted discussion detailing Laserdome surgery. Her speciality. She turned up the volume, watching a few of her, now practising, ex students boasting about how little trauma or scarring Laserdome caused. They described how they'd long ago learnt to isolate the pain response areas of the brain, allowing the patients to experience just enough pain to know what was going on. They never described who developed the technique.
Doctor Jane slightly snarled and switched to a book channel. She was immensely irritated to hear her ex students claiming some of her advances as their own.
They seemed to forget what she could do. She was not one who'd allow people to easily forget her.
After a while, she became bored and distracted again. She accessed Mahisa's file on the computer. Her details transparently appeared on the monitor.
She was a good, conscientious employee.
She had above average initiative.
She scored high Intel points.
Her childhood details were a bit sketchy, her mother winning the right to reproduce on the Lottery, but little else. Doctor Jane stifled a yawn and sighed as she wondered, (Why was this woman interesting?)
She then called up the results of the various periodic 'Mind Picture' tests Mahisa had taken since she was nine. For most of those blind students who were able to visualise had done so without note, usually in black and white. But Mahisa's recordings showed full colour and movement as if she'd actually seen these things even though her operation took place very shortly after birth. Her in sight ability was very rare indeed. It was certainly a major contributor to her being eligible for this surgery.
***
Mahisa lay, unable to move, feeling the numbness gradually disappearing from her face being replaced by pain. She heard a movement beside the bed. She frowned-
Or thought she did.
Someone was stroking her hair. Tenderly. He spoke, "Don't worry. You're safe with me."
Mahisa frowned. (Was this a dream?) He stroked her face-
Or she thought he did.
The numbness confused her.
That voice again. Soothing. Hypnotic. "Don't worry. You're safe."
She felt his touch along her body. (Was this a dream?)
She felt a hand gently travel up her leg to her inner thigh, parting her legs. His touch was light and sensuous.
That voice. "You never need to worry with me."
The intrusion in and around her was a shock at first (this) and then the slow circular movements sent shivers through her whole body (must). A mouth replaced the hand (be) and the sensations of the tongue were strong and stirring (a dream.).
(This must be a dream.)
She felt her legs slowly being pushed upright, her body now in an 'L' shape, the hand now back between her legs. A body knelt at her bottom and parted her legs a little and she felt sharpness as something was pushed inside her.
She was riveted by the rhythmic thrusting and her body responded to the motions. She smiled-
Or thought she did.
Her intruder moved faster and Mahisa's body quivered with thousands of new feelings. Her emotions tumbled and jumbled as the thrusting became faster and harder (a dream). Sensations wildly exploded all over her body as her intruder climaxed and drew away breathless. There was yet another sharp jab in her arm (a dream?) and she melted into sleep.
Sleep.
Voting
Opens
Soon!