Hi there! My name is
Lizzy Atkins
Wasaga, Canada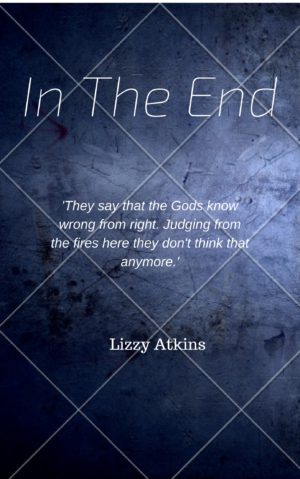 This Story's

Blockbuster

Potential Score
0

%
Synopsis
In the end, there was darkness. There was cold. There was war. There was him.
'And as I lay there pretending to sleep, I listened to his breathing; and I couldn't help but wonder if it was meant to be, or if he was planning on killing me in my sleep. I debated this in my head for the longest time that night, and as it turns out that he was something for my future I wasn't expecting; let alone that I really needed.'
Ayana is known as the girl in town who randomly showed up one day with a cryptic story that no one seems to have straight, and little to no knowledge about where she is. But once someone with the intent on getting her story shows up, her persona starts to break. Will she be uncovered for who she truly is, or is there enough magic in this world to keep her hidden for just a while longer?
Read sample chapter