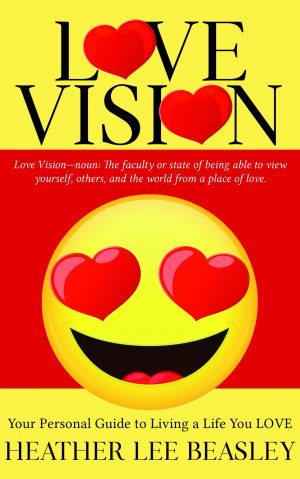 This Story's

Blockbuster

Potential Score
95

%
Synopsis
When I was twenty-three years old, I made the personal decision to undergo LASIK eye surgery to free myself from wearing glasses and contacts. In high hopes of gaining 20/20 vision, I was left beyond devastated after the surgery went wrong and I was left to live in a LASIK nightmare. Just when I thought my life was over, it was truly just beginning. God had a bigger plan. This one decision changed the course of my destiny. I was given a new sense of vision—"LOVE VISION."
Love Vision is an intimate story about my vision loss and how I was given a special gift: a new sense of vision that opened the eyes of my heart. I will take you on a personal journey, one in which I confront tragedy, fears, and demons after my Lasik nightmare. You will see how the power of "Love Vision" allows me to transform pain into a passion for finding restoration for my mind, body, and soul.
I will share with you the secrets, tools, and resources I discovered that enabled me to find hope, healing, and vision. This is a must-read for our generation! We are living in a society that brainwashes us daily about what we must do to achieve personal success, physical beauty, power, and happiness. Our minds, belief systems, and the way in which we view the world have been polluted. We are a generation without a VISION! The message contained within Love Vision will touch your heart and awaken you to the truth that you're chosen for a higher calling and purpose. It will give you a new perspective that will allow you to view yourself, others, and the world from a place of love. It's time to get your Love Vision on!
Read sample chapter
About Me
Hello :)My name is Heather Beasley and I'm a Life Coach, author, and motivational speaker. I'm extremely passionate about helping people live the life of their dreams. I believe that everyone, regardless of their past and current circumstances deserves to live a life that they love! I strive to choose faith everyday over fear, knowing that love has the power to manifest miracles. I'm a believer in the supernatural, miracles, and healing. Love Vision is an intimate story about my healing journey.
Favorite Things
| | | |
| --- | --- | --- |
| | Charity | Dress for Success |
| | Coffee | Dunkin Donuts (p.s. It was also my first job as a coffee barista & donut maker ;) |
| | Book | Change Your Thoughts - Change Your Life by Dr. Wayne Dyer |
| | Superhero | Wonder Woman |
| | Movie | Love and Other Drugs |
| | App | Instagram |
| | Video Game | Mario Brothers |
| | Musical | Annie |
| | Ice Cream | Chocolate |
Q&A with Vincent
How would you increase literacy?
It is one of my goals to travel more to inner city schools to give motivational talks to school-aged kids and teenagers to help encourage, motivate and inspire them to set goals for their life. I believe it is extremely important to reinforce to children & teenagers that they have the power to accomplish whatever they put their mind and heart into. I strongly believe that we need to invest more into the youth of today by teaching them the importance of developing a vision & plan for their life.
What are the ingredients for a blockbuster story to you?
To me... a blockbuster story is unique, raw, real, personal and full of emotion. It has the power to touch people in a way that makes a lasting impact in their life. It is relatable on some level for every viewer, making them feel an intimate connection with the characters, story line, & plot. Overall, I believe that people want to read a story that has a hero in it. When I say "hero", I'm referring to a character that overcomes challenges and obstacles by facing fear and living life fully.
What are your top stories that entertain and/or inspire you?
I'm most inspired by personal stories that come from people of all different ages and backgrounds who have faced adversity and have persevered to accomplish great success in their life. To me... there is something so compelling, touching, and moving when a writer is open, honest, raw, and fearless. Somehow their words become much more than just words on a page. They become lessons, insights, spiritual teachings, and pure inspiration that you can apply in your own life.
Do you have any advice to aspiring writers?
Yes :) Believe in yourself!!! Let go of the fears, doubts, & insecurities in your mind that you're not capable of being a "good writer". You have the power to define whatever it is that you choose in your mind and heart. Just begin writing down your thoughts, personal experiences, goals, & dreams. Don't be afraid to write about your fears, your experiences-both good & bad, your desires, your secrets. When you give yourself permission to begin writing from your soul...miracles begin happening :)
Do you recall how your interest in writing originated?
Yes :) It started in my 9th grade English Writing class. I became obsessed with my 70 yr. old English teacher who was known as the "Red- Pen Critic". She was so passionate about teaching writing to her students & highly critiquing their work, as she believed that this could help make a difference in our world. It was from her... that I learned to "let go" of my insecurities and fears about self-expression, as I realized that everyone has a story to tell.