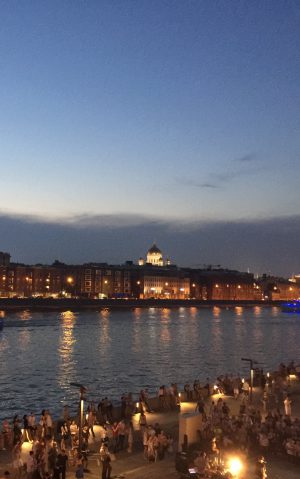 This Story's

Blockbuster

Potential Score
0

%
Voting
Closed

Synopsis
Two people discover their inner world whilst together. Travelling to different places in the physical world and inside each other, unraveling a world without inhibitions of mind body or soul. A story of longing, and belonging, of sticking together and understanding the art of individual co existence.
---
Chapter #1
Somewhere in Pondi
I am only learning how not to see the flaws and make them my essence, mould it into me. You see so much in me that maddens me, stirs me and puts me in perspective each time.
That day we went to the backwaters of Pondicherry. You in your outdoorsy mood and a camera in hand, I on the other hand drowned in myself and lost as usual enjoying the breeze.
As I walked on the banks you took in the beauty of that place. I engaged myself in the breeze, the light mood and the mesmerising horizon that I could see.
I could only wonder how you enjoyed the way you did. While I wandered in the depths of that water body, searching through every drop the warmth and clarity I wished for.
You didn't say a word but I knew you were reading me from afar, drawing silhouettes of me in those gloomy waves of blue. You love the colour of the ocean and of the trees and of the earth. I know that 'cause you tell me so often about those excursions of yours with a childlike excitement and then there's a picture which matches the extreme beauty of your soul.
I know you desired to draw those silhouettes of me with bare hands and heavy breaths, as I stepped onto the little pebbles.
You saw my skin glow in the last of the day's light, wondering why would there ever be inhibitions in human life. That was one thing we both never liked. Inhibitions.
As I took in the blues of the sky and the backwaters, you captured a few.
I knew I wouldn't be taking along with me anything other than this feeling, this magical moment.
You would have it both in memory as well as in your art. This blue.
As I sat facing the water overlooking a rather vague view of the vast horizon, I could feel the breeze with its full force, making my hair as messy as it could. My heart a glowing light.
You clicked me from afar, just my silhouette pointing to that of a woman's , a raw woman. Free spirited soul, without inhibitions, attracting your cores and representing your masterpiece. A photograph, a woman, a canvas, a desire. You were lost in the glow.
As I sat there wandering in the depths.
Voting
Opens
Soon!