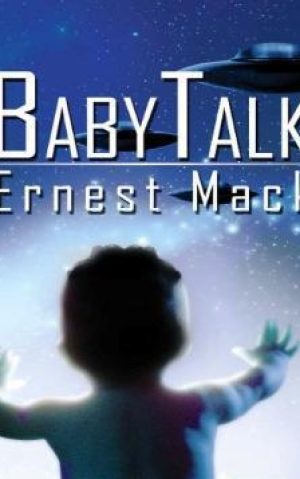 This Story's

Blockbuster

Potential Score
25

%
Voting
Closed

Synopsis
José; his wife, Maria; and their new baby share their home with Grandpa Garcia. Except for the baby's constant chatter, it had been a quiet home. That was until the night sky was filled with stars that moved like a swarm of locusts.
A hostile race of aliens had journeyed to the planet, and their arrival would surely mark the end of his quiet life
---
Chapter 1
Chapter One
BabyTalk
Ernest Mack AKA Ernesto Mack Luton
Chapter One
In a quiet suburban neighborhood of Los Angeles, what can only be described as a miracle was witnessed by the four inhabitants of a small well cared for home.
José is a carpenter and to this day still makes a good living sharing his small but comfortable house with his wife Maria and his Grandfather. Maria is a registered
nurse and works at a nearby hospital.
The house was owned by Josés grandfather. It was a small one story house with three bedrooms, two baths, one in the master bedroom, an airy kitchen, a work shop in the back for José and a garden that ran along the front and side of the house for Grandpa.
They lived in a quiet residential neighborhood half an hour East of downtown Los
Angeles and only about a ten minute walk from Glendora village. In the summer the village staged concerts in the beautiful park not far from them, and they could always get fresh food from the farmers' markets nearby. They were only about thirty-five minutes from Disneyland, Knott's Berry Farm and Universal Studios and only an hours drive to several good beaches. It was a beautiful place to raise a Family.
It was a happy time for the Garcia family because seven months before the event, Maria and José brought home a baby boy named Jesús.
Baby Jesús had strong lungs, thick black curly hair, and beautiful brown eyes. He was a good baby. He never woke up in the middle of the night and rarely cried.
Grandpa Garcia stood as a tall stout man with a full head of grey hair and a neatly trimmed grey mustache. He was a good man, he never complained, he let José and Maria run the house that was once his. There was only one thing that bothered him. Grandpa always complained that everyone was talking to the baby – like a baby.
"I don't like all this baby talk, goo goo, gaa gaa, gaa gaa, goo goo," he would say. "Now that you've got him started he won't stop." Indeed baby Jesús seemed to chatter continuously.
When Grandpa saw his grandson and granddaughter talking to the baby in baby talk it drove him into his favorite speech on just how bad it is to talk to the baby like that. A speech they had heard a hundred times. "It stunts his growth," Grandpa said in his deep raspy voice. "You should talk to him like an adult; it will help him to learn faster. All this baby talk drives me crazy." Grandpa was eighty-four and about to turn eighty-five, he had no idea what would take place just one day before his birthday.
While the two were at work, Grandpa Garcia read the newspaper to baby Jesús. "How do you like this mi nieto," he said to the baby. "A man robs a bank using a note written on the back of his own deposit slip – ¡por dios!"
"B'wob boo boo wee da – phaaa blip," responded baby Jesús.
"Si, I'm hungry too," replied Grandpa.
All had been well in the Garcia home until the day before Grandpa's birthday. Unbelievably , the news reporter on Grandpa's favorite channel gave a report that shocked the nation.
"NASA has confirmed reports that a massive wave of interplanetary spaceships is headed for the planet Earth. The President of the United States has declared a national state of emergency. Everyone is advised to obey your local curfews and stay inside your homes."
The broadcaster was serious. No hint of amusement could be seen on his face. This was not another War of the Worlds hoax broadcast. This was real.
"Santa Maria," Grandpa shouted. "Did you hear that Jesús? They are coming, Dios mío, they are coming." But baby Jesús went on playing silently in his crib. That night José and Maria talked about the alarming news.
"No te preocupes. I am not afraid Maria," comforted José. "We don't know that they are coming to harm us. I don't think they will come all this way to fight with us. They are probably coming to bring – how do you say – good tidings or something like that."
"They are not coming to bring bueno noticias José, They are coming for something very bad – I can feel it," Maria warned.
"I think you are right Maria, I don't like this – I feel the same way I felt back in fifty-seven, just before the start of the revolución," Grandpa said with a heavy sigh.
Suddenly baby Jesús started to cry loudly. "Shhhhh – all this talk of aliens has frightened him," Maria said. As she gently picked him up, she sang a song to him in her native language. The song, Hijo de La Luna, reminded Maria of home; a burgeoning city in El Salvador. She remembered her mother had sung the very same melody to her. Maria's soft melodic voice quieted little Jesús and he fell fast asleep.
Voting
Opens
Soon!