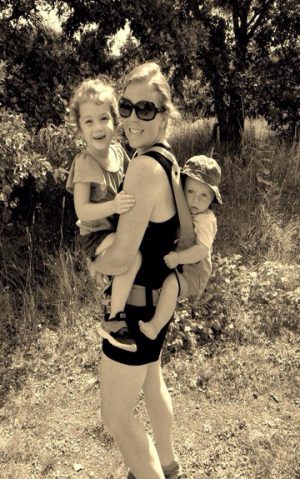 This Story's

Blockbuster

Potential Score
45

%
Voting
Closed

Synopsis
This story is a true account of how my wife battled a rare illness for 4 months in the hospital. Through hope, faith, and determination we overcame it together as a family. She still battles epilepsy as a result of her illness, but uses it as a way to inspire her kids and others.
---
Chapter 76
The Tunnel...
Even youths grow tired and weary, and young men stumble and fall; but those who hope in the Lord will renew their strength. They will soar on wings like eagles; they will run and not grow weary, they will walk and not be faint. (Isaiah 40:30, 31 NIV)
We had been traveling down the Mass Pike for 10 minutes. It was the quickest way home most of the time, and truthfully, the only way I cared to go. I'm miserable with directions, and it was the route that I had become the most comfortable with. Sure, there were days that I went a different route, mostly because of traffic, but there were definitely other ways. I usually only did this if I wasn't going to be on the phone the whole time, so that I could be sure to really pay attention. It was fun following the GPS for alternate routes, and even after a few times, I attempted myself with no navigation. It was my weird little way of excitement. I think it was just nervous excitement. More nervous than excited, but it wasn't fear. It was almost excited anticipation as she knew we were approaching it. And after we passed through, she was very quick to ask if there was another one. To be honest, it was kind of creepy. The lights illuminated the way with a strange glow of yellow white. It was fast and cramped, and if you weren't careful, an accident could happen pretty quickly. If I was three, I'm sure I would cover my eyes just like her to avoid the frightening few minutes. The first couple times we passed through, she consistently asked how much longer. After we passed through the first one, she would ask if there would be any more. And even after we were through and close to home, she would ask if there were anymore. And then there was this one time. It was a beautiful sunny day. We had left Spaulding and had been traveling home for about 10 minutes. She was only three and didn't have the greatest perception of time, but she could tell we were getting close. Her little voice perked up from the back seat, "Dada, do we have to go through the tunnel?" I responded the same way with, "Yes sweetie. But, it's going to be quick." Usually she would reply with "I don't want to" or "Nooo". But this time was different. This time, it was as if at that moment, God instilled the bravery that I pray for everyday right into her little body. She replied by saying, "Okay Dada, can you play a song as we go through the tunnel?" She had faced her anxiety and was ready for the tunnel. She knew there was no changing it, so she told herself it was okay. We got close to the first tunnel, and as we approached I couldn't help but glance back more than usual at her little smiling face. She was cutely singing to her little doll and just poised so perfectly in her car seat. I was proud of her for overcoming her fear of the tunnel. I was and always will be proud that she is my daughter.
The last four and a half months, I feel like I have been passing in and out of tunnels. Some tunnels longer than others, some darker than others, and some that just didn't seem to end. At first, I was scared of those tunnels. I was scared that they wouldn't end, and if they did, I was uncertain as to what would be on the other side. Glo was originally discharged on April 15th from Spaulding and I apologize because that's where I last left you with updates. At first, at home, life was starting to fall into a normal routine. A visiting nurse came by a few times and Glo even had a few home therapy appointments. As the week went on, and we approached Easter Sunday, Glo was becoming increasingly more lethargic. There were small signs that maybe her medications were becoming a little high. By Wednesday, April 23rd, her medication levels had brought her to a very tired state. The visiting nurse came by and immediately made the recommendation for Glo to return to Beth Israel. She has been here since last Wednesday. Dr. Drislane began immediately adjusting medications. He successfully dropped the Depakote from 6000mg/day to 1500mg/day over a 4 day period. We quickly saw an improvement in Glo's overall condition. The Depakote is an anti seizure medication but it also blocks the metabolism of all the other medications. At such a high dosage it was preventing the phenobarbital from being metabolized, forcing an overall increase in her body. She was being sedated at the same dosage she had been taking for a few weeks. Now that the Depakote had been decreased, her body was able to not only metabolize the phenobarbital, but function a lot more normally. In only a few days, she was able to walk all the way from her hospital room down to the cafeteria with a walker and only one sitting break! Nearly a quarter mile! Today, she is in the best mental and physical health I have seen her in 139 days, she is going home, and we have Him to thank! I know that God has been with us through this entire journey and will continue to be with us! Thank You Lord, for we are forever grateful! There is still plenty of uncertainty, but the tunnel is bright! The sides aren't covered in graffiti. There aren't any light bulbs missing. We are on our way to a bright future and I know that God has paved the way!
Voting
Opens
Soon!