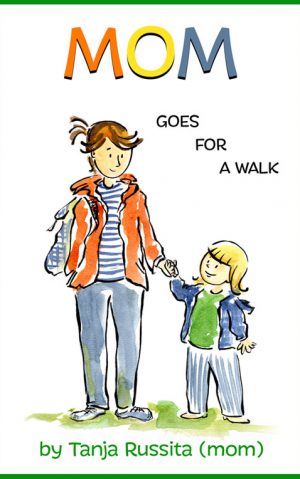 This Story's

Blockbuster

Potential Score
33

%
Voting
Closed

Synopsis
Mom Goes for a Walk is a short story about Mom's walk, as seen with a daughter
---
Chapter 1
Mom Goes for a Walk
(*no much sence without the pictures. You can see the whole book here: http://www.tanjarussita.com/gallery-view/mom-goes-for-a-walk-picture-book-for-the-youngest-readers)
Mom goes for a walk
What does mom do during the walk?
She reads.
She draws.
She has been knitting a vest for me.
For the third year in a row now.
When the sun shines, mom gets a tan.
When it drizzles, mom gets wet and whines.
When we find a sandbox, mom plays in the sand.
She also reads. She draws.
She watches ants.
And does ladybird watching too!
She gets so busy during the walk!
And what am I doing?
I am walking my mom.
I am making sure she gets enough fresh air and explores the world around her.
And learns to play with other moms.
Not an easy job!
And the weekend is coming.
Soon, I have to take dad for a walk too.
And what does dad do during the walk?
Voting
Opens
Soon!