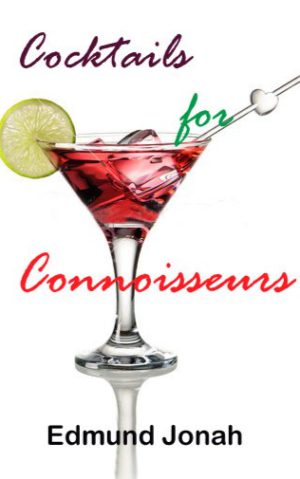 This Story's

Blockbuster

Potential Score
0

%
Voting
Closed

Synopsis
Both girls want his love but is he able to give it?
---
Chapter 1
The Other Twin
Ehud was born in Jerusalem in 1937. His family lived in the neighbourhood across the main street from the Mahane Yehuda souk, a colourful and busy area, where Jerusalemites of all classes, including both Arabs and Jews, bargained for fruits and vegetables, cheap clothes and household knick-knacks. He found ideal playmates in Ariella and Rachel, identical twin daughters of the widower in the house across the street. They and their garden made life much more agreeable.
When he was ten and they were nine, a strange thing happened. They began to take it in turns to play with him. One of them always had homework or something else to do. His young mind could not comprehend that both had taken a fancy to him and had decided to give each other a chance with him. Ehud was too much a boy to be interested in girls that way. He simply played Stick Ball with one instead of two.
A year later, during Israel's war of Independence, Jerusalem was besieged. The steady barrage on the city made play a dangerous occupation. Ehud and the twins spent much time in bomb shelters. After some weeks, Ehud figured out how long each bombing round lasted and they fit their playtime into the brief intervals of quiet. After all, children needed exercise, fresh air and sunshine.
One morning, when the bombing stopped, Ehud turned to the girls in the bomb-shelter. "Let's go and play," he said. Their father was at work.
"You go, Ariella," said Rachel. "I've work to do."
"You sure?"
"Yes. Go on."
Upon entering the garden, the whistle of a bomb and a shattering explosion not ten meters away caught them unprepared. Ariella fell to the ground and Ehud followed, burrowing his face in the grass. The stillness stretched out.
"Ariella, are you all right?"
No answer.
He crawled to her. Blood oozed from a head wound where a piece of shrapnel had struck. He lifted her head on to his lap. She opened her eyes, smiled at Ehud and expired.
Locals gathered by the garden wall. Some entered to help. Ehud pushed them aside. He noticed someone run toward the local branch of the 'Red Shield of David' two blocks away. He lifted the girl and carried her into the house with a retinue in tow.
Rachel led Ehud to the bedroom she shared with her sister. He laid Ariella on one of the beds. Rachel sat on the other, dry-eyed and still. He took a towel from the bathroom and wiped the blood from Ariella's face as the solemn group of neighbours watched. She looked as if she were asleep.
The duty doctor at the ambulance station accompanied the man back to the house. The single ambulance and all other medics were called out for bombing emergencies. He examined Ariella, pronounced her dead and left. A neighbour had telephoned the father at work and now the distraught man approached his house surrounded by a throng of locals. Ehud stepped away from the bed as the father, his face awash with tears, entered the over-crowded room. When he saw his daughter lying on the bed he let out a cry so heartrending, it must have pierced the soul of God. He threw himself on his knees by the bed and buried his face in his daughter. He lifted her off the bed and, according to custom, laid her on the floor, covering her with a sheet.
"How did it happen?" he asked.
"They entered the garden just when the bomb fell."
"They? Who? Ehud? Where is he? I'll kill him. I'll kill him."
Ehud wormed his way through the crowd. He heard someone say: "It was a single bomb. Unexpected. It was nobody's fault." He slipped out of the house unnoticed. From that day, he went to another bomb shelter. Perhaps the father was right and he was to blame. He kept away from the house, afraid Rachel blamed him too. He never played with her again. From his window he saw her sometimes and imagined it was Ariella, and she wasn't dead.
Shortly after Ehud's Bar Mitzvah several months later, his father moved his family to Tel Aviv. Ehud would come up to Jerusalem periodically to visit friends. However much he wanted to, he made no effort to see Rachel. Perhaps two years after he had left, to his surprise, Rachel approached him and drew him away from his friends.
"You needn't fear my father," she said. "He knows you were not responsible. He had to blame someone and he couldn't blame me."
"I'm glad, Rachel. Thanks for telling me."
"I miss you."
"Me too."
Ehud looked down at his feet.
"You know Ariella loved you too," she said.
She kissed him briefly on the cheek and ran home.
The next time he came up, he heard Rachel's father was in poor health and he had sent Rachel to a kibbutz boarding school.
When Ehud was 17 years old, he found a motorcycle on a junk heap. With his clever hands and a small layout of cash, he got the machine operating again. One mid-summer day, he roared into his old Jerusalem neighbourhood with a great deal of panache. Rachel's was one of the many faces peering out of windows to ascertain the cause of the racket. She recognized Ehud at once and rushed out to meet him. He stood by his bike laughing and chatting with his friends. She tapped him on the shoulder. "Ehud, take me for a ride on your motorbike."
"Rachel? Is it you? Is this really you? I can't believe it."
"Are you going to take me for a ride or not?"
"Of course. Hop on and hold tight."
He drove up the Jaffa Road, turned into King George Street and sped on to the Windmill. He stopped there. "Shall we go back?" he asked.
"No. Take me to the Valley of the Cross," she said.
At that time, the Monastery of the Cross lay in a wooded valley in an open area of Jerusalem. It was a meeting place for lovers. Ehud was surprised she asked to be taken there, but without questioning it, he re-started the motor. They arrived shortly at a quiet stretch of road with trees and bushes on both sides.
"Your bike'll be safe here," she said. "Come on, let's take a walk."
"What's this all about, Rachel?"
"I'll tell you but let's walk a bit first."
They moved into the thicket holding hands; they might have been the only two in the world. But for the sound of insects and bird calls, the place was as quiet as the monastery hidden in the foliage. They entered a clearing where tissues and condoms lay strewn about.
She turned to him. "I'm going to be married."
"Congratulations," he said for want of anything better to say.
She would not let him release her hand. Through tears, she said, "My father's dying. When he goes, I won't be able to maintain the home."
For the first time, he noticed the beauty of the auburn irises flecked with gold set in the pure whites of her eyes; the shiny hair that flowed to her shoulders and framed her oval face; the look which told him her emotions had settled on him.
"I've no family to turn to and the kibbutz won't keep me as I'm not a member. There's this boy, Gadi, on the kibbutz. He wants me but I don't want him," she said. "I want you. I always wanted you."
"But we were just kids playing together," he said.
While astonished by her confession, his spirit soared.
"I've never met a boy I liked more."
Her vulnerability touched him but his heart was torn.
"I can't marry now, Rachel. I must complete my matriculation. Then I'm going to University. I still live at home."
She put her arms around his neck and drew his lips down to hers, thick with passion. The sweet taste came as a surprise and he was unable to pull himself away. She pressed her body against his and the blood surged to his loins.
"Just once," she whispered. "Just once."
He pushed her away. He wanted to tear the clothes off her but he pushed her away.
"I can't," he said. "I couldn't do that to you. It would dishonour you and your father. I can't. I simply can't."
Rachel cupped his face in her hands. "I want my first to be someone I really love," she said, "even if it's only once." She sighed. Her eyes were swimming in tears. "Of course, you couldn't. Forgive me. I was selfish. Take me home."
Some weeks later, he heard her father died, that she was married and had settled on the kibbutz. A sense of loss took hold and refused to leave him. Until a couple of years later when he met Ayala and knew she was the girl he would marry. When conscripted for compulsory army service, he was assigned to the Air Force and entered flight school. Three years later he joined El Al Airlines, married and had four children. As a pilot, he crossed oceans several times to several continents.
Fifteen years after parting from Rachel, he was in Paris, walking from the Etoile after dinner. He turned hurriedly into Avenue Hoche to get to his hotel. It was a drizzly autumn night but the hotel was too close for a taxi ride. He was startled by movement in a darkened doorway. He heard, "Are you lonely, Monsieur?"
The accent. The tone. Everything about the voice was familiar although she spoke French.
The woman leaned forward in a cloud of cigarette smoke. The hat she wore shaded the light from the street lamp above them, leaving dark shadows on her face. His mind summoned up a vision of Ariella's bleeding head on his lap. He hurried on.
If she knew who he was, how would she feel? Five meters away, he stopped. Could it really be Rachel? Should he speak to her? Would it embarrass her? He turned. She stood on the sidewalk under the lamp looking in his direction. He moved toward her. She said, "You came back."
The voice was hers. It was definitely Rachel and he made an abrupt about face. His mind was in turmoil. What should he do? No, he couldn't speak; she must want to speak to him. He took out a twenty dollar bill from his wallet and, on a sheet from his little notebook, he wrote his name in Hebrew, then 'Hotel Royal Monceau, Room No. 408.' Once again he walked toward her. She took two steps backward.
"What do you want from me?" Fear made her voice tremulous.
He stopped, looked around and found a stone on the earth around a sidewalk tree. He placed the $20.00 bill and the note on the ground with the stone on top and backed away. When he was far enough, she came forward and took them up. He then hurried to his hotel.
Half an hour later, a knock on the door of his room. When he opened it, she walked right past him, sat on one of the two chairs and took a drag on her cigarette.
"Give me a drink," she said in Hebrew.
He poured two whiskies and handed her one. He did not speak. She looked at him over her glass.
"I don't want any lectures, Ehud," she said. "I know you're surprised to find me here. I'll tell you how it came about, but save your comments."
He said nothing. She took a swig from the whisky, drew on her cigarette and began her story.
"When I married, we lived on my husband's kibbutz. A year after I moved there, the kibbutz voted to give members a chance to go abroad. They set aside money to pay for tickets and enough to give each member a sum as well. It was insufficient so we started saving all cash presents we received and when our turn came five years ago, we set out for Thailand.
"We rented a motorcycle in Bangkok. In one brief moment, what should have been the holiday of a lifetime became a nightmare."
She finished her whisky.
"We met with an accident. I was thrown into a ditch and suffered bruises and cuts. My husband was unconscious and his injuries were serious. He remained in a Bangkok hospital for six months, and underwent three operations. We had no insurance. We thought we'd save the cost and use it for the holiday. After all, we were indestructible. The hospital fees and the operation costs were more than we could afford. The only work I could find was as a hostess in a bar. The money I earned was not enough to cover the bills. At first, I rejected the offers I received at the bar. Finally, I had no choice. The locals wanted foreigners and the money was good."
She paused, looked at Ehud and smiled.
"What?" said Ehud.
"You're not going to believe how big a sucker, a jackass, I am."
Ehud's forehead puckered into a question mark.
"When my husband was well enough to fly home, he asked how we'd paid for the treatment. I believed my husband was a good man, a man with heart, a man of understanding enough to see I had no alternative, and what I had done was only for him. So I told him. The next day he flew back to Israel taking all the money and left me in Bangkok."
She lowered her head and Ehud thought she must be crying. However, when she faced him again, ire flashed from her gold-flecked auburn eyes.
"It took me a year, a whole year, to save up enough to get to France. My father once told me he had a cousin in Paris, but I was unable to trace her. Still, I'm fine."
"Rachel, I…" began Ehud.
"I had no intention of coming but I need you to do something for me – and it's not to sleep with me. Don't misunderstand. I want to, very much, but I can't. It won't be what I longed for all those years ago. Also, seeing you reminded me I owed you an explanation. The chances are we will never meet again so, before it would be too late, I decided to come."
She opened her purse, took out a cigarette pack and lit herself a cigarette. Then she removed the $20.00 dollar bill Ehud had left on the sidewalk.
"Take this back," she said, "and when you're next in Jerusalem, buy flowers for Ariella's grave and – and ask her – ask her to forgive me.
Voting
Opens
Soon!