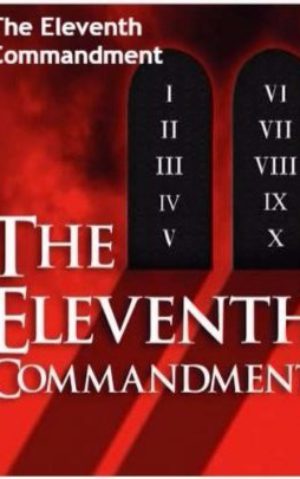 This Story's

Blockbuster

Potential Score
0

%
This story contains adult content and is only suitable for persons over the age of 18.
Voting
Closed

Synopsis
Lust and passion in the house of God.
What happens when a young born again christian is lured into sex with two members of his fellowship.
The eleventh commandment must not be broken
---
Chapter 10
Chapter
Tonye King, 22 year old student of Education at the university of Benin was late for choir rehearsal. His last class had closed later than he had expected, finishing at 6 pm instead of 5. His rehearsal was supposed to start at exactly 6:30 pm and he had to go across school to get to his rehearsal venue. As he hastily made his way from his classroom to the nearest busstop, he flirted with the idea of skipping rehearsals, considering the fact that he was both tired and hungry, haven been in class since eight that morning, but quickly discarded the idea when he remembered that he was not only the lead tenor, but also the present serving choirmaster. He had missed one rehearsal in the past, and it had badly affected the morale of his members, they were still rallying and waxing more serious, and another miss so soon would render at least half of the choir members unserious.
As he got to the busstop, the skies which had otherwise been calm grew suddenly dark, and droplets of rain started drizzling. He was almost inside the bus stop but was nevertheless spotted with the first few splashes of rain with hit the dry and caked brown earth, releasing a heady scent that tingled the nostrils. He hoped to catch a bus from that would take him directly to the schools basement hall where the rehearsals were billed to start any time soon.
He was a thin and willowy lad, never being able to gain any weight despite the amount of food he consumed. His extremely fair complexion and average height made him stand out in a crowd, and his calm and gentle manners had endeared a lot of people to him. He had joined the fellowship in his first year, haven been introduced to the exuberant crowd by his elder brother who was the pastor in charge, and had risen steadily in the ranks, thanks to his unique and reliable tenor and his marked humility. His steady rise had been watched and monitored by a number of the members of the fellowship, earning him admirers and as often comes with success, quite a number of secret haters. He never seemed to notice all this, as even his die hard critics would often observe that Tonye was the kind of brother who personified the typical christian life. His elder brother had since graduated, but had placed him in the hands of a veritable mentor and veteran of the fellowship, Sister Jane to offer him close monitoring and spiritual guidance. Sister jane was the immediate past choir director and the present vice president of the fellowship. She was very passionate in discharging her responsibilities both as a leader of the flock and an integral member of the coordinating team of the fellowship. Never before had the fellowship been so blessed with one so alive to her responsibilities.
Tonye knew that Sister Jane would be at the rehearsal and his determination to make it to the venue on time doubled. The rain was gathering strength when he was fortunate to see a cab approaching. He hailed it and gave directions to his destination, settling in and calming his nerves in preparation for the rehearsals. He managed to arrive the venue at the nick of time and after paying the cabbie, he hurried into the hall, defying the freezing rain droplets and the accumulating mud. A few members of the choir were already seated at the venue when he rushed in, and apologizing to them for almost coming late, he opened the special choir box, a wooden contraption about a foot high, which was held all the essentials of the choristers, and which was always kept at a corner of the hall, and distributed the manuscripts for the songs they would be performing that evening. As the raindrops pelted outside, he took stock of those who had made it for the meeting that evening.
At present, there were thirty active members of the choir out of which ten were present that evening. At the front of the group stood sister Ronke, a rotund soprano who always managed to get on everyone's nerve with her constant bickering and complaining, behind her was brother Wale, a quiet and reserved baritone who managed to get along with everyone, there was also shy Sylvia, Gossiping Gloria and Lazy Lanre. The odd mix and assortment of his members contributed in no small measure to increase the fun and intrigue in the choir. It took a while for him to get his members adequately prepared to begin rehearsals, and when he started, he was so enraptured in the flow of the music as he always was, despite the absence of any instruments and instrumentalists that he lost track not only of time but his hunger and weakness as well. It was about an hour into the rehearsal which was going on very successfully when the vice president sister ane walked in through the rear exit. Tonye had no idea she was there and kept on with his rehearsal for another full thirty minutes before he turned back and noticed her sitting on one of the benches in the hall.
He quickly broke up the rehearsal, looking at his watch, and deciding that it was time to call it a day. He told brother Lanre to lock up the valuables and rushed to where sister Jane sat, apologising profusely for not seeing her earlier. "I am so sorry sister, I did not know when it was you walked in" He started " Oh no, its fine, it is not a problem, I was really enjoying the rrehearsal and I wished you had not stopped. You are doing a really good job brother, I must commend you" "thank you very much ma" He replied "Anyway, that is not why I am here today, there is an issue of extreme importance I want addressed as soon as possible" she continued "Ah, ma, I hope there is no problem?" he inquired "No not at all, brother Tonye, as a matter of fact things are going on well, there are just some issues I want us to trash out" she finished "Oh okay. Please tell me, what are they?" he asked "No, wwe can not talk about them here.
I want you to come to my room at the secretariat on sunday evening after service. It is important that we discuss them in private" she told him sunday was a good three days away, but Tonye did not allow curiosity to overwhelm him as he readily agreed to meet her there. She thanked him and walked away, and he could swear he noticed a sly grin cross her face. Somehow he could not help but shake away the uneasy feeling that settled in the pit of his stomach as his hunger and weakness returned with a rush.
Voting
Opens
Soon!